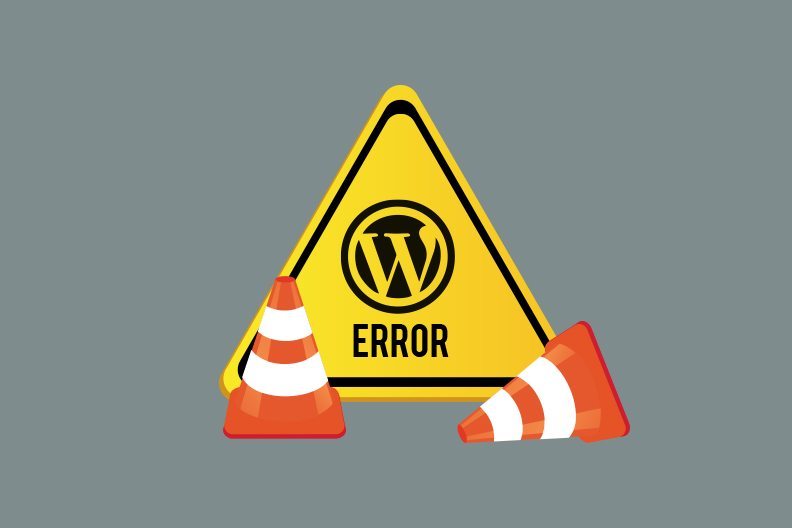 WordPress is one of the top-tier choices for anyone looking to set up their own blog or website. The beauty of using WordPress lies in the fact that it's as free as it can be (free to sign up, download and use). It's incredibly user-friendly and easy to work through after a small tinkering and learning.
It's extendable by means of themes and plugins, it's search engine-friendly, easy to manage, safe and secured, can handle different types of media, and is open to a number of uses for its open-source framework.
But let's face it: even if WordPress has a simple and straightforward interface that makes it incredibly easy for users to use and develop it on their own. It doesn't prevent anyone from encountering all kinds of errors – from petty to serious ones.
Fortunately, with how easy WordPress is to use, the same principle applies to the errors and problems that users can find themselves facing at any time. Many of the errors that WordPress users can come across have also been seen and experienced by experts in WordPress usage and diagnosis.
As such, there are always a growing number of people who are willing to extend a helping hand to anyone new to the sphere, scratching their heads in an effort to understand what they did wrong.
If you are wrestling with WordPress, you can suspend your frustrations of not knowing what you did wrong and what you can do to fix it – loads of help for your WordPress site is only a click away.
Here's the lowdown on the 10 most common WordPress errors that WordPress users can encounter, as seen in an infographic by the professional WordPress support team, Newt Labs:
1. White Screen of Death – the error that results in a plain white screen with no information about the error. Possible causes include exhausted memory limit, compatibility issues with a plugin, glitches with the theme, and missing/renamed theme directory.
2. Internal Server Error – an error which usually appears when there is something wrong but the server cannot identify where the issue is. Common causes are corrupted .htaccess file, plugin issue, theme issue, and exhausted memory limit.
3. Error Establishing Database Connection – an error which means that your website is unable to connect to your database, which can be very tricky to resolve. Possible causes are: error in wp-config.php file, problems with web host, or a hacked website
4. 404 Error – a relatively common error by which the user is unable to access a single post on their website while all the other sections are working just fine. This may be due to permalink setting issues.
5. Maintenance Mode After Upgrade – not properly removing the maintenance file can cause this error to pop up, which will state: "Briefly unavailable for scheduled maintenance. Please check back in a minute."
6. Locked Out Admin – this can occur if you forgot your password and you no longer have access to your recovery email. It can also be caused by a faulty plugin that tries to make changes to your admin section, or your website has been hacked.
7. Syntax Error – an error that can occur if you have made a mistake while creating your PHP structure. It can range from forgotten symbols, misused symbols, or even functions spelled incorrectly.
8. Login Page Redirecting/Refreshing – causes of this error, which appears when users attempt to login to their dashboard but are redirected back to the login page after pressing the login button, can be caused by incorrect values for the site URL and home URL fields in the WordPress options table, poorly-configured permalinks settings, or faulty .htaccess file.
9. Broken Issues – an issue with the site's file permissions can result in this error that can manifest as broken images and failed uploads.
10. White Text and Missing Buttons – this error happens when the WordPress visual editor's buttons are missing or only shows white space instead of buttons. It is possibly caused by a problem with concatenated JavaScript, TinyMCE files, or a plugin.
Find A Comprehensive Checklist Of The Best WordPress Website Security Practices on our blog!
Read more about the most common WordPress errors and what you can do to fix them with this infographic:
Guest Post By Steven Watts
About The Author
Steven Watts shows aspiring bloggers and WordPress website owners simple, practical steps for improving their WordPress websites. Check out his exclusive 7-day course to defend your site from hackers, improve your website speed, get free uptime monitoring and learn tactics used by WordPress experts.
You can reach him on Twitter: @bboywattsy