A
WordPress Development

Company you can trust
With 25 high growth clients currently and 100+ supported in the past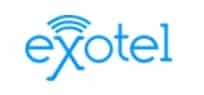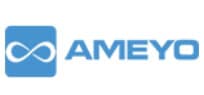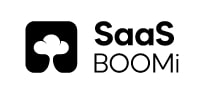 WordPress
Development

Support plans
Find out which WordPress development support plan suits you best

Startup Retainer Plan
for 2 major tasks and 1-2 minor tasks a month

Growth Retainer Plan
for 3-4 major tasks a month and 4-5 minor tasks

Dedicated Retainer Plan
for 6-8 major tasks and 6-8 minor tasks
All of our WordPress development support plans include WordPress software and plugin updates, backups and security monitoring.
Major tasks need 5 or more hours of design & development. Minor tasks can be completed in 2 hours or less. Read more
Why Pixelmattic over a generic web agency for your
WordPress Development Support

Expertise
All our developers are WordPress experts so any changes or edits gets implemented in hours, not days.

Partner Access
Access to agency's founders with extensive knowledge and experience in design, marketing, and tech.

Intelligent Insights
With value-added website audits & actionable recommendations, we tell you what you should and shouldn't do on your WordPress website.

Security first
We proactively monitor spam, malware & uptimes. Plus, our automated backups ensure you never lose anything important.

Maintenance
From theme & plugin updates to quick restore, we ensure that your website is always running the best & the latest version to avoid mishaps.
A WordPress Development Company acting like

your in-house team

Dedicated WordPress Developer
Only one WordPress expert will work on your website to ensure that the project delivered is of highest quality, with full focus and reliability avoiding multiple touchpoints.

Senior Account Manager
A designated account manager will be the main touchpoint to ensure your interactions with our team are seamless. Plus, they will be responsible to facilitate quarterly & monthly reports so you stay on top of things.

Streamlined Project Support
We respond in under 4 hours, have a helpdesk so you can check support status & generate quarterly & monthly detailed reports that keep you updated.
Our Recent
WordPress Websites
Marketing Automation

with WordPress
Learn how to manage, secure and optimise your WordPress website for speed, traffic, leads and conversions.
Our most requested
Custom WordPress Development

Services 

Landing Page Design
We design and build high converting, on-brand landing pages that seamlessly blend with your website to help convert visitors into leads.

Performance Optimization
Get a performance optimized WordPress website that loads fast, is easy to navigate and built with tight security to prevent cyber damage.

WordPress Customization
From custom themes & plugins to timely updates, we build a highly functional but easy to use website that perfectly aligns with your brand.
Here's what our
customers say


When we reached out to Pixelmattic, we liked their approach and clarity in the steps forward. The team is polite and warm which makes it easy and smooth to get the work done. One of the most impressive aspects for us would be how they plan and provide regular updates on the work. It really makes our job easy 🙂



Whether you're someone who's familiar with WordPress, tech speak, and coding; or not – Sandeep and Karan speak your language. They're honestly wonderful to work with. With Pixelmattic coming onboard, changes and updates get pushed to production a lot faster, and time taken to deploy changes has reduced significantly.



I really liked the brainstorming sessions with Sandeep and Karan. You always came back with new ideas . The revamped website looked entirely different and better. I would say it was a smooth communication regarding design and marketing perspective. Karan was always there for the technical support.

What is a minor task and a major task?
Major tasks are those that require more than 5 hours of design and development work. And a minor task is when a design or development task can be completed in less than 2 hours. Examples of major tasks usually involve custom functionality and feature development like integrations or creating new landing pages from scratch. Minor tasks are minor UI changes, text modifications, adding of an image etc.
What are the modes of communication you use?
We use Slack channels to communicate and Zoho for project management.
All tasks submitted via the project management tool will be taken up sequentially based on the prioritization identified by the client
What services are not included?
The following services are not included and if requested will be charged additionally.
Server management.
Domain, Email, and hosting services are extra. (Hosting and emails are provided with Maintenance plans).
Cost of purchased Graphics, Creatives, and Stock Images approved and used on the website to be paid by the client, Social media marketing.
Paid Online Marketing.
Content writing and editing.
Website Server maintenance.
Any premium plugins used will be billed additionally.
How often do you update plugins?
We update the plugins once a month.
What are development hours and man hours?
Development hours refers to the time taken for design and development of the specified task. It does not include time take for research, bug fixing and project communication.
Man hours refers to the total time taken to complete a task including time used for discussions, bug fixing and other project related communication.
Only development hours are considered billable. Man hours are used in project communications to indicate turnaround times and estimating timelines. Unless specified otherwise, all references to hours in this agreement is understood as development hours.
Your specific needs are
unique to you and your business.
Pick a plan that suits you now and change it as you go.