WordPress Technical Consulting for an Executive B-School
Education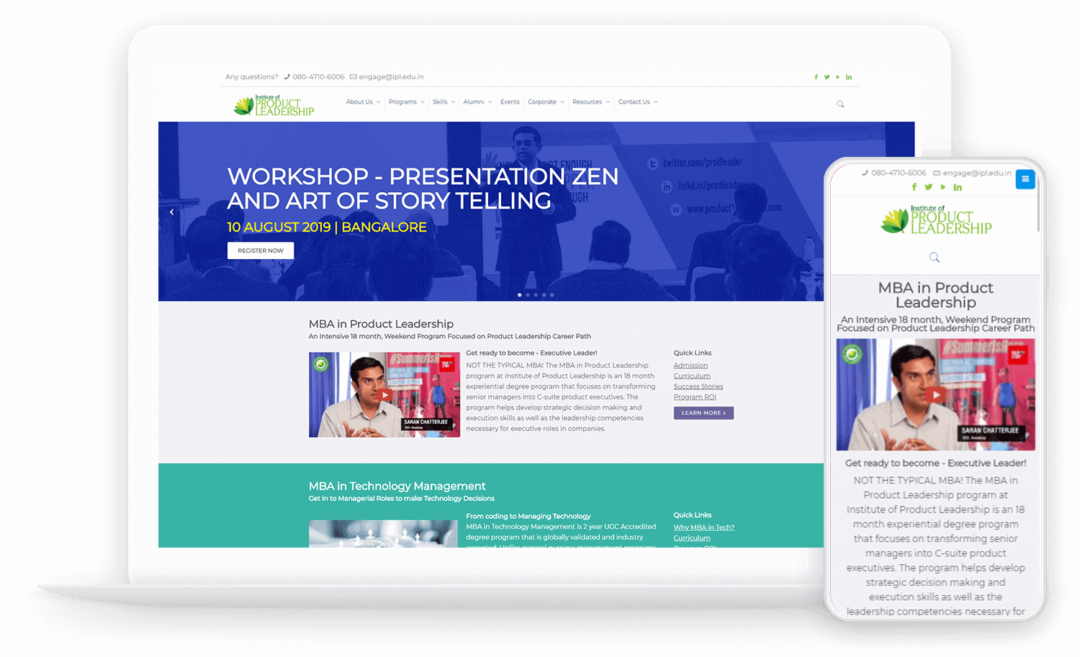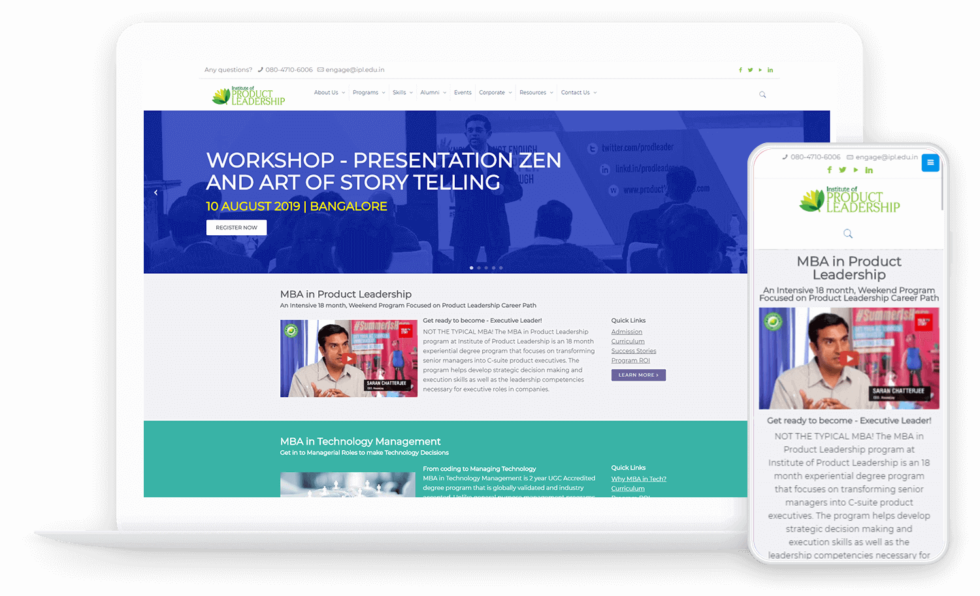 Institute of Product Leadership is a business school designed for Product Professionals. IPL aims to accelerate the career paths of engineering professionals. Their programs are designed to combine real-world insights with cutting-edge product management techniques.
Our unique WordPress support and maintenance engagement with the business school client included:
WordPress Consultation and technical evaluation of MVPs
WordPress Security & Malware Removals
Setting up WordPress environments for various micro-sites
Providing WordPress Backup and restore services
WordPress Performance optimization
WordPress Troubleshooting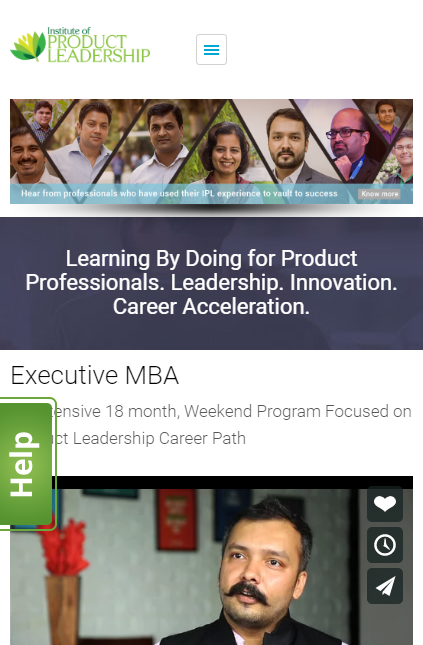 Recommendation from Institute of Product Leadership
Our apprehension before engaging was around the depth of expertise to take a deep plunge in doing theme and plug-in customization or take proactiveness in driving new R&D research for new tech initiatives around WordPress expertise. However, in our interactions you were very good in terms of servicing and responsiveness of critical site maintenance tasks or quick configuration/integration/setup/backup related tasks for a well-defined set of functional and experience requirements in WordPress sites. We appreciated your ability to listen and be responsive to urgent requests. I would definitely recommend for the kind of services we have found valuable.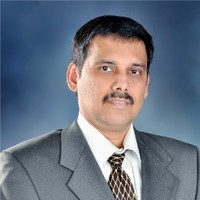 See other similar projects we've worked on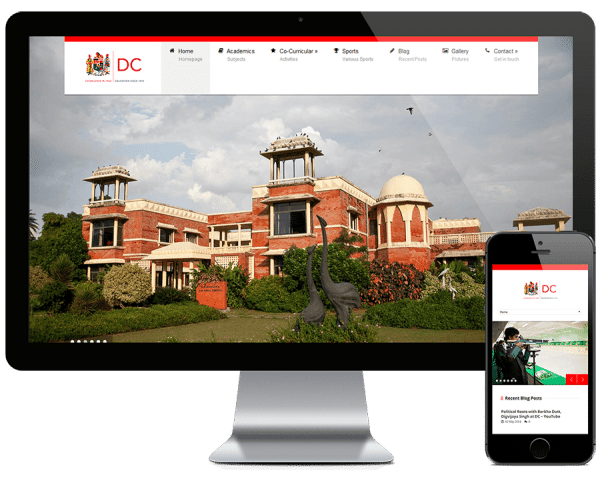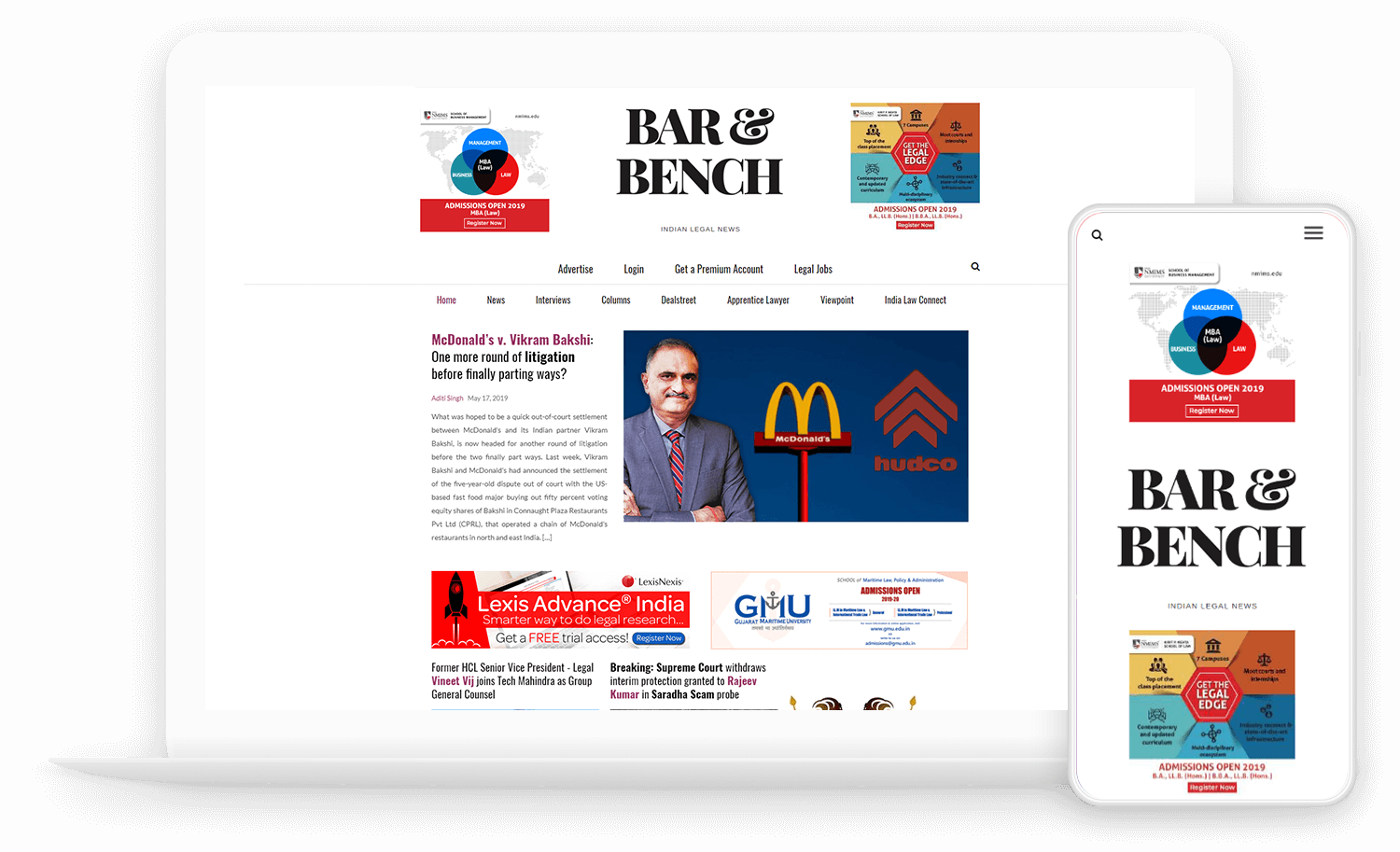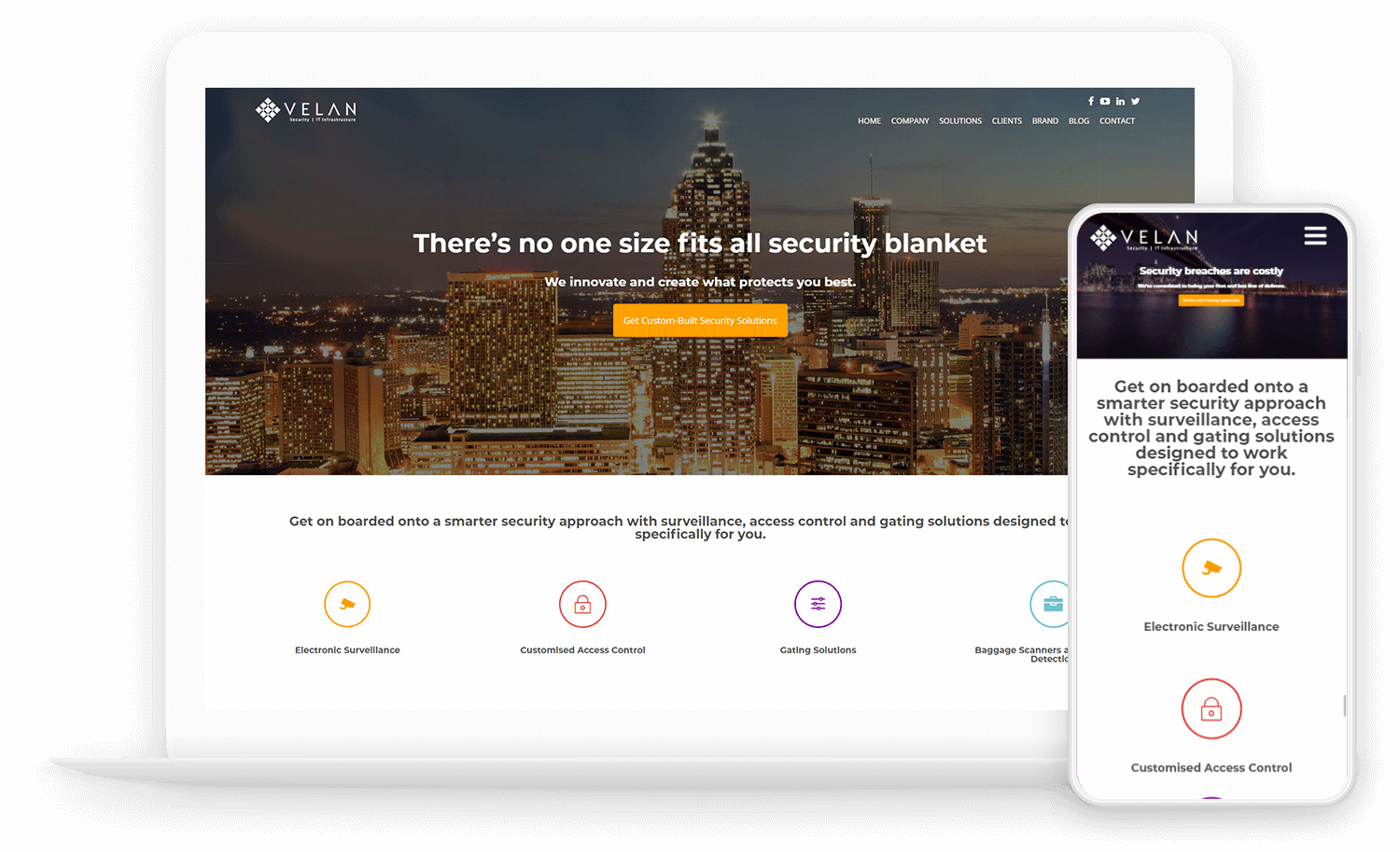 Let's help you provide clarity in this complex digital landscape