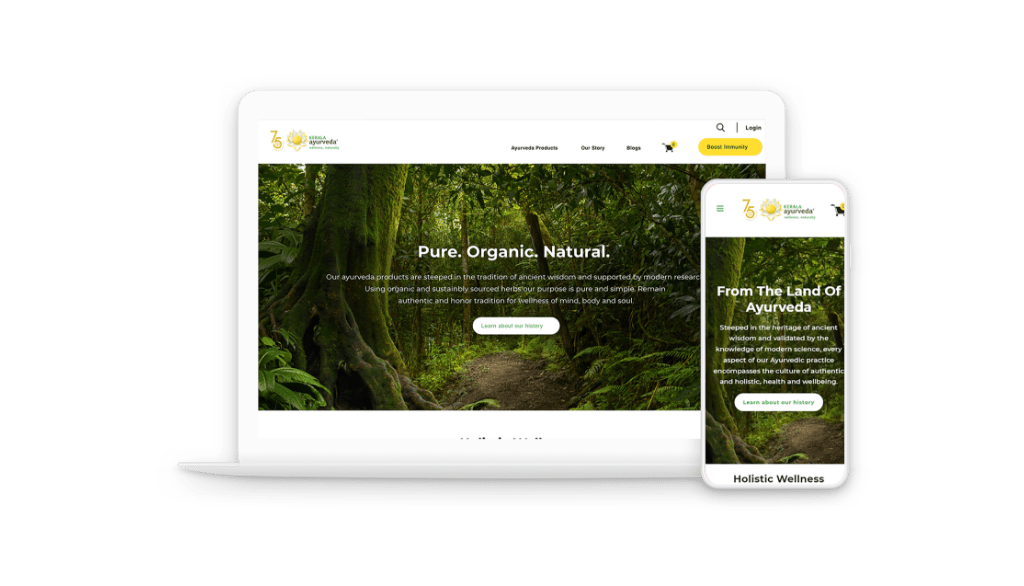 How they came to know: Kerala Ayurveda found our company through organic search results on the web. This demonstrates the power of digital marketing in connecting businesses with their target audience and the potential for organic search results to drive new business opportunities.
Objectives of the project:
Revamp the website
Improve the online presence of their products in the US market
Create a user-friendly website
Customer acquisition and retention through better UX
Optimize the website for performance
Client's priorities: Kerala Ayurveda had a good website for the Indian region, which saw growth over the years. It had relevant content, such as blogs and guides, which drove an ample amount of traffic to the website.
Kerala Ayurveda's Indian website won Amazon's most innovative store in September 2020.
The client expected a similar kind of growth for the US region. They had a few questions related to the performance/quality of the US website, such as
Is the website navigation fine?
Is the customer getting all the information?
Is the website loading fine?
Is it user-friendly?
They sought an experienced agency to conduct experiments on their website for improved performance, focusing on resolving all relevant issues. The ideal agency was expected to be responsive, comprehend the business logic, have strong organizational skills, and have a collaborative, trustworthy team.
Challenges in website design and development:
Constant monitoring as it is an e-commerce website
The continuous breaking of the website
New UX functionalities
Solutions by Pixelmattic:
Our team identified and understood the target audience in the US region, tailoring solutions to their unique needs and providing technical support for 2 years with the necessary resources and expertise to meet their goals.
By offering ongoing support and guidance, we helped our client to build a solid and successful presence in the US region and to deliver a superior experience to their customers. Our solutions were designed to help the client stay ahead of the curve and remain competitive in a rapidly evolving digital landscape.
Website Audit:
We conducted a thorough website audit, revealing the current website's problems. The audit involved a detailed examination of various aspects of the website, including its design, functionality, content, and technical infrastructure.
Our team analyzed data such as website traffic, conversion rates, and user behavior to gain a comprehensive understanding of the website's strengths and weaknesses. The findings of the website audit provided valuable insights into areas that needed improvement and helped us develop a plan to address these issues and enhance the website's overall performance.
Here's a snapshot of our website assessment
2. Design and development of the revamped pages:
The design and development of the revised website pages involved a comprehensive creative and technical process in bringing a new and improved look and functionality to the website. Our team worked to create visually appealing and user-friendly pages that reflected the brand's image and message.
Careful consideration was given to the layout, navigation, content placement, and other aspects of the website design to create a seamless and enjoyable experience for visitors. The result was a set of pages that effectively communicated the brand's message and provided a superior user experience.
Here are a few pages designed and developed by our team

Product Listing page

Home page

Blog

Blog Post
3. Integrations:
We successfully integrated QuickBooks, a widely used accounting software, with WordPress, a popular open-source content management system. This integration allows for the smooth transfer of data and information between the two platforms, streamlining the process of managing financial transactions and improving overall efficiency.
By combining the functionality of QuickBooks with the versatility of WordPress, Kerala Ayurveda could access financial information and perform essential tasks directly from their WordPress dashboard.
4. Resolved technical issues:
Since the website is an e-commerce platform, its uptime and maintenance are crucial to its success. Zero downtime is essential as any interruption in the website's availability can result in loss of sales and damage the brand's reputation.
Regular software updates, security patches, and backup procedures are all important components of good website maintenance. By prioritizing zero downtime and good maintenance, we helped Kerala Ayurveda to maintain a high level of reliability and customer satisfaction and attract and retain more customers over time.
Pixelmattic will help you take your website to the next level with our expert WordPress services. Whether you're looking to revamp your existing website for improved UX/UI, develop new sales or product pages, or optimize for SEO and performance, we've got you covered.
Client Testimonial

Client Project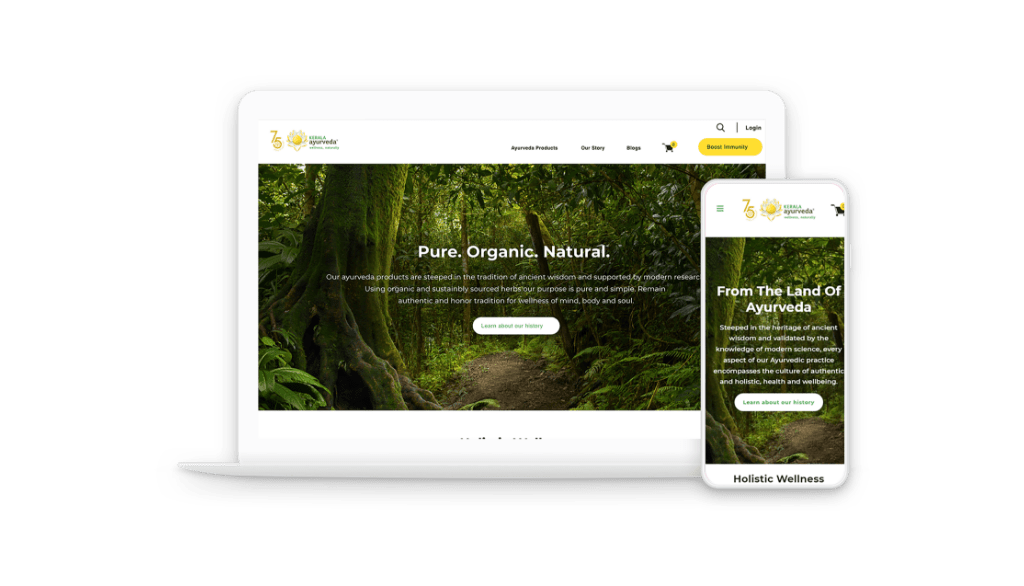 Website Development and Optimization for an E-commerce store
'Kerala Ayurveda, an e-commerce store offering ayurvedic products for healing and wellness, reached out to us for a redesign and revamp of their website for the US market. The main goal of this project was to enhance the user experience for their customers.'
Check our other Casestudies