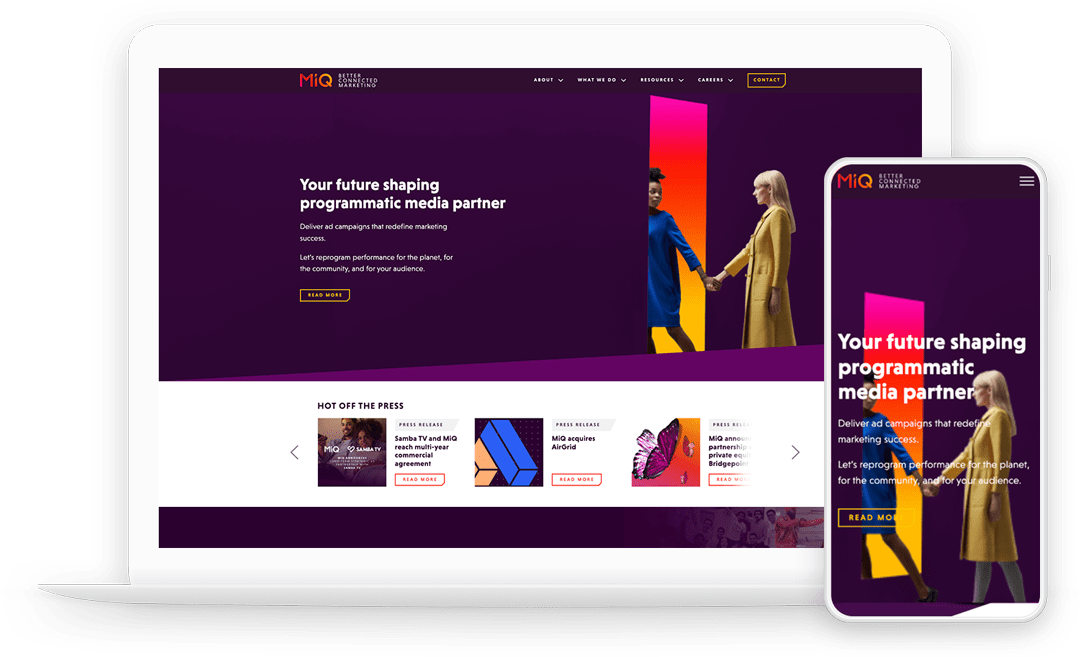 MiQ is our retainer client. We provide ongoing WordPress maintenance and support services. We are responsible for ensuring the smooth operation of their WordPress website, including tasks such as updates, security, and performance optimization. Our goal is to provide MIQ with peace of mind knowing that their website is in good hands and to help them achieve their online goals through a reliable and well-maintained website.
How they came to know about Pixelmattic:
MiQ discovered our WordPress maintenance service through Google. They were searching for a vendor who consistently delivers high-quality services and is fully committed to their clients. They wanted a vendor who could keep them informed of the progress of their projects and be easily accessible for any questions or concerns they may have. They were looking for a reliable, responsive, and communicative WordPress maintenance service provider, and they found it in our agency.
In addition to managing the MiQ website, our team was also responsible for maintaining the creative portal website for various regions. This included updating the website, ensuring its functionality and responsiveness, and providing technical support. By doing so, we helped MiQ to effectively communicate its message and reach its target audience in different parts of the world.
MiQ's Creative Portals are a comprehensive suite of omnichannel creative solutions that helps businesses manage their content across multiple channels. The platform is designed to be easy to use and provides businesses with the tools they need to improve their customer experience.
Objectives of the Project
To revamp the existing website for UX UI
To develop new sales/product pages pages
Optimize the website for SEO
Optimize the website for performance
Challenges
The site needed updates and upgrades. It was running on an outdated WordPress version, leading to issues with compatibility and performance. Additionally, the website was cluttered with multiple old plugins that had not been updated in a long time, causing further problems.
Adding animations and making the website responsive was a challenging task for us. Incorporating animations into the website design required a lot of time and effort. We had to ensure that the animations were visually appealing and functional, and user-friendly. This involved designing and testing various animation styles and effects and integrating them into the website in a seamless way that didn't interfere with other website elements.
The responsive aspect of the website was equally challenging. Making the website responsive meant we had to ensure that the website would look and function equally well on different devices, such as desktops, laptops, tablets, and smartphones. This required us to create flexible and adaptable designs that automatically adjust to different screen sizes and resolutions without compromising the website's overall design and functionality.
Overall, the process of adding animations and making the website responsive was a time-consuming and demanding task. However, with the result of our efforts, it is a visually appealing and user-friendly website.
Solutions by Pixelmattic
Technical solutions
We conducted a website assessment which revealed the technical issues.
We updated the site to the latest version of WordPress. This ensured that the website was secure and had access to the latest features and functionalities.
Redirected from HTTP to HTTPS provides an extra layer of security for users and helps improve the website's search engine ranking.
The website had several plugins that were not used, so we removed them to reduce the load on the website's server and improve its performance.
Updated the plugins to ensure compatibility with the latest WordPress version, and their functionality was up-to-date.
We added an offsite backup plugin to the website to ensure that the website's data was safely backed up in the event of a server failure or other disaster.
Suggested upgrading to the latest PHP version, which is 8.1
Conducted a thorough analysis of the website's performance and provided recommendations to improve its speed and responsiveness. This included optimizing images, minifying CSS and JavaScript, and implementing caching techniques.
We built custom modules using ACF pro fields where we gave blank fields in the backend where the client can add the images and text, and we have taken care of animation and page development as the design was shared by the client.
Added customized animations and transitions to the web pages to improve the overall look and feel of the website and provide a more engaging user experience.
2. Development of new pages
The client provided detailed designs and specifications for the new pages to be created. With this information in hand, our team got to work, using their expertise to bring the designs to life and develop new pages that accurately reflected the client's vision and requirements.
Adding an animated wheel-text design to a website proved difficult as it requires technical skills, creative thinking, and attention to detail. The process involved creating a dynamic design to capture the user's attention and effectively convey the intended message. It was crucial to ensure that the animation was smooth and seamless and that it blended in with the overall look and feel of the website.
Here's the snapshot of the animated wheel text design
Through a combination of creative design and technical development, we delivered pages that exceeded the client's expectations and helped to further their online presence.
3. SEO solutions
We conducted a thorough SEO audit to assess the website's performance and identify areas that could be improved. During the audit, several issues were uncovered that negatively impacted the website's performance. These included 4XX errors, which indicated broken links and missing pages, the absence of title and meta descriptions, which provide crucial information for search engines, and large page sizes, which can slow down page loading times.
As a result of the audit, our team was able to provide specific recommendations to address these issues and improve the website's overall SEO performance.
Redirections were set up as a part of the revamp process.
Fixed the broken internal and external links
Updated the title and meta descriptions of each page
Identified the pages with less word count and recommended content update
Identified the large pages and recommended optimizing those pages for better performance
Take your website to the next level with our expert WordPress services. Whether you're looking to revamp your existing website for improved UX/UI, develop new sales or product pages, or optimize your website for SEO and performance, we've got you covered.
Contact us today to schedule a consultation and see how we can help you achieve your online goals!
Client Testimonial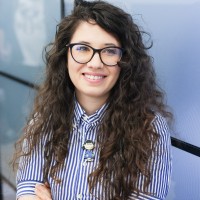 We searched for companies that can be proactive and work as an extended part of our own teams. With Pixelmattic, we saw a willingness to resolve issues very quickly. The best aspect of working with Pixelmattic is their speedy communication and willingness to help solve issues. They're organized and very good at managing projects and expectations.
Client Project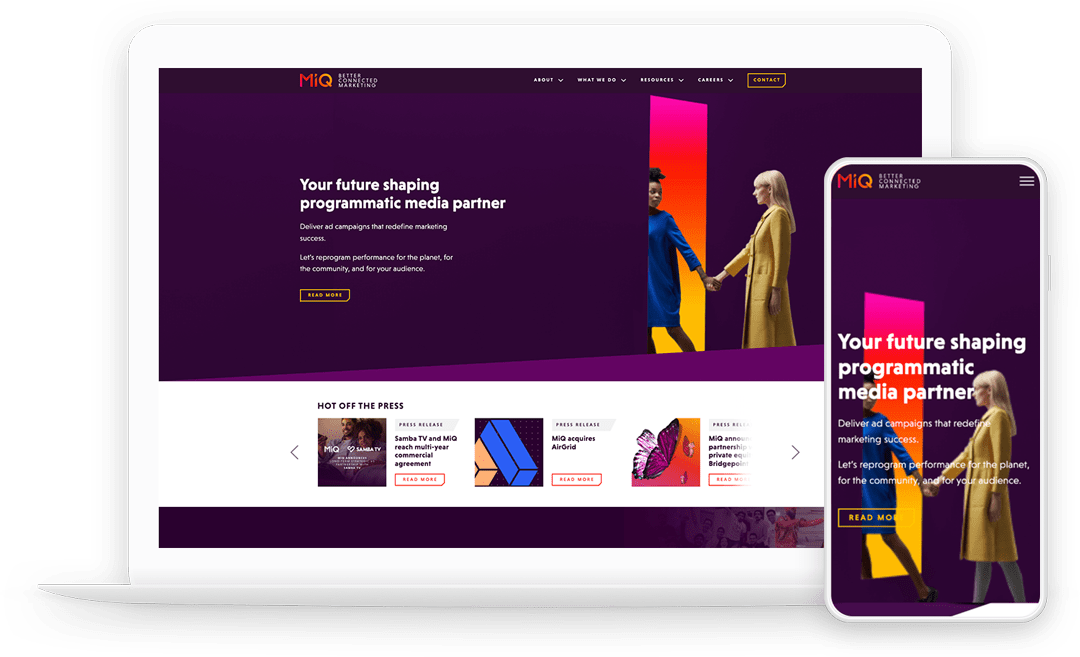 Check our other Casestudies