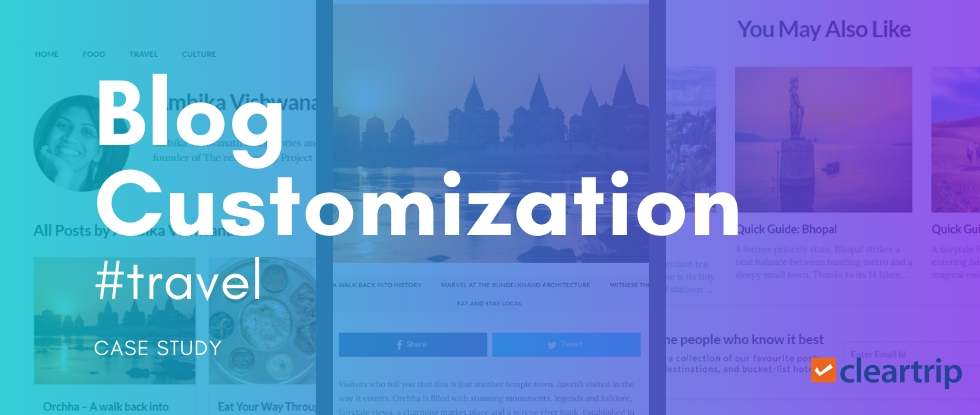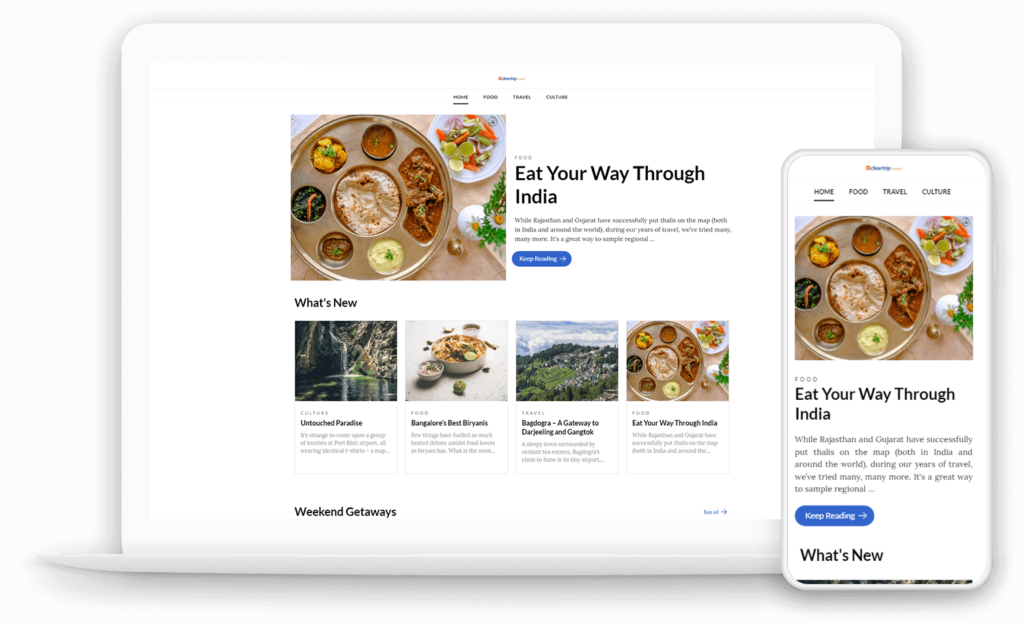 Cleartrip approached us to take over their WordPress blog that was being managed by another vendor. We first met with them at their Bangalore office in January of 2018 to understand the scope of work. Suman, who leads the Product team and Kruthika, who manages Content Strategy, gave us a brief background and context to their requirements.
There were WordPress related experiments the content and marketing team wanted to do. We discussed some of the theme customisation requirements, feature developments and API integration requests they had in mind. We eventually got to work with each other starting in June 2018.
While the initial work started off with priority tasks and some bugs, we realised that hosting the WordPress blog on their existing infrastructure added overhead to process of pushing every change to the live website. After discussing with their IT and infrastructure team, we migrated the blog to Kinsta, a managed WordPress hosting provider. This instantly improved the development-testing-go live cycle.
The development and maintenance of this blog are managed on Basecamp and a dedicated developer from our team works on this website for a pre-defined number of hours every month. Our SLAs provide the client with a reliable expectation of when each task gets completed based on its priority. Along with the development tasks, we undertake hygiene maintenance activities as a standard process. These include updates to WordPress, plugins, theme, backups and malware scanning.
Here are some of the specific customizations we've done for this website:
1. Author's page: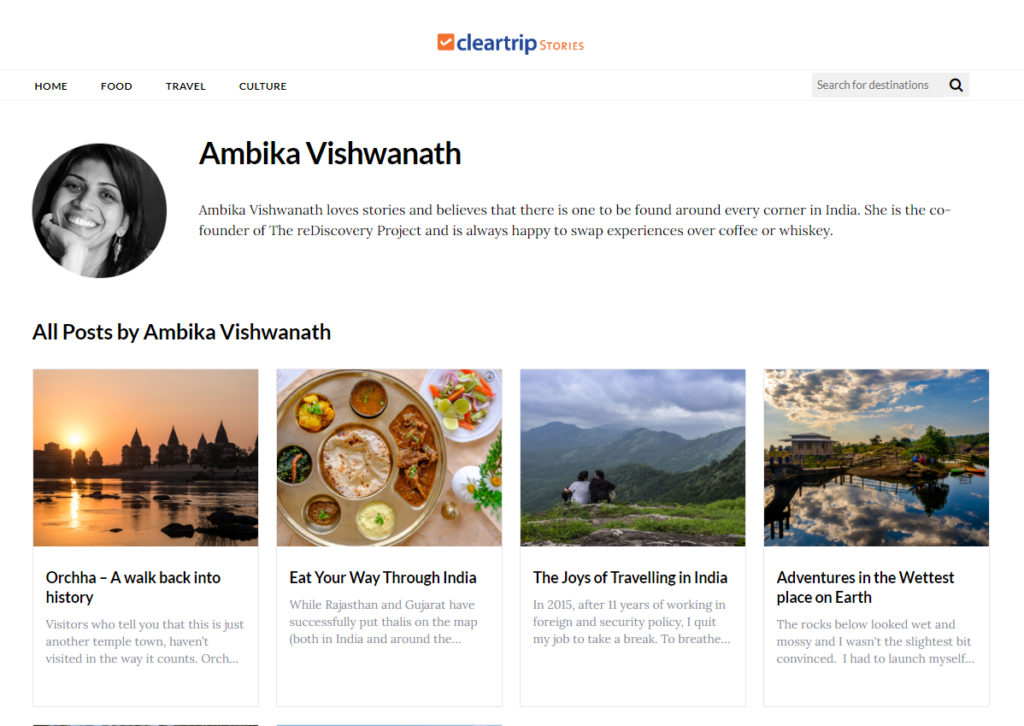 WordPress does not automatically generate an author page for us nor does it create an archive page of the author's articles, as it does for categories and tags. We created a custom page which will list the all the authors and on click of each let you view the list of articles created by them.
When it comes to the Cleartrip theme, the admin(client) had faced an issue of adding a gravatar image for each user in the WordPress backend. As a result we have added an option in the backend to upload an image for each user.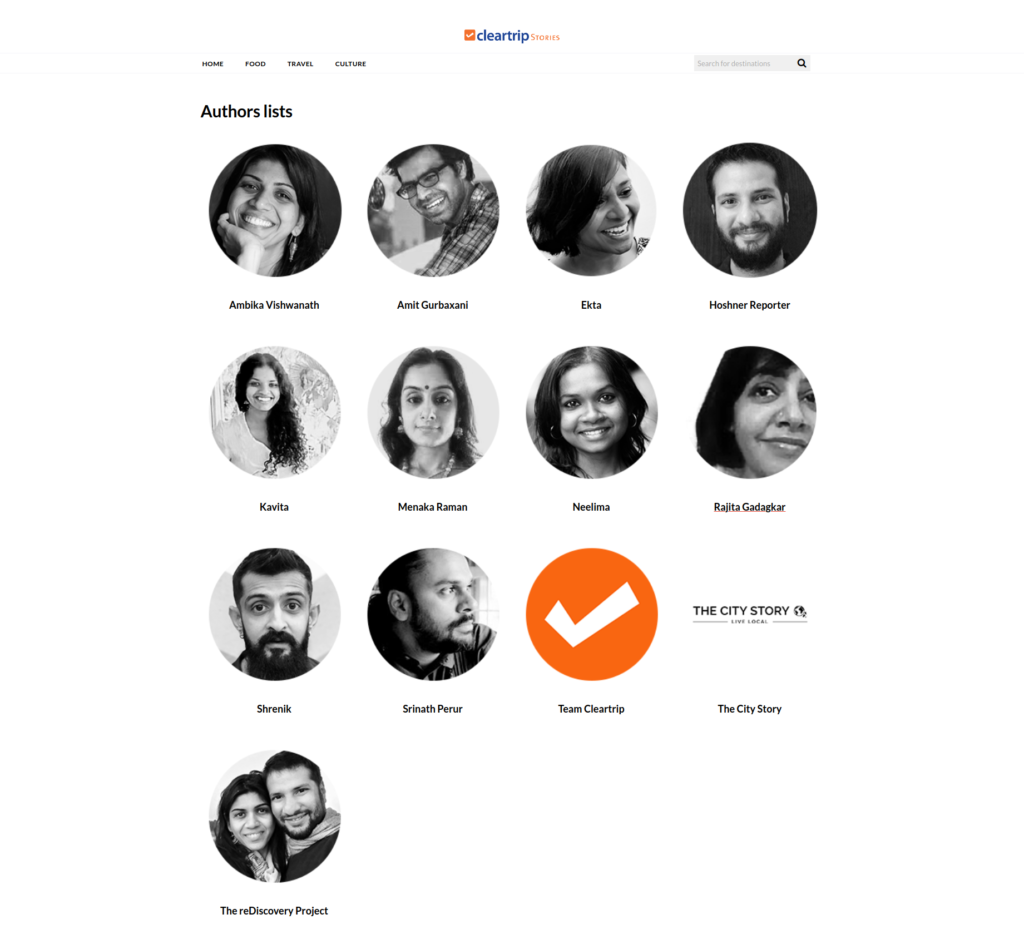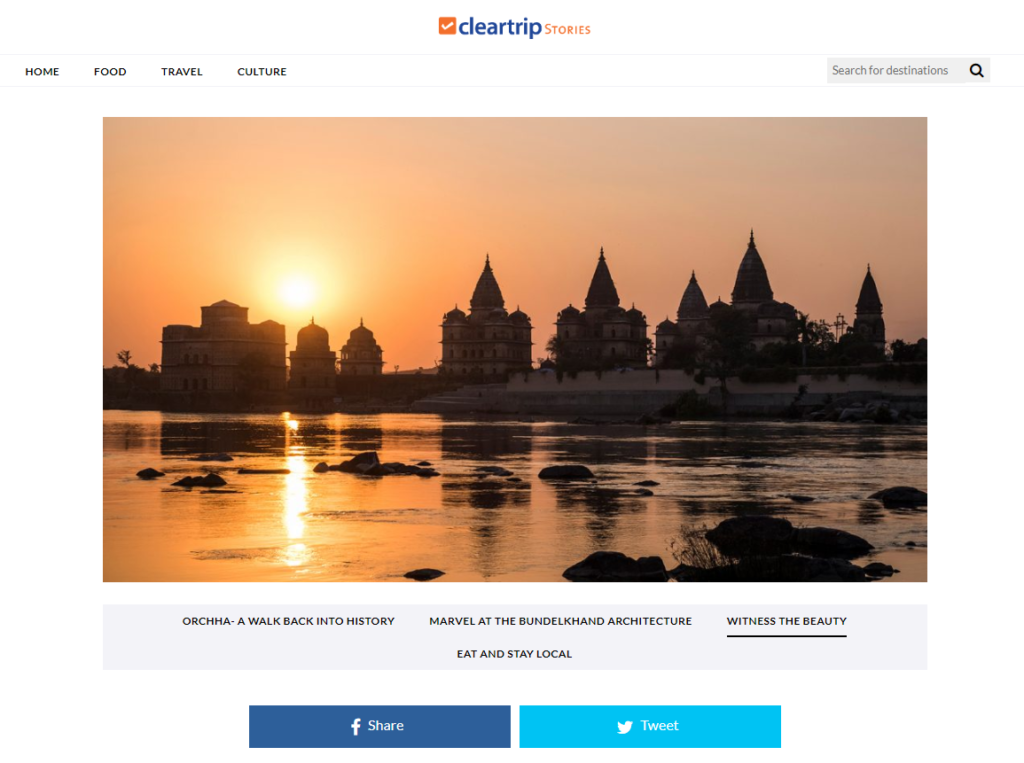 Cleartrip stories main menu used to be static on scroll. As per the requirement, the primary main menu had to be 'fixed' or sticky on scroll and when it reaches the secondary menu, the primary menu has to be hidden and the secondary menu has to be shown in its place.
The secondary menu has to be unique for each post.
Example – https://www.nytimes.com/guides/smarterliving/how-to-stop-eating-sugar
We were able to make both the menus dynamic and the feature has been implemented using jquery.
3. Subscription form without plugin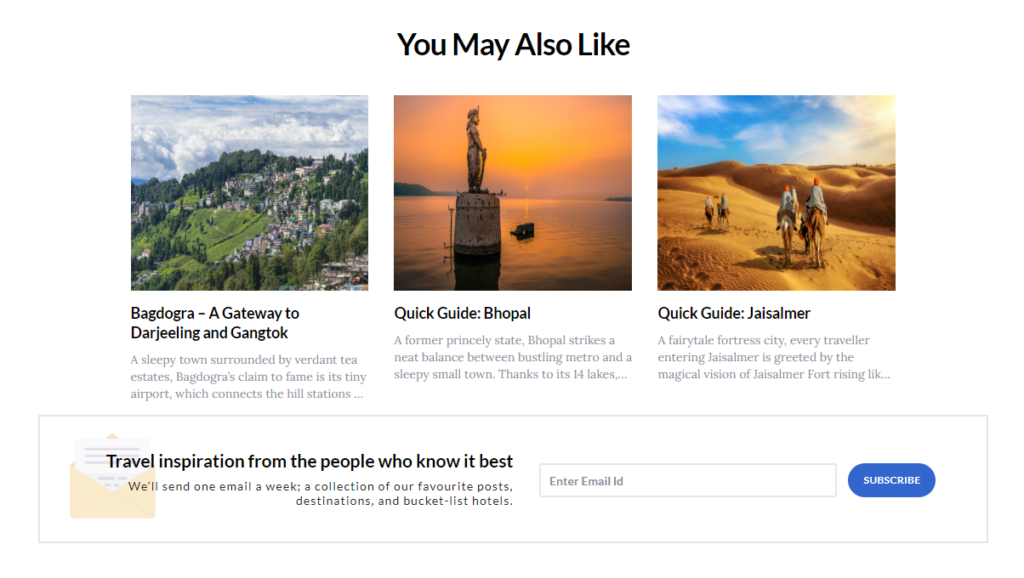 The custom template for the subscription has been added with Mailchimp integration in order to receive the updates for subscribers.
Further reading: Email list building tools with WordPress
Client Testimonial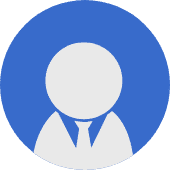 Client Project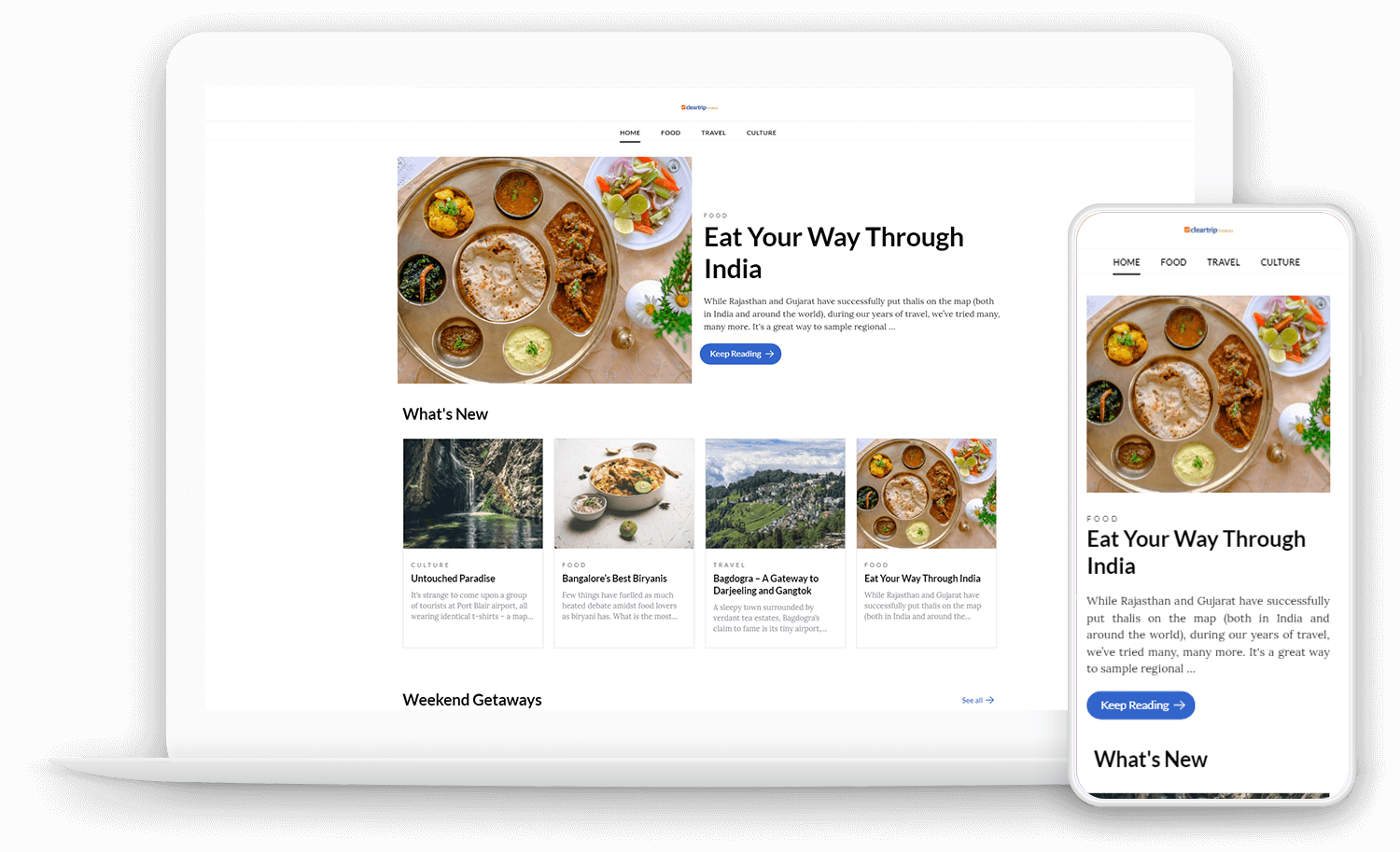 WordPress Blog Development for Cleartrip
Cleartrip is a global online travel company and one of India's best-known startups. They approached us to help them manage and improve their Cleartrip Stories Travel blog. We've worked with them for close to two years since June 2018 when we began our engagement.
Check our other Casestudies