Digital Strategy

for Business
Expand your brand reach using proven digital strategy frameworks and successful digital marketing strategies.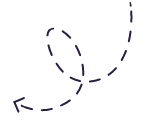 Messaging and copy are at the core of any successful web strategy. Understanding your audience, crafting targeted copy and communicating your unique value proposition is the first step to building a comprehensive digital strategy for business.

Audience
Understand your target audience better and develop a market strategy to reach them effectively.

Voice
Establish your brand's voice and tone that reflects the values and personality of your company.

Message
Articulate your USP in a simple and easy to relate to format for your buyers.
A design strategy is not just about aesthetics. It informs your digital strategy on how the message should look like and where to place it.

Information Architecture
Organise the information and content in logical categories for better accessibility, user experience and navigation on the website

Wireframe
Wireframe your user flows and customer journeys to maximise conversions

Prototype
Establish a style guide for your brand and prototype it to bring the content to life with well thought out layouts, designs and illustrations
No single digital marketing strategy can apply to all businesses. The surest way to find a successful set of marketing tactics is through A/B testing and doubling down on the digital strategies that work for your business.

Launch
Pick the right channels for your audience, create appropriate content and publish

Measure
Measure for engagement, interaction, leads and conversion and not just vanity metrics

Optimise
Review performance and continuously optimize it
Digital Strategy
Consulting Activities
We'll help you plan and build the perfect digital strategy for your business

Buyers Persona
Understand what influences and motivates your customers to make decisions that impact you.

Brand Story
Stand out in a world full of numbers and logic with your unique story.

Card Sorting
Plan and organise content on the website for better navigation, accessibility and usability.

Audits
Get an in-depth analysis of your digital presence with an audit of content, SEO, website and strategy.

Content Segmentation Grid
Provide your customer the targeted information and content at the right time in their buying process.

Content Style Guide
Set the voice and tone for your brand to ensure consistency of communication across all channels.

Value proposition canvas
Find out what value you offer to customers that truly matters.

Positioning framework
Find a unique gap in the market to position yourself as the sole leader in that segment.
Talk to a Digital Expert
PASSIONATE ABOUT YOUR
BUSINESS?

WANT WHAT'S BEST FOR IT?

When your business does exceedingly well, it reflects on us. That's why at our remote WordPress Agency, we apply an absurd amount of care and attention to detail in creating a site experience that is high on strategy, design and development.