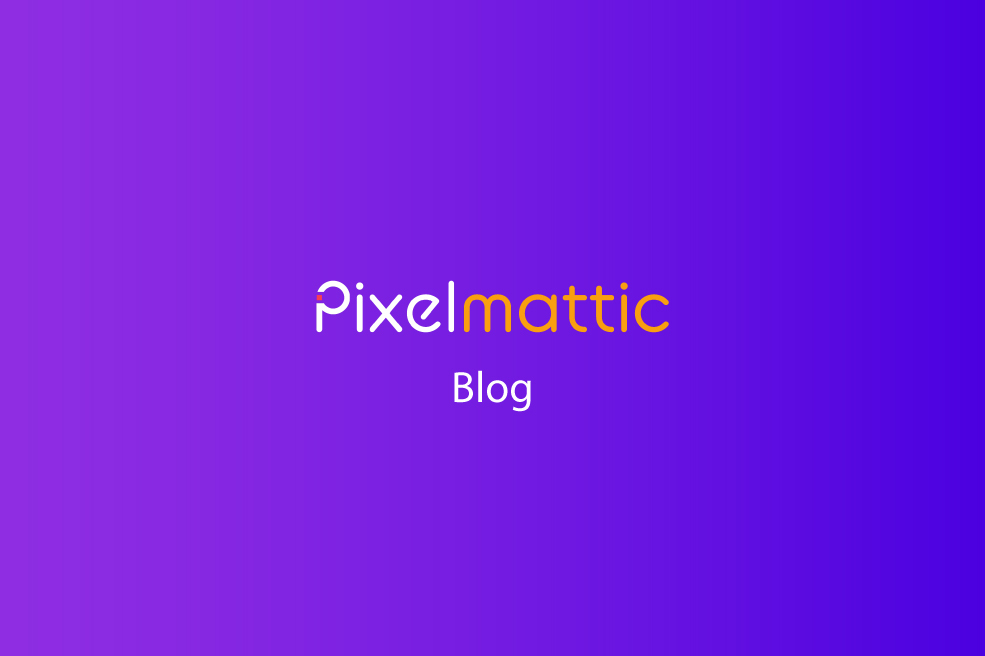 Why should a business have a blog?Well it is not somewhere you record your achievements and progresses in the business. But, it can be seen as a platform to inform potential clients on your competence. A business blog is not a personal journal. A business/ corporate blog is a great start to your inbound marketing journey. It is beginning of establishing a two-way communication with your prospective customers and yourself. A corporate blog can be a way to answer many common client questions, this being one of the many ways to use the blog.
You may already have a blog or considering starting one, whichever may be the case, you want the blog to be hosted on the best platform. That is exactly what this post is about. We want to help you choose the best platform for your corporate blog.
Criteria for choosing a blogging platform:
Corporate blogs must be set up on their own space
Have full control and functionality of your blog
Choosing between free or paid platforms
Numerous design options
Responsive blog
Avoiding security issues
Easy customizability options
Maintenance and upgrades
Best blogging platforms for the corporate world:
[accordion_item title="WordPress"]
One of the most popular blogging platforms with more than 60 million online websites.Wide range of designs and easy customizability. Great plugins and themes to choose from.[/accordion_item]
[accordion_item title="Blogger"]
Google's own publishing platform. It only requires your google account credentials and you have your very own free online blog.
[/accordion_item]
[accordion_item title="Tumblr"]
It caters to microblogging. There are about 220 million blogs and over 100 billion blog posts. It is suited for users that aren't looking for a long time commitment.
[/accordion_item]
[accordion_item title="Medium"]
It was released in 2012, Medium is a social journalism platform. There are in-built interactions, SEO, and great layouts to choose from.[/accordion_item]
[accordion_item title="Typepad"]
Great for business professionals. It has unlimited storage space but lacks in customization options.[/accordion_item]
[accordion_item title="WIX"]
Easy to use with ad integration. Works well for e-commerce businesses.
[/accordion_item]
[accordion_item title="LinkedIn"]
It has become one of the main places for corporate blogs and it has improved with the launch of analytics for the blogs.[/accordion_item]
[accordion_item title="Squarespace"]
A great blogging place and you can build great looking blogs without coding.[/accordion_item]
[accordion_item title="TinyPress"]
Provides a simple editing space with themes. Developer friendly and easy to use.[/accordion_item]
[accordion_item title="Anchor"]
It is a free open source CMS, with full ownership of your content. [/accordion_item]
Best practices to follow for a corporate blog:
There are a couple of best practices any corporate blog must follow to ensure great engagement and success.
Establish a content management system: Create an editorial calendar and plan all the blogs in advance.
Keep your blogs uptodate: Keep the blogs fresh and find a voice to your blogs. Humanize your brand through the blogs.
The content should be keyword specific and SEO(search engine optimized): Very important to ensure traffic and engagement.
Encourage employees to read and contribute to the blogs: Start from within, have your employees involved in this content marketing system.
Reflect on the company's true goals and missions: Bring out the purpose of the company.
Do not Market your blog: But you should share your posts on all the social media platforms to ensure everyone gets to see/read it.
Track your blog with analytics: Whether it be google analytics or another online software, track how well the blogs are reaching your potential customers.
Common mistakes made while choosing a platform:
There are quite a few mistakes a business can make while setting up a website. To begin with, it is important to have a strategy in place, whether it is your complete business strategy or just the marketing side. It really serves no point if the business plan is shaky at the beginning. It takes a lot of planning to get a well-structured strategy. While planning your blog, you need to have a good content marketing scheme you will follow. This is crucial in maintaining  high traffic on your website.
There should be a good balance between the design and the message. Your website design shouldn't distract the readers from the message you are creating.
You must blog to entice your visitors, with the kind of content and the approach you use. Long detailed blogs get more views so do unique blogs.  Choose the right platform that will make the corporate blog stand out.
Why WordPress is the best choice?
[blockquote cite="Social Media Fuze" type="left"]The community that supports WordPress is massive, there is an answer for everything, a plugin for every idea, and a design you'll love – usually for free.[/blockquote]
The popular choice is most definitely WordPress. Here is why you should consider choosing WordPress over other platforms.
WordPress provides the most functionality, you have complete control over your corporate blog, and there are a lot of design options to choose from.
WordPress has two blogging platforms, that is wordpress.org and wordpress.com. Read our blog post about their differences and select the one that best suits your requirement.
The preferred choice would be wordpress.org as it contains a lot more design options than the former. It runs on your hosting, you are solely in charge of choosing plugins, themes and many other customizations depending on your business plan.
If you find it difficult to set up Wordpress.org on your own, you can find  someone to do it for you. Depending on that you can also have your website maintained and upgraded by the party while you can work on your business.
[content_band inner_container="true" no_margin="true" padding_top="0px" padding_bottom="0px" border="none" bg_color="#e5e5e5″]
Want help setting up a WordPress Blogging Platform?We would be happy to help.
[contact-form-7 404 "Not Found"]
[/content_band]
Related Posts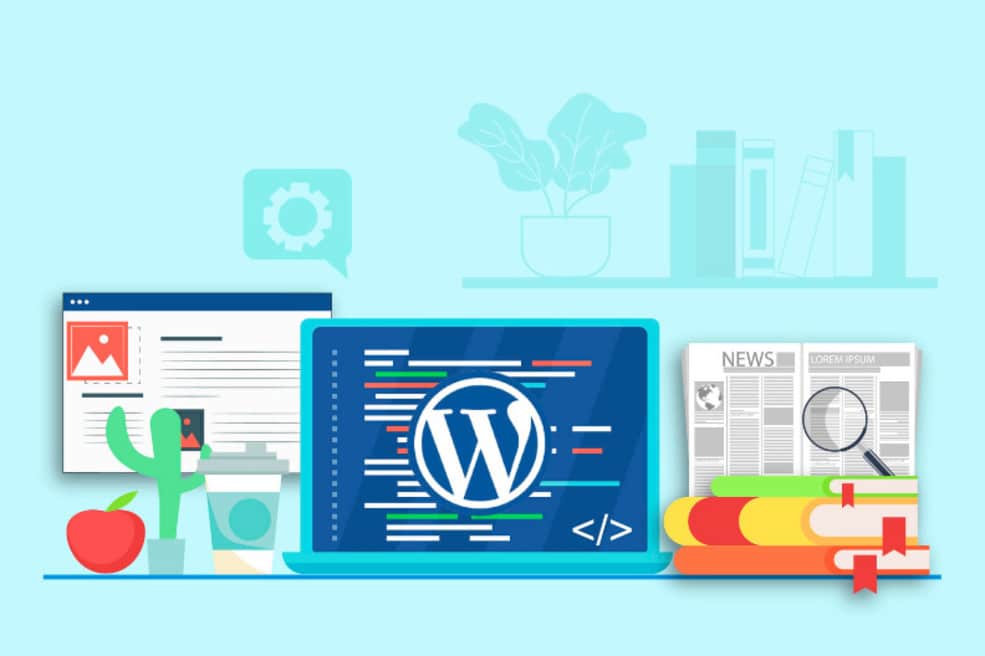 List Of Top Commercial CMS For Publishers And Why WordPress...
Building and managing a website is a huge task that would hardly be feasible without the aid of a content management system (CMS). There are dozens of great commercial CMS for publishers out there, and regardless of what type of site you're building, there's probably one perfectly-suited to it.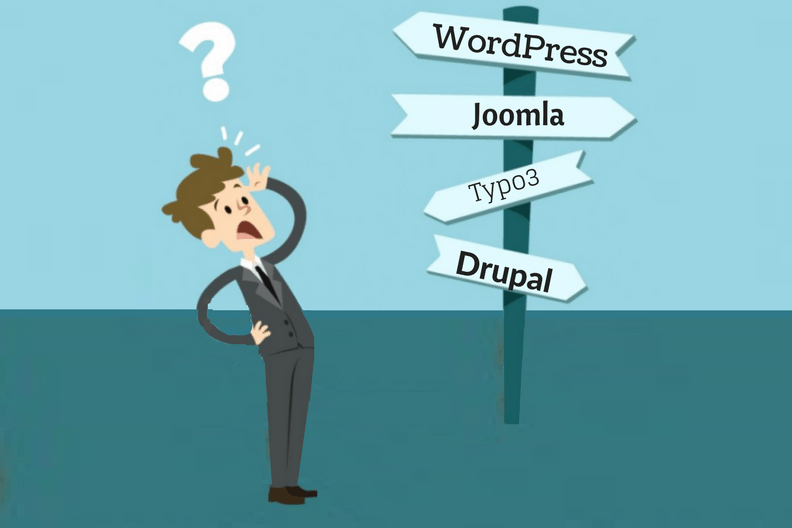 Top 5 WordPress Alternatives And Why WordPress Is The King!
We breathe WordPress, yes that's true. We love WordPress more than you probably do and this post is going to make you do the same! After taking a good look at some posts with a list of WordPress alternatives, we decided to tell you why we think the CMSes out there are good and why WordPress is better.
Why We Recommend WordPress CMS Over Everything Else
Designing your own Website can be Time Consuming and Expensive, no doubt! But the real concern is, which Content Management System (CMS) do you choose? With so many options like Drupal, Joomla and Blogger,