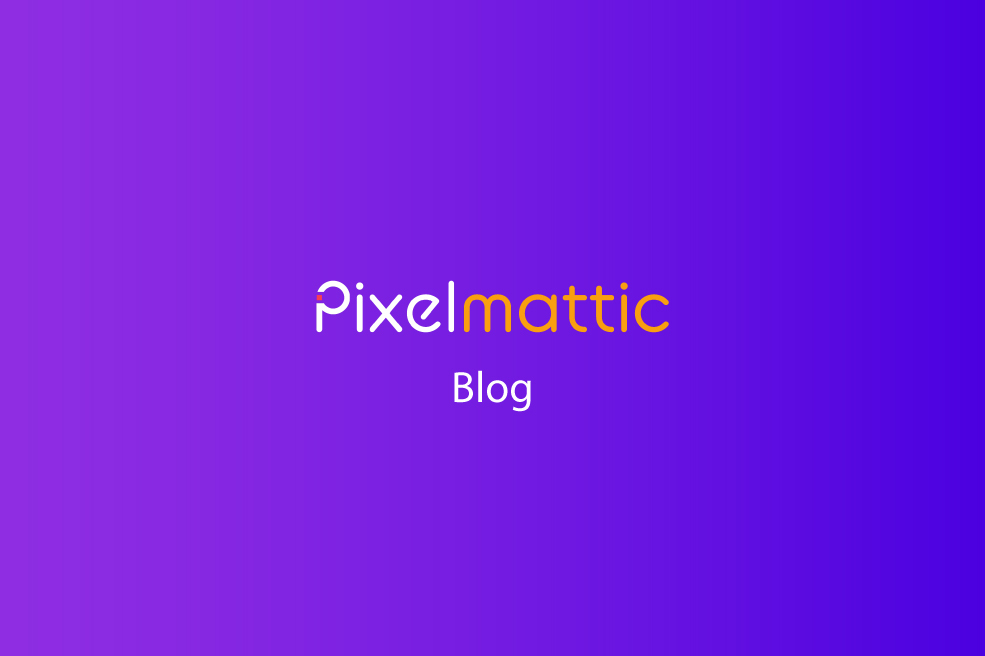 WooCommerce Extensions (also known as WooCommerce Plugins) help entrepreneurs with e-commerce stores expand their processes on WordPress WooCommerce . Since the options are wide and varied, you should choose the one which is best according to your store. These WooCommerce Extensions should be selected with great analysis and inspection. The features they allow like multi-language support, customization options, user engagement profile etc. are few of the basis on which we try to analyse the below-mentioned extensions. For that reason, have a look at them and select whatever you need for your WordPress to strive in the challenging market among your opponents and get the maximum profit for your time and energy.
Let's know WooCommerce Extensions better!
Mainly because WooCommerce Extensions integrate seamlessly with WordPress and is one of the most precious large plugins, we thought we'd write about how precisely far you can take WooCommerce for your profit margins. There are numerous & unique store types you can establish with WooCommerce extensions. Here are just some of them to spark the light of your imagination:
1. Customised stores with Restricted Category Access:
This extension allows you to create highly functional e-commerce stores without the need for much, coding work. It enables you to restrict access to a class of products based on users, or user functions. Store types that can use this extension:
Custom Jewellery
Photography prints
Exclusivity agreements
2. Wholesale stores with Wholesale Pricing extension
If you are a manufacturer or distributor and want  to sell in larger quantities at reduced rates for your retailers, then this extension is perfect for you. It allows you to enter an additional price field in your products' settings: the wholesale price.
If you use a membership plugin, you can also turn the wholesale buying process into a process that requires pre-approval, to make sure only legitimate retailers are shopping at wholesale rates, while 'regular' customers are shopping at retail market rates.
Important to note are the other extensions that can take the wholesale or bulk selling concept even further with WooCommerce:
E-Commerce Bundle Rate Shipping
3. Distributor e-commerce stores with brand filtering, subscriptions and affiliate extensions
When you sell wholesale to retailers, you sometimes have better success by going with a distributor, who already has a network of retailers they deliver to. Thus, if you are a distributor, then the wholesale extension mentioned above, along with the Product Brands plugin can allow you to cater to your customers, allowing them to shop online instead of by phone or catalogue.
The ordering process can be much more streamlined and your network of suppliers without their own online payment options can lead their customer inquiries to URLs on your site where their brands appear, encouraging, even more, sales. To credit them for the referrals, you can set up an affiliate program as well. Two options are the WP Affiliate Plugin and Affiliates Pro for WooCommerce.
4. Commission-based sales from your online store
Sometimes you don't want to carry your entire inventory in-house and would rather focus on making the sale through affiliate marketing, letting another business handle the shipping and administrative parts. But you still want to show your affiliate products in a catalog-style site and sell on your store sometimes. With the Product Retailers extension, you can do all this which can be purchased from the WooThemes website itself.
5. Freelancer project payments store
Sometimes, freelancers think e-commerce is not for us because we don't sell products with absolute prices and pre-determined costs – we sell services. This can be the case for freelancers of any type – writers, web developers, business coaches, translators, consultants and so on.
There are a few WooCommerce extensions that help freelancers accept payments and take orders for their services right on their own websites:
Offer a quoting option: While this plugin mostly allows shoppers to request a quote based on already-priced products, it can be handy for setting realistic expectations with sales leads. For example, they may want to buy a website from you. But they may not realize how much their list of requirements will take out of their budget. By using the Request a Quote extension, they can add items to their "Quote list" (like adding items to a cart) to get a running tally, then send off a message to you to get a more accurate quote
Charge for payment gateway fees:  With the Payment Gateway Fees & Restrictions extension you can make your client projects downloadable e-commerce products and then require the purchaser to cover the payment gateway fees.
Set up recurring payments: If you have monthly clients that you service with a set number of hours each month, or with a retainer, you can use the WooCommerce Subscriptions plugin along with Subscriptions Sync plugin to get all your clients on a regular billing cycle, charging their credit cards automatically. More on this is discussed below.
6.Increase conversions and sales with Beeketing
What do you do when the traffic numbers are steadily increasing, but your conversions remain relatively stagnant?
Well, it's time to work on your website conversion. Beeketing is one of the most popular WooCommerce plugins that will do a number of different tasks on automation to increase your conversion rate and sales.
Beeketing packed with 10+ marketing tools, each having a distinctive set of functionalities meant to leverage the conversion rate of your sales funnel. Some of them can be used to: send personalized follow-up emails, create upsell & cross-sell offers, design product sliders, display coupon pop ups, create social proofs, and more.
Let's take a deeper look into some of the prominent built-in tools it offers:
Boost Sales: create unlimited upsell & cross-sell offers that works well with WooCommerce related products feature to increase AOV of the store.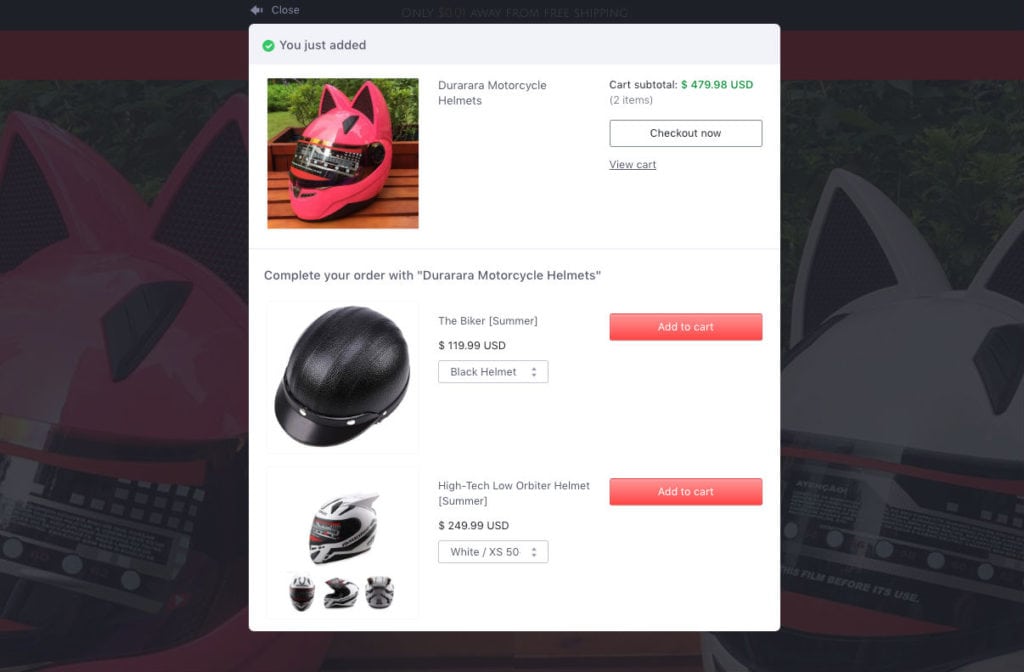 An upsell offer created by Boost Sales tool
Personal Recommendation: this tool tracks down a shopper's journey and accordingly suggests them the personalized products in a beautiful slider. This is one of those amazing features which we get to see in top ecommerce site like Amazon etc.

7. Prices based on 'how much you need' store
Some people sell products that they traditionally didn't think could be sold online because their prices vary based on customer need. For example, selling flooring, wires, or fabric. With the Measurement Price Calculator, you can solve this dilemma and enter the world of e-commerce. You won't have to feel restricted to packaging your products in pre-set amounts, which may turn customers away if their needs are not going to be accurately met by packaged pricing. This Measurement calculator allows people to sell by customer-defined units. But there are other creative ways it can be used. Such as:
Catering
Farm food sales
Fabric and craft material
Tradeshow and market space
Commissioned art
8. Build-a-product store
Sometimes when you sell a product, it has many components that a customer has to pick from in order to complete the purchase. Creating variations of all the possible scenarios in WooCommerce is possible, but not really feasible to manage, and certainly harder to use. But you don't have to let this hold you back from pursuing e-commerce sales. You can use extensions to solve and automate the ordering process for you.
The Composite Products extension will allow you to create complex scenarios for selling multi-part products that have to go together, but depend on customer choices. Like SLR cameras and their lenses, dolls and their dresses, gift baskets and their bows or paint roller frames and their covers. Also, Product Bundles extension for WooCommerce would be easier to use than Composite Products.
Using the Force Sells extension, you can automatically add additional items to a user's cart that will be needed for a product in question, but that don't come with options.
To understand the differences between this build a product' extensions and their possibilities with WooCommerce, check out their comparison chart here .
Along these lines, you may also want to check out the Fancy Product Designer plugin to allow people to make their own designs on customizable products. These WooCommerce Extensions would help you have a very customised product based store too.
9. Startup-style stores
If you want to check your product before it is sold off you would love this extension. You can set up a store and, using the WooCommerce Pre-Orders extension, you can get an idea of how many people would actually buy your product before you make it. This might also work in place of a deal-style store, where the 'deal' doesn't happen until a certain number of people buy into it.
10. Limited or daily deals store
The idea here can go beyond just copying what the daily deal sites are doing. With the Limited Deals extension for WooCommerce, you may be able to set up expiring deals within your existing store, or set up a single product on your entire site that has an expiring deal. The timer countdown on products can be a motivator to buy before the deal is up. Another neat thing to do with this extension is to target niche territories in the daily deal marketplace. For example, sites like AppSumo or ethicalDeal cater to specific types of people. Yes, that means their marketing turns some people away.
11. Subscription-based stores
The most popular way to make passive recurring income nowadays. Here are some ideas: people need coffee (and other groceries) every month, so they could set their order to arrive regularly, without having to manually do their online shopping (which would likely cause them to forget, or go shopping elsewhere!).
Using a subscription plugin, you can also get retailers on a monthly supply of regular stock. I have used this on a product-based store and it works great! It also can integrate with affiliate commissions. Subscription Sync plugin can then get all your subscribing monthly orders on the same payment cycles.
You can handle subscription payments with WooCommerce, using the Subscriptions extension. Keep in mind, however, that this extension is going to be limited by PayPal's subscription rules.
If you are aiming to sell training programs on WordPress, consider using a learning management system (LMS) that can integrate with WooCommerce or another paid membership style plugin. For example, try Sensei (which is made by the same company as WooCommerce), LearnDash integrations, or WP Courseware.
To conclude: WooCommerce can help everyone! 
WooCommerce Extensions have become so comprehensive as an option for conducting e-commerce that the exploration of possibilities only seems to open an increasing number of possibilities. Not only will it offer plenty of options, it also not let you compromise with your brand.
For detailed help and to get any of the above-mentioned WooCommerce extensions contact us.
[content_band inner_container="true" no_margin="true" padding_top="0px" padding_bottom="0px" border="none" bg_color="#e5e5e5″]
Ask us if you need these useful WooCommerce Extensions!
Error: Contact form not found.
[/content_band]