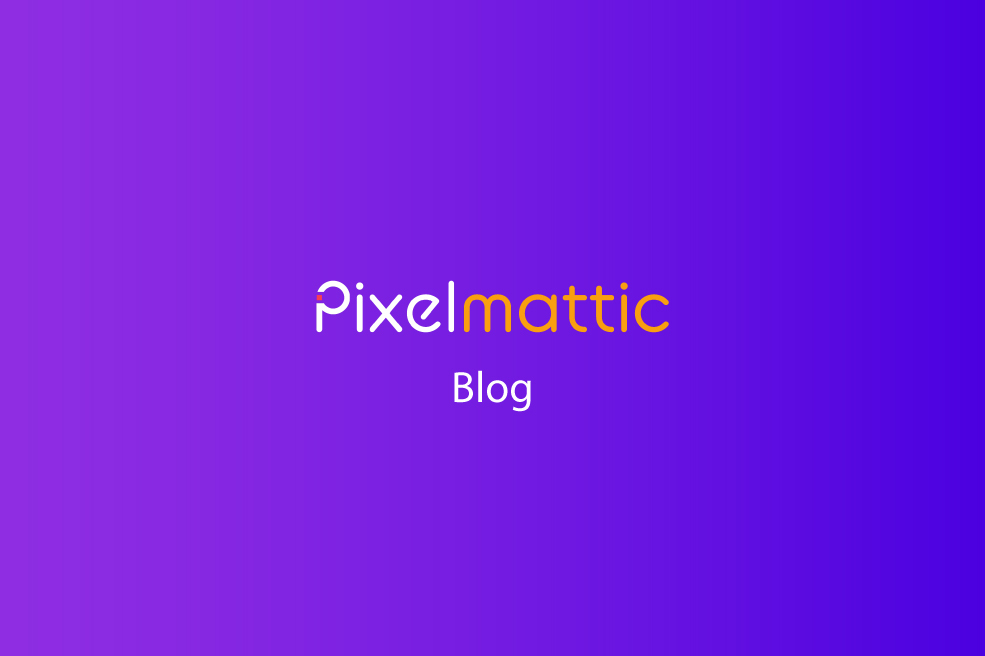 Bangalore, the silicon valley of India, is also home the ever increasing number of start-ups. New entrepreneurs have accepted the trend of co-working spaces and are beginning to adapt to the culture of co-working where like-minded individuals can connect and exchange ideas.
Co-working is a more evolved concept in the West but has recently started gaining popularity in India with the birth of a new startup every day. Not only do co-working spaces reduce the initial cost of renting a commercial space, they also offer great networking opportunities.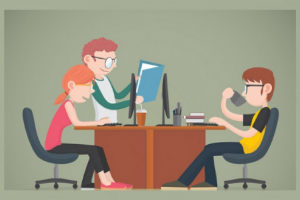 Image Source: Freepik
Some of the basic amenities offered by co-working spaces include free Internet access, basic pantry services, and power backup. However, many of these spaces allow access to weekly seminars, mentor network, investor workshops and other networking events. Some co-working spaces also provide admin, HR, accounting and legal support.
So this week we decided to bring to you a comprehensive List of Co-Working Spaces in Bangalore:

91SpringBoard co-working spaces provide radical individuals and organizations access to a fully functional workspace, a network of mentors & investors along with events for networking and gaining knowledge.
Location: Koramangala, MG Road. Coming soon to Indiranagar and JP Nagar.
Plans Starting at Rs. 2199 Per Month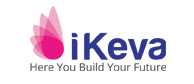 iKeva Co-Working Spaces are designed to let you experience increased productivity in a friendly, cohesive, community-centred environment that nurtures professionalism and collaborative work.
Location: Marthahalli
Plans Starting from Rs. 9500 + Taxes
The Genesis Cube

The Genesis Cube is an ecosystem of businesses and individuals looking to connect, focus and grow. They provide the environment, the tool, the connections and the space your business needs to work.
Location: J P Nagar
Plans starting at Rs. 4000/- Per Month

Novel Group boasts of the largest Business Center in Bangalore with Novel Tech Park and Novel Business Park providing world-class professional ambience to over 300 clients housed in numerous office spaces – fully personalized according to their requirements.
Location: Kudlu Gate(Hosur Road), Baldwin's Road (Kormangala – Adugodi), MG Road and Marathahalli.

Next Space is for visionary entrepreneurs seeking to transform industries through innovative products. They provide private workspace, training, and support services to foster innovation.
Location: HSR Layout
Contact them here for their Inauguration Plans!

Green Bubbles provide a vibrant and productive infra setting to enable early stage creative startups by being a positive catalyst.
Location: HSR Layout
Silicon Business Space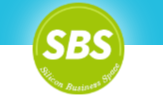 Fully furnished plug & play, co-working spaces which are ready to use and fully equipped at the heart of Bangalore's Business District. SBS has a dedicated team of hosts that makes a business a breeze for its customers.
Location: Jayanagar
Plans Starting from Rs. 5000/- Per Month
365 Shared Space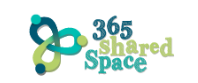 A premium startup place who seek to provide a complete solution to startups in Bangalore. 365 Shared Space is arguably the most equipped and friendly start-up ecosystem in the city.
Location: HSR Layout, Indiranagar
Plans Starting at Rs. 425 Per Day

Bangalore Coworking Hub, a product by Speed Coverage, empowers small businesses, freelancers, independent consultants and entrepreneurs to succeed by providing a networking platform and a collaborative workspace community.
Location: Kodihalli
Plans Starting at Rs. 1500/- Per Month

TechHub is a unique environment where technology startups can start up faster. They nurture an international network of like-minded and focused tech entrepreneurs, providing places where they can work, meet, collaborate, network, learn and have fun.
Location: Hosur Road
Plans Starting at Rs. 3000/- Per Month

CoWorkIndia was started so that a budding company can focus exclusively on their business rather than worry about office and facilities.
Location: HSR Layout

Enzyme Furnished Office is in the business of providing office spaces in Bangalore and Delhi/NCR. They provide World class office space at the central locations of the city for companies at the most affordable prices.
Location: HSR, Silk Board, Old Airport Road

Ginserv provides some of the exemplary co-working spaces in India, and create a business culture supported by technology and infrastructure conducive to team working.
Location: Kodihalli
Jaaga

A curated entrepreneurial community who share skills, networks, and knowledge within a well laid out coworking space in central Bangalore.
Location: Richmond Road
Plans Starting at Rs. 2000/- Per Month

BHIVE Workspace offers a complete gamut of office infrastructure as well as business building requirements.
Location: HSR, Koramangala, Indiranagar, Residency road
Plans Starting at Rs. 1643/- Per Month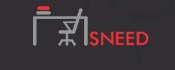 Flexibility, workspace within your budget, ease in finding, amenities and facilities, networking ! This has ended up being the crux of what we now call SNEED – Space for your every need!
Location: Koramangala, BTM, Brigade Road, etc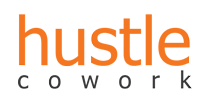 Get your own desk in a sociable shared office environment with access to all the benefits of a Hustle Cowork.
Location: Indiranagar, Koramangala, HSR
Plans Starting at Rs. 5000/- Per Month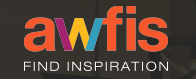 Awfis Space Solutions Private Limited is redefining the way work gets done in the current business environment, by providing the ecosystem of workspaces for the Small Medium Individual Local Entrepreneurs (S.M.I.L.E.™).
Location: MG Road, Koramangala, Indiranagar
Regus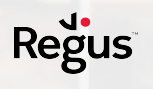 Regus is the world's largest provider of flexible workspace solutions, with customers including some of the most successful entrepreneurs, individuals, and multi-billion dollar corporations.
Location: EGL, Manyata, Hosur road, UB City, Raheja Towers, RMZ infinity
Plans Starting from Rs. 305 Per Day

Social is a space that blends the best of the office and the café. Combining work and play, it's an urban hangout designed to take you offline while still keeping you connected. Social is a collaborative workspace, a hub for artists and innovators.
Location: Church Street

Construkt- Startup Hostel is a convenient, community curated, business-friendly hostel accommodation designed to cater to the traveling startup & creative community.
Location: Indiranagar

The very first makerspace, Fablab and coworking space that has reclaimed a public space from the government for all the thirsty makers, tinkerers, innovators, and entrepreneurs of Bangalore.
Location: Halasuru
Plans Starting at Rs. 650/- Per Day

The Hive is a pan-India platform for entrepreneurs, freelancers, and emerging enterprises. They provide plug & play workspaces with a distinct aesthetic and vibe that will inspire your team as well as potential customers you bring into the space
Location: Whitefield
iShareSpace

IShareSpace is a new age business center/ co-working platform providing contemporary, open-planned, well-designed workspaces to suit varied business needs.
Location: Residency Road
Plans Starting at Rs. 750/- Per Day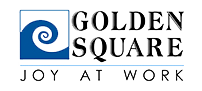 Golden Square Business Centre provides Serviced & Virtual Office Facilities, which are ready to use and fully equipped at excellent locations spread across Bangalore's Business Districts.
Location: Vittal Mallya Road, Wilson Garden, Koramangala and JP Nagar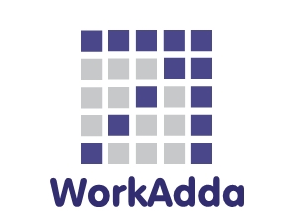 WorkAdda is a co-working space, centrally located and easily accessible from all directions. We offer individual seats as well as work areas for teams sized 4 to 8 people.
Location: Jakkasandra

Cobalt BLR is a flexible meeting & co-working spaces that put [email protected]! They are not a Business Centre but a Business Shelter
Location: Church Street
Plans Starting at Rs. 6500/- Per Month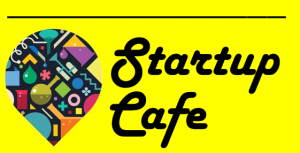 Startup Cafe is a co-working space for early/growth stage technology startups with a team size of 5-12.
Location: Koramangala
Evoma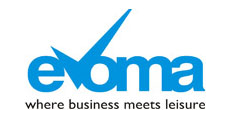 Evoma was conceptualized as a blend between a business incubation center and a business hotel and has been an industry leader for over 10 years.
Location: K R Puram, Marthahalli, Whitefield
Click here to get in touch with them!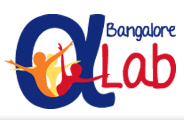 Bangalore Alpha Lab is a vibrant community of entrepreneurs coming together to interact and communicate ideas while they launch their startups at BAL Space.
Location: J P Nagar, Koramangala
Plans Starting at Rs. 6000/- Per Month

Startup Huts is an initiative by technocrats from IIM & IIT providing a complete ecosystem for your startup with comprehensive incubation solution including affordable plug & play dedicated offices and coworking space.
Location: HSR Layout
Plans Starting at Rs. 5500/- Per Month

All Kinds Of Workspaces, Whenever, Wherever You Need One. Breathing room provides meeting rooms, boardrooms and training rooms across India
Location: HSR, Koramangala, BTM, Diary Circle
Plans Starting at Rs. 5000/- Per Month

Founded in 2015 My Cute Office, based out of Mumbai, India, is an online booking portal for renting various kinds of spare commercial spaces such as desks, cabins, training rooms, conference rooms and many other for flexible durations across 17 Indian cities.
Location: All around Bangalore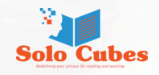 Solo Cubes provides a unique design place for co-working. It provides a comprehensive office environment for all startups and service related projects. It's private home ambiance with modern amenities gives a perfect stage for reading place.
Location: Ashok Nagar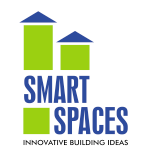 The Flexi-office Hub provides fully-fitted, plug-n-play work-habitats for start-ups, freelancers, and remote workers! We offer flexible and extensible solutions that can be tailored to suit your requirement
Location: Jayanagar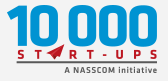 Startup Warehouse incubates startups from a diverse range of verticals. Our space is the ultimate place for entrepreneurs to learn, work, and accelerate their companies.
Location: Airport Road

NUMA brings together under one umbrella synergetic activities: coworking, start-up acceleration, community outreach and open innovation programs.
Location: Ashok Nagar
Floating Space
Floating Spaces make high standard, affordable spaces available to you just a few clicks away, for a duration you wish.
Location: Koramangala, HSR, Indiranagar, MG Road

SpaceWhiz is an online marketplace for co-working spaces and shared offices. The Platform is perfect for entrepreneurs, startups, and SMEs looking for great flexible work spaces.
Location: HSR, Domlur, Koramangala, Ganganagar, Indiranagar
PurpleYo

PurpleYo is an open-access commercial real estate platform that allows anyone to access information anytime and anywhere on each of the work spaces listed with them.
Location: All around Bangalore

Commune Coworks, premium co-working spaces in the heart of India's startup capital takes care of everyone's office needs whether they're just starting out or are the CEO of a fortune 500 company.
Location: Koramangala

Connect and start working from day 1 of operations and experience all the features with Quest Offices.
Location: MG Road

At Trinity co-working spaces, they love creating creative yet professional co-working space, and a fun and collegial work environment. Trinity co-working space is placed in the heart of the CBD with affordable prices and hence the perfect springboard for any kind of start up.
Location: Domlur
Plans Starting at Rs. 4200/- Per Month

Beginest provides an ecosystem for entrepreneurs and startups- for their ideas to take flight and become the big things of tomorrow. The diversified nature of the community & the Beginest team enables coWork, connections, communications, collaborations & much more.
Location: Indiranagar
Plans Starting at Rs. 5000/- Per Month
iXora

Whether you've got an idea for a startup or are a professional working independently, this could be the place where you do the most important work of your life.
Location: Indiranagar
Plans Starting at Rs. 6500/- Per Month

Whether working in the hot desk or team boxes, every part of the experience has been designed around your productivity and creativity. More than just a working space, a community movement to revolutionize work.
Location: Koramangla
Coming Soon To Bangalore!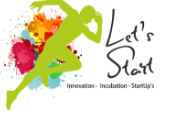 Let's START offers you an amazing co-workspace which helps bright minds nurture their idea and nourish it with top notch facilities and startup services thereby giving you the right platform to take your idea/business to the next level.
Location: J P Nagar
Plans Starting at Rs 500/- Per Hour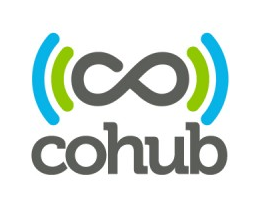 First coworking / shared office space in North Bangalore. At Cohub freelancers / Startup's come finally out of a home office or business center, meeting like-minded people and can without investing heavily utilize modern infrastructures.
Location: Sanjay Nagar

Kowrk is a platform that enables this future of work by connecting users with co-working spaces, business centers and other providers of shared offices.
Location: HSR, JP Nagar, Indiranagar, Koramangala

Incubex truly imbibes the spirit of 'just start up' for all those crazy ones who dare to dream their own dream – the nonconformists who would rather script their own story rather than being a part of somebody else's.
Location: Indiranagar, Koramangala, HSR, Sarjapur
One more? We'll give you two! Actually, take 5 more! 
Updated 13th April, 2017:
Because of all the feedback and suggestions we received, here are 5 more additions to the list!
51. Work- In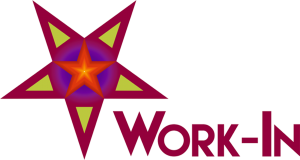 Work-In is a no-nonsense coworking space & event center that lets you focus on your work while leaving the rest to them. No hidden costs. No extras. Simply an exciting workspace in the heart of Koramangala. Fin.
Location: Koramangala
Plans Starting at Rs. 450/- Per Day

GoodWorks CoWork is not just about community and shared office spaces! The GoodWorks CoWork studio is an innovation hub for startups! So, if you want to be the next BIG thing, then the GoodWorks CoWork community is all that you need!
Location: Whitefield
Click Here To Get Started
53. QkrDesk

QkrDesk is an aggregator of Desk spaces, meeting rooms, training rooms and conference rooms across Bangalore. The venues are verified for their location. Grow your network of trusted professionals with zero commission.
Location: Find a Coworking space anywhere in Bangalore right here!

Common Desk was started with a vision of not only providing calm, inspiring environment for working but also to create an environment where people could connect and grow together.
Location: Indiranagar
Start Booking Here!

Born in 2013, Unispace Business Center is a comprehensive instant office space provider. Unispace helps you deal with the challenges of modern working and deliver customized solutions for all new and expanding businesses to stand out of the competition.
Location: Whitefield
Contact Them Here!
For more lists and posts, subscribe to our newsletter today!
Related Posts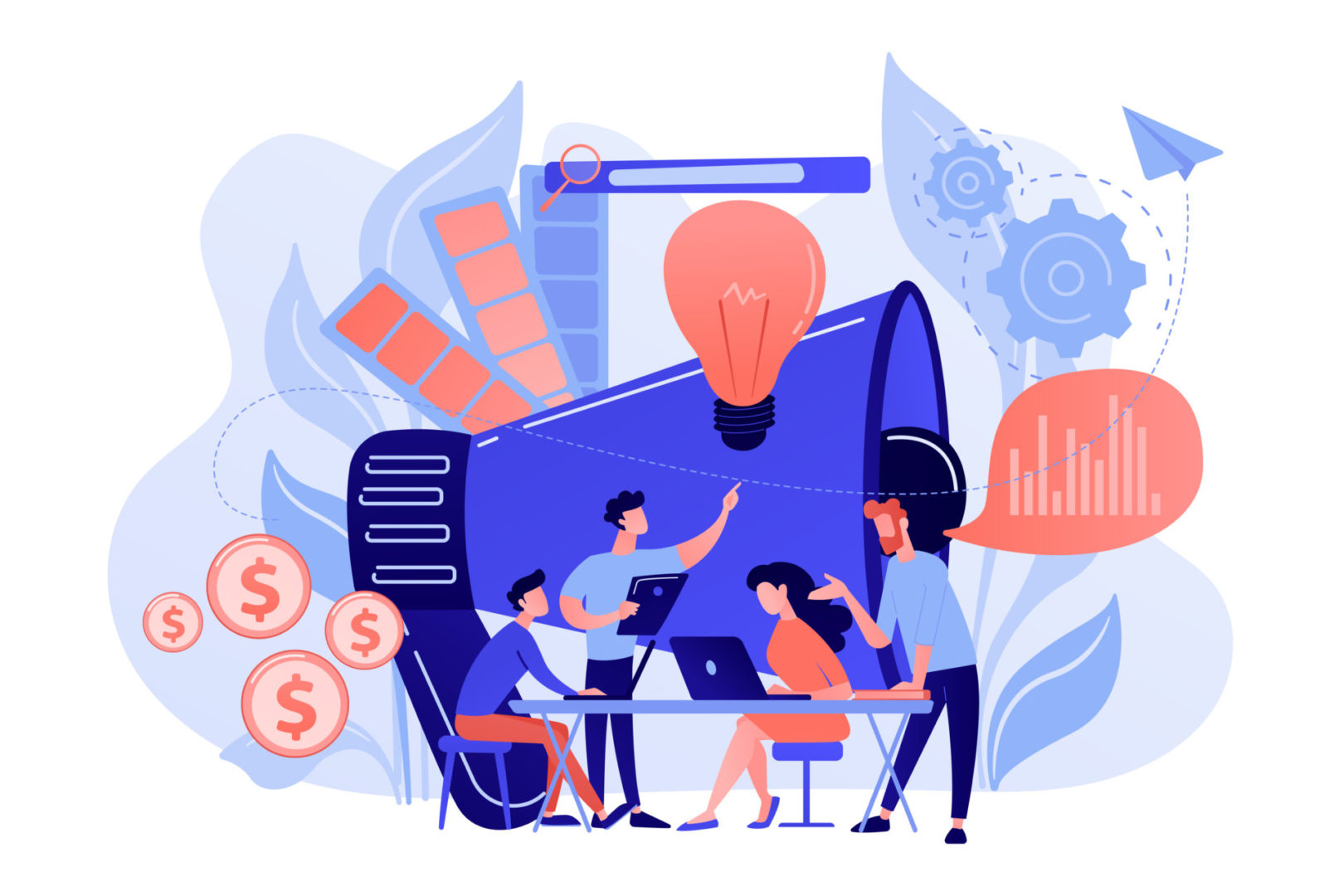 2020 Marketing Review
What a year it's been! I'm sure most of us would be glad it's almost over.  Here's my valiant attempt to summarize this eventful year. 2020 review has been unlike any other. First off, a little about what we've been up to: We launched our new website in April.  Around the same time, we started […]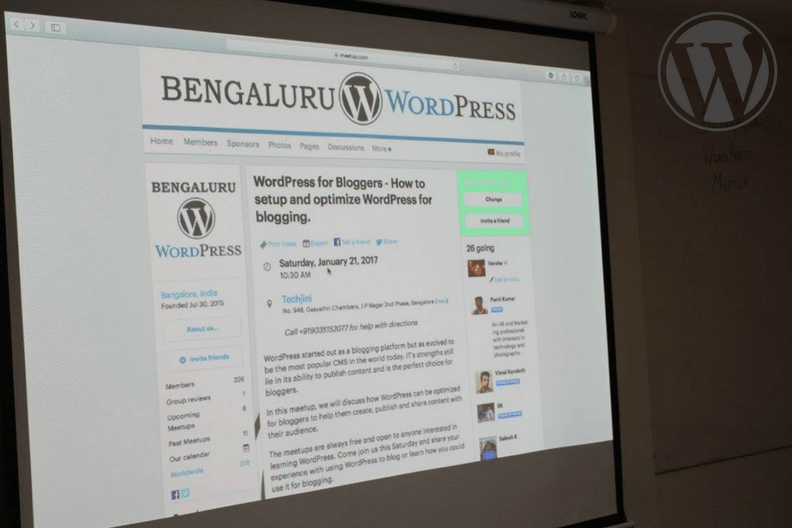 Bengaluru WordPress Meetup – January 2017
WordPress is currently the most popular Blogging Platform and has evolved, over the years, to become a trusted Content Management System (CMS). Today WordPress CMS powers 26.7% of all the Websites in the world and is by far the most used CMS with a 59.4% Market Share.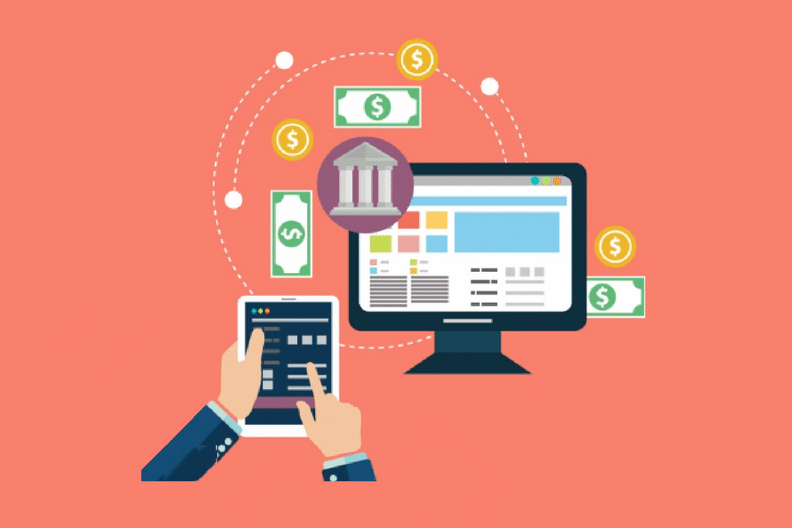 The Most Comprehensive Report On Payment Gateways In India –...
Digital payments are here with a promising potential for an increase in business for Indian merchants and consumers. And in this hour of need, we are proud to bring to you our second ebook – The Most Comprehensive Report On Payment Gateways In India – 2017.  We started out with a simple research strategy, collected […]