Mobile Content Marketing is the latest avenue for companies' marketing strategies. With so many people accessing content through their mobile devices, it makes perfect sense for digitally smart companies to reach customers with mobile content.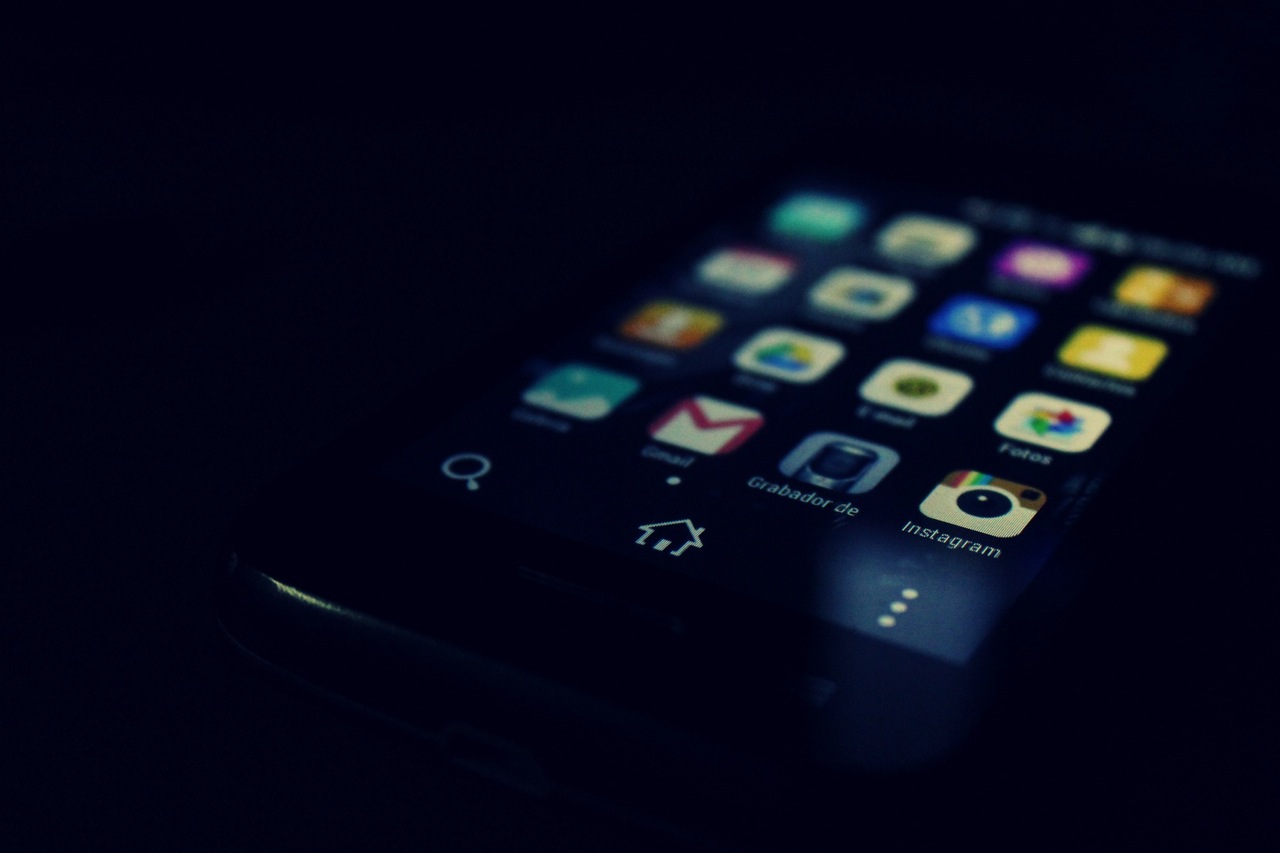 Until recently there was a clear divide in the corporates between mobiles and desktops. The survey by bigtican found there was a 37% increase every year in content creation on mobile devices. This meant more workers are using smartphones to create as well as view work emails and documents. With the increase in workload and the decrease in time people expect to e able to work on every device they own, even when they want to create content.  Also, mobile devices are accepting and expanding  the function of content creation as the next logical step.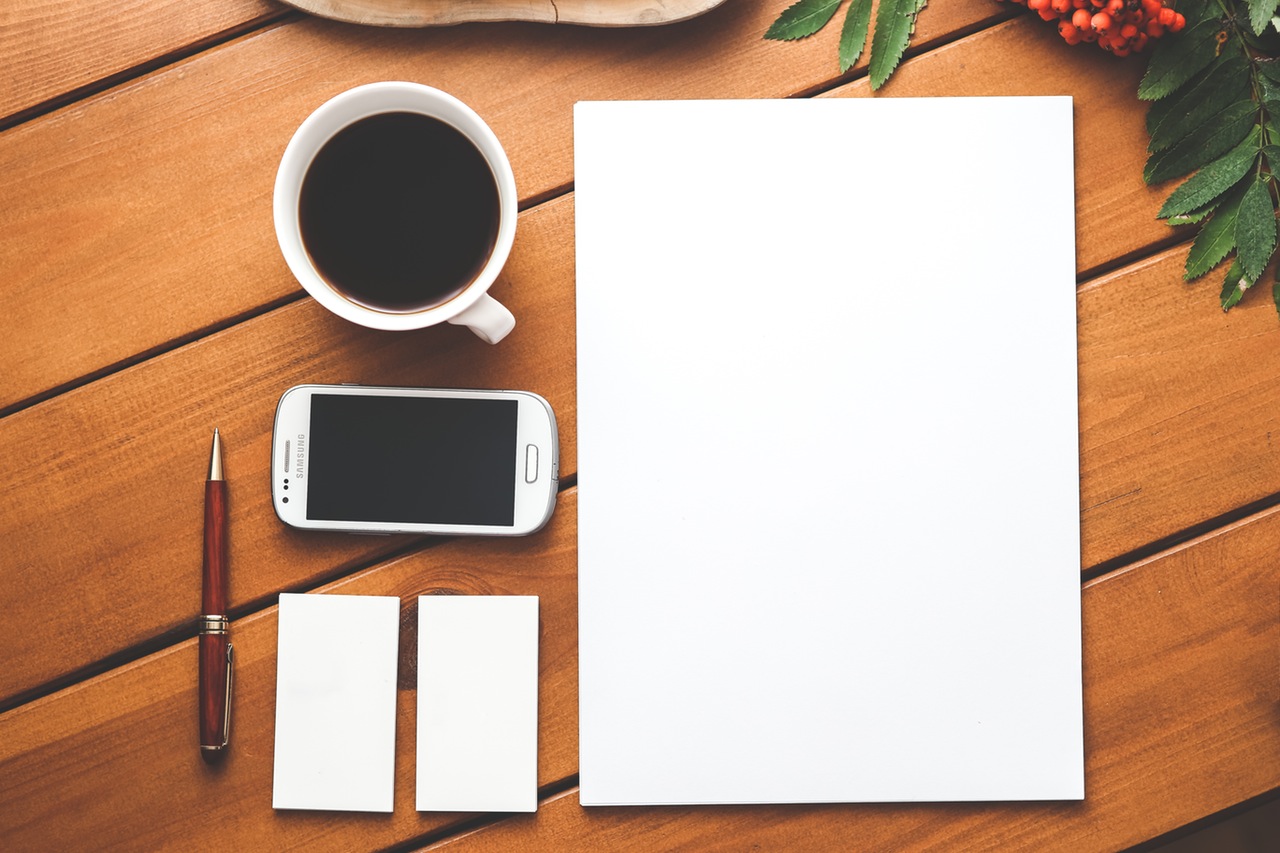 Mobile optimization is seen as an opportunity for the marketers across the globe which does not limit it to only traditional marketing. Content Marketing is gaining its popularism with the advent of newer technology and adapting to the changing trends will help you stay ahead of the curve.
Effective content strategy helps the marketers in the following ways:
Make content mobile readable

Make application/site feel like a website

Customise & create mobile-only assets

Make the work easier for the users

Keep Up with the hot trends of social networking sites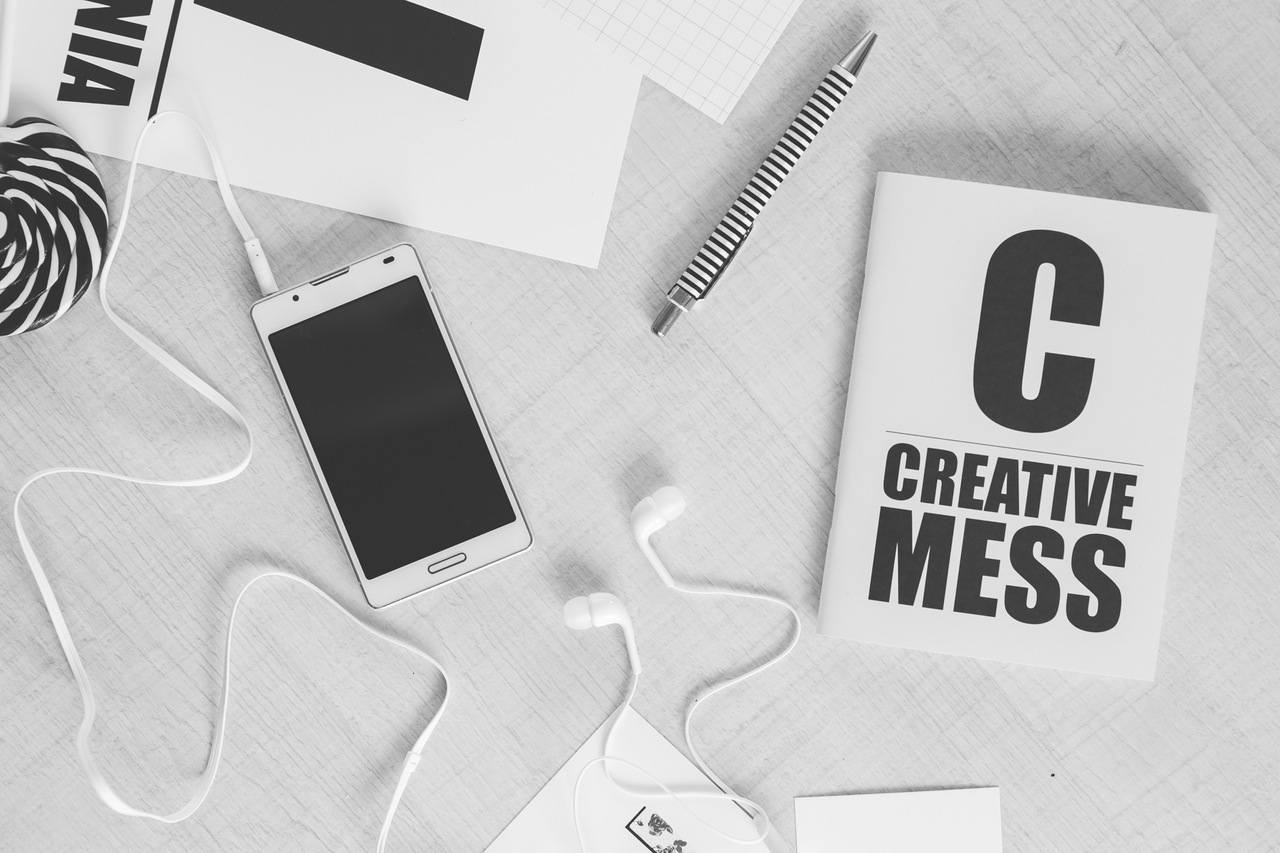 Marketing apps often deliver the same material as passive content, but they deliver it in a more engaging way. They take into account the concept of one-on-one conversations for responsive structure.
They help the marketers adopt the trial-and-error method of mobile content marketing with respect to the different models they can use. Passive content has two types- one which could be accessed by anyone on the web and another one is the gated form which is particularly for lead generation.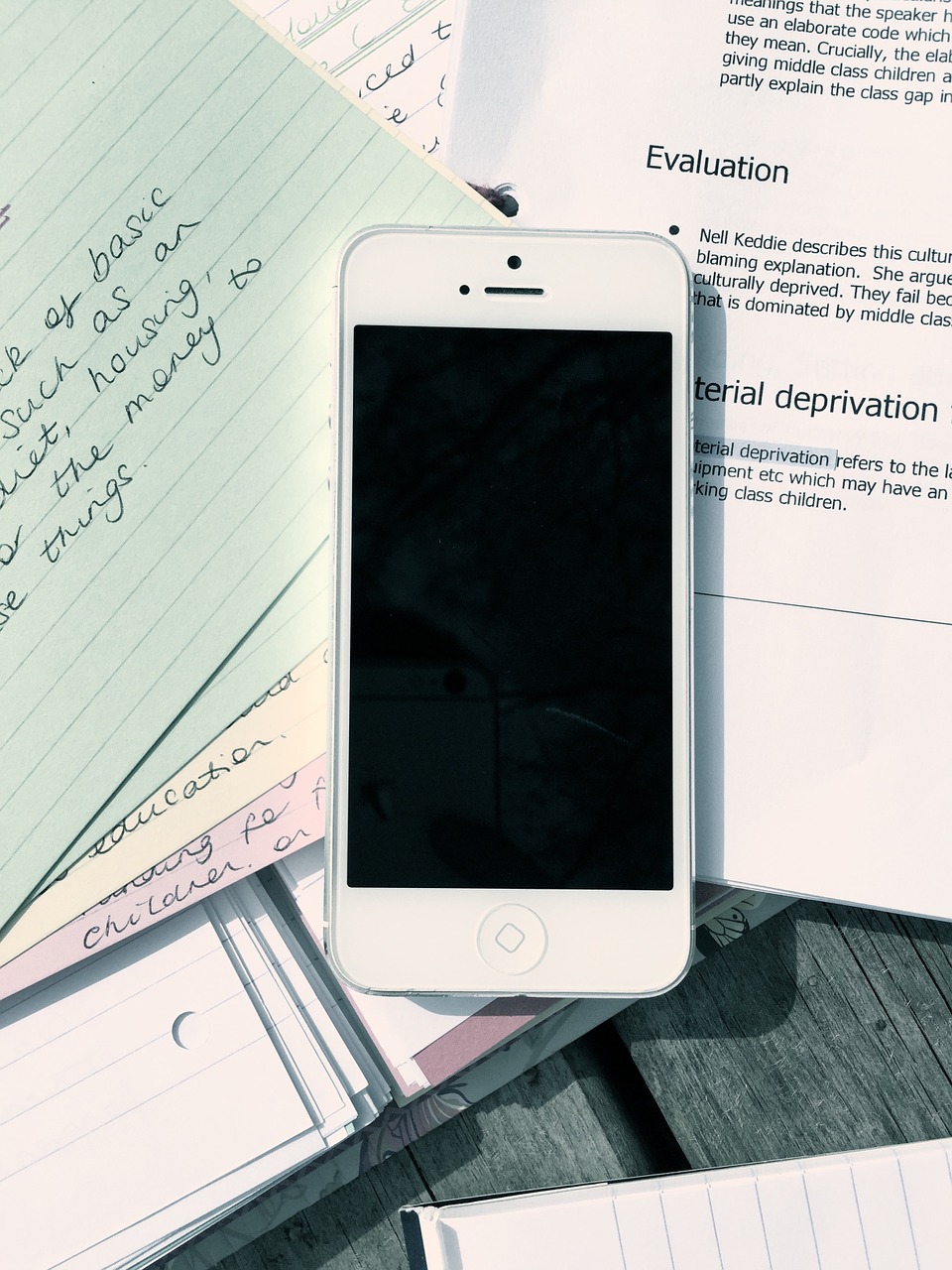 A mobile content marketing strategy or function lead can begin interacting with an app for free on the web, to get a sense of the functions of the same. With the good experience, they would like to check the extra features available on the premium update. This would help both the marketer gain profit and trust from the reader.
To get you started here is a list of 44 tools which can help you do mobile content marketing. The content could be a basic blog post to a complicated interactive visual. As with the rest, you can maximize your output by equipping your business with the right tools to tackle a myriad of mobile content creation.
Best Mobile Content Marketing Tools:
Pixlr provides you with mind blowing functions for editing options of your pictures.
2. Photogrid
Photo Grid is an app that can help you make unique graphics and make collages as well. This app allows you to import non-square shaped photos onto a square background, edit backgrounds, add borders, and add text overlays to images to create compelling calls-to-action and motivational quotes to your own images for unique and fresh visual content. Available on iPhone and Android.
3. Instagram
We love the Instagram app for its ability to turn an average looking picture into gold! The filters and photo editing tools give an edge to the picture with the boxed and branded type of picture for all your mobile content marketing needs. Available on iPhone and Android.
4. PicPlayPost 
PicPlayPost takes the next step with video collages in the time when now picture collages are a thing. This app allows you to make video collages up to ten minutes long, providing you a wide berth for what kind of platform would be suitable for you to showcase the video. On the other hand, PicPlayPost is currently limited to iOS users only.
5. Haiku Deck
Haiku Deck is the ultimate answer to your fears of creating PowerPoint presentations. You can choose from some premade "decks" or build your own. Haiku Deck not only helps you make an extremely aesthetic and pleasing presentation but also helps organize the stream of it, rendering it as an exceptionally powerful content creation tool.
6. Evernote 
What is the point of your creative process have if you can't track your records? The solution comes from Evernote. With seamless usage for a variety of media, enables you to accumulate and share your records in order to file every moment of your content creation, from your first idea to your final product.
7. Pixelmator 
Just about every content creator should have an image-editor in their toolbox, and Photoshop is often overkill. Pixelmator is Photoshop's little brother and provides sufficient functionalities for starting your digital content campaigns. Having a 30-day free trial available, why would you not give it a try?
8. Polldaddy 
Interactive surveys and quizzes can make  your content pop out to the consumer, and make them feel more involved with your message for your mobile content marketing. Check it out here!
9. Unsplash
Instead of buying tons of image packs, use Unsplash's free subscription service. It sends you 10 high-quality pictures daily which you can use  however you want, no copyrights.
10. Instaquote
When you are busy or on the go, you can simply use this application to create quotes and upload on social media websites for your followers. iPhone, iPad, iPod Touch.
11. Word Swag
One of the most favorite mobile content marketing tools for dressing up images to share through mobile phones.
12. Pinterest
For every type of content, your business makes you should have a featured image which explains the content well and is pinnable. Pinterest helps you to summarize your data into a picture and spread it across. Also, this app helps you know the market trends.
13. Over
Over is a mobile content marketing tool available for Android and IPhone and one of the most go-to apps. Over is piled with features that give you a lot of flexibility over the design.
14. A Beautiful Mess
This app is a wonderful way to increase the quality of your photos. It's filled with beautiful fonts and filters, which is great for photography challenged creative professionals in the mobile content marketing domain. Available on iOS and Android
15. Afterlight
For some people, it is a challenge to capture visually aesthetic photographs. Afterlight's scalable frames, textures, and responsive filters can be a real lifesaver for you then.  Available on iOS and Android. 
16. VSCO Cam
When it comes to taking and editing professional-looking photos, there is no better app. Period. Every piece of mobile content marketing piece usually starts with taking a photo and editing in VSCOcam. Available on iOS and Android
17. Meme Generator
With Meme Generator, you can create the funniest memes and share them with your friends via Facebook, Twitter, Instagram, WhatsApp, Messenger, Google+, E-mail, Dropbox, Drive, Snapchat
18. Quick
When I want to add text to an image on mobile the fastest and easiest way to do that for me is Quick. It's embedded with native editing function which you can access right from the edit screen in your photos app.  Available on iOS and Android.
19. Snapseed
Snapseed for when Instagram just isn't enough to brighten a poorly lit shot, or when you feel that a more nuanced approach to filters is needed, Snapseed is a perfect fit.Available on iOS and Android
20. Camera Plus
One of the most valuable tips for Instagram users is to make sure that every single photo you post is a high-quality awesome image ensuring that you attract the right market. Camera Plus is the premier app for iPhone and iPad that helps you post the best pics always with the use of handy photo improvement features.
21. Instasize
Use it to post entire images. Post full-size images, simply amazing. Available on Android and iOS.
22. Piktochart
An infographic done well can go viral very quickly. Piktochart is a go-to app when wanting to create infographics  to tell a story or share information. They have an easy editor that makes it a breeze to use. Viral Content, Eh?
23. Skitch
You can take a screenshot on some parts of your screen or the whole screen. You can add arrows, add text, draw on your image, pixelate, and add a marker or highlight some parts. It is easily synced with Evernote and mail which makes life easier.
24. Moldiv
They don't put too many ads, unlike other apps. You can adjust the frame, the background, add text and inject some cute stamps on your photo. Super easy to use! You can save it to your camera roll, other apps and you can easily share it via Instagram, Twitter, Facebook, Tumblr and Flickr.
25. Feedly
Feedly offers inspiration of great mobile content marketing ideas on a daily basis on the field. All users have to do is select the sources and sort the news by topics. Now pick up the catchiest topic and start writing.
26. Mindnote
To come up with a good idea with an appealing topic is to first find a new and innovative product. Then start the article with the issue, suggest the solution and introduce the product that can actually sort things out. MindNote is the best place to apply this method.
27. Document 5
Documents are the most capable application on your iOS device. It replaces a document viewer, pdf reader, download manager, "read it later" and a bunch of other applications as the one elegant app. Just have a look at the short list of things that Documents allows you to do. It's an app that makes your iPad and iPhone worth the price!
28. CamScanner
CamScanner helps you scan, store, sync and collaborate on various contents across smartphones, tablets and computers.Use your phone camera to scan receipts, notes, invoices, whiteboard discussions, business cards, certificates, etc.
29. Survey Monkey
Take the world's leading survey platform with you wherever you go! Send surveys and monitor your results in real time, or take surveys and help a participating charity — all on your Android phone and tablet. SurveyMonkey is trusted by more than 25 million users, including 99% of the Fortune 500.
30. Mailchimp
With just a few taps, you can manage your lists, add new subscribers, send campaign drafts, and view your reports. Create an email marketing campaign on your desktop and send it from your mobile device when your team signs off. MailChimp's mobile app makes it easy to stay on top of your email marketing no matter where you are.
31. WordPress
WordPress for Android puts the power of publishing in your hands, making it easy to create and consume content. Write, edit, and publish posts to your site, check stats, and get inspired with great posts in the Reader. What's more? It's open source.
32. Buffer App
Buffer is the easiest way to share on Twitter, Facebook, Google+, LinkedIn! Schedule your updates to post at optimal times, whether you're around or not. Build up a queue of awesome content to share with your friends and followers, and follow up on your posts with Buffer's straightforward analytics to see which posts performed best.
33. Jimdo
Now the easy, intuitive Jimdo that you love is also available for Android. Use the app to create a free website and then edit and update it from any device: mobile, tablet, or desktop. No coding or technical skills required—it's really that easy.
34. Pocket
The pocket is your place to quickly save, discover, and recommend the best, most interesting stories on the Web.The next time you find an article, video or link you want to read or watch later, just save it to Pocket.
35. Adobe Photoshop
Snap. Edit. Share. Smile. Photo magic at your fingertips. 

On-the-go photo editing was never so fun, fast, and cool. Touch your way to better-looking pictures with automatic fixes and filters. Get your pictures to pop! And after sharing, you'll be the talk of your friends
36. Typorama
Typorama lets you create amazing visuals by "automagically" transforming your text and photos into beautiful typographic designs. Just choose a background, type in your words and your creative typography is ready!
37. Snapchat
Snapchat is a fun tool which allows you to take pics, videos and make voice calls on internet charges. Also, this app is one with the least number of security issues.
38. Giphy
The world's largest library of animated GIFs, now on your mobile phone! GIPHY is the fastest, simplest way to search and share GIFs across all of your favorite social channels.
39. Paper
When inspiration happens, put it on, Paper. Paper is the best way to capture and connect your notes, photos, and sketches. Create checklists, spotlight details in photos, and sketch diagrams with unbeatable speed and ease — Paper is like a wall of sticky notes for everything that inspires you.
40. YouTube
Just tap an icon or swipe to switch between recommended videos, your subscriptions, or your account. You can also subscribe to your favorite channels, create playlists, edit, and upload videos, express yourself with comments or shares, cast a video to your TV, and more – all from inside the app.
41. Flickr
The new Flickr app – upload, access, organize, edit, and share your photos from any device, from anywhere in the world.
42. Vine
Vine is the entertainment network where the world's stories are captured, created and remixed. On Vine, there's never a dull moment. Watch incredible moments in Channels like Dance, Comedy and Sports.
43. MSQRT
Top #1 app in a dozen countries! Record video selfie animations, change the way you look and send it to friends via your favorite messengers and social networks.
44. Print Studio
The best way to print your iPhone and Instagram photos! Our delightful app delivers quality prints, photo books and more direct to your door wherever you are in the world.
45. Google Drive
Google Drive is free of charge and have all your files within reach from any smartphone, tablet or computer. All your files in Drive – like your videos, photos, and documents – are backed up safely so that you can't lose them. Easily invite others to view, edit or leave comments on any of your files or folders.
46. Box
With Box, you can easily have all your files at your fingertips, access your files online, from your desktop, and on your iPhone or iPad, share important photos, videos, notes and other documents and take notes.
47. Dropbox
Dropbox is the place for your photos, docs, videos, and other files. Files you keep in Dropbox are safely backed up and you can get to them from all your devices. It's easy to send large files to anyone, even if they don't have a Dropbox account.
48. Sheets
Create, edit, and collaborate with others on spreadsheets from your iPod, iPhone, or iPad with the free Google Sheets app.
49. Dubsmash
Dubsmash makes it easy and fun to create hilarious conversations. In just a few seconds, you can dub well-known quotes and sounds in order to produce funny videos you can then share with your friends.
50. Pocket Casts
We love podcasts, so we made a podcast player that is full featured, beautiful and easy to use. And this app allows use podcasts in the best possible manner.
Bonus
Canva is a fantastic tool for non-designers to quickly create presentations, social media images, flyers and a whole lot of other creatives using the templates and stock library available.
Hope you find these tools useful, but do let us know which mobile content marketing tools are we missing? Write in the comments box!
Subscribe to our newsletter to know more about content marketing and mobile industry.
Related Posts