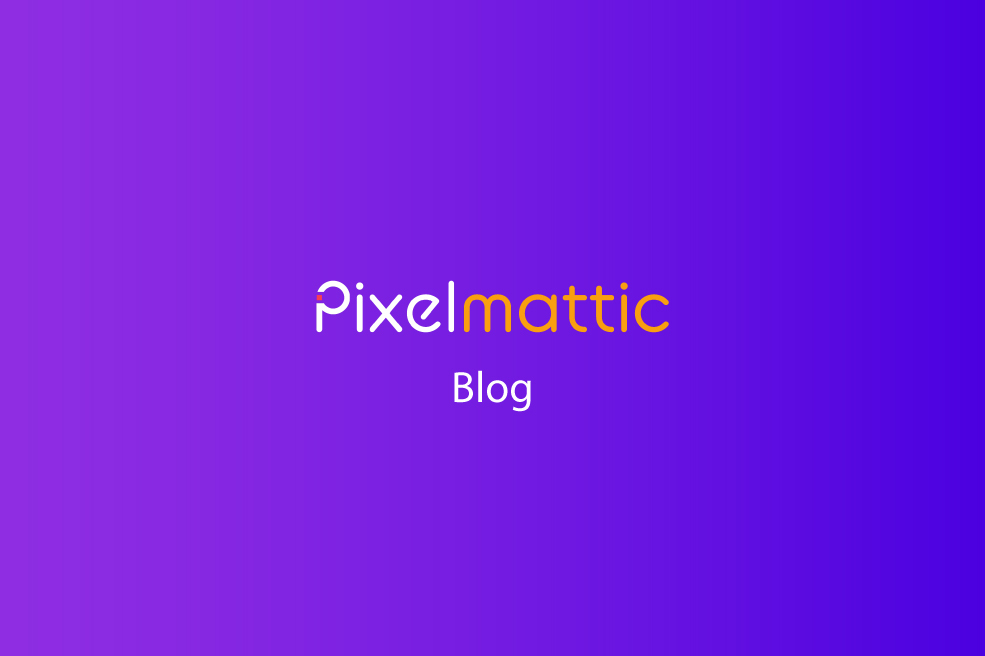 Why Do You Need A WordPress Backup Service?
Setting up an online site is much easier than maintaining it. And it could be terrifying to lose your website because some creepy hacker received access to your site and deleted it for fun. Or if your web host did something wrong. Creating a backup of your website is a critical part of maintenance. There are plenty of WordPress backup service or plugins that can create and store a back-up of your site on your web server. Gowns where it does not go right – "storing a backup on the same server". It should regularly be an off-site backup whether it is on Dropbox, Yahoo Drive, Amazon S3 or any other storage of your choice.
BlogVault is one of our favorite apps to backup, migrate, and restore WordPress websites.
Why A Backup Service And Not Simply A Plugin?
Backup plugins are good to use if you are tech savvy. And if you are comfortable handling backup and restore processes yourself. That means you have a good enough knowledge of dealing with websites. If you are not comfortable with any of these that's when a WordPress backup service like BlogVault comes to your rescue.
Website problems making you feel drained? Use our WPCruiseControl website support and maintenance services, so you can free up some valuable time!
Here's why you backup solution and how it helps you?
Easy setup and installation
Incremental and regular automatic backups
Off-site backups – stored on Dropbox or BlogVault secure servers
Test restore
Backup history – an archive of your regular backups
Migrate site – move from one to another web host with a click.
How Does BlogVault's Real-time WordPress Backup Service Work?
Real-time WordPress Backup is blogVault's latest offering. Using Real-time WordPress Backup, you can save every update to your WordPress site almost immediately. Any addition to your site in the form of a new post, comment, plugin, or theme is backed up almost immediately after.
Real-time WordPress Backup is based on the basic building block of WordPress – Hooks for achieving the goal of modifying big files without having to touch the core files. Using hooks, you can add your own code to various parts of WordPress, without modifying the original files. These hooks are triggered whenever the desired action occurs. Some examples of hooks are –
When you create a new post, run a custom code
When you generate the content for each post, add social bookmarking links to the end of the content
WordPress Backup can be a good strategy to have in place if your site is constantly updated throughout the day. With BlogVault's Real-time WordPress Backup, you can rest at peace knowing you'll never have to worry about losing any data, ever.
Is BlogValut only about backup?
Is BlogValut only about backup?
History
The BlogVault plugin maintains a record of all recent backups. In case a user wants to revert back to a specific backup is taken on some earlier date, he can easily do so with the help of the history feature. This feature also keeps track of some additional information like the number of posts, pages, and plugins present on the website.
Test-Restore
In case you want to authenticate the content of the website before it goes live, try the Test-Restore feature offered by BlogVault. It lets you validate a temporarily restored backup version before going live with it.
Auto-Restore
If God forbid, your website crashes, the Auto-Restore feature of BlogVault automatically restores a specific backup version of your site.
Backup Now
Let's say that you've incorporated certain major changes in your website and are eager to backup your website; you don't want to wait for the scheduled backup process. In such a case, all you need to do is hit the 'Backup Now' button and force start the backup process as and when your changes are made.
Download Backup
The Download Backup option allows you to download a copy of your website backup and store it on either your hard drive or any other storage device. This option ensures an added security to your website backup.
Pricing Details
BlogVault offers several plans to choose from; you can select one that best suits your needs and requirements. Take a look below at the various pricing options available: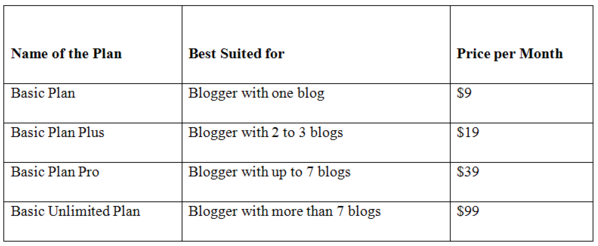 You can choose an appropriate plan from among those mentioned above, which, frankly, are available at very affordable prices.
Today, as blogging has become a source of living to many, BlogVault is the need of the hour. It offers security in the form of backup at a reasonable price. BlogVault also does not require any kind of technical knowledge. BlogVault offers a technical knowledge proof, easy-to-understand and user-friendly dashboard, which takes care of the efforts put in by the blogger.
Although using BlogVault is not rocket science, a user might still get stuck sometimes between a rock and a hard place while using its features. The USP of BlogVault is the fact that its restoration process is completely automated and does not require a person gazing at the screen every time it generates a backup. Overall, BlogVault is a simple-to-use, highly secure and cost-effective WordPress backup service that you can use for your website.
Cons?
Not many to be honest. But we think the user interface for the admin dashboard can be better. The other issue we run into when working with multiple hosting companies is that some of them block plugins. And Blogvault, as a result, fails to work in those cases, but this is certainly a minority. But still is considered one of the best WordPress backup service provider.
Interview with Akshat Choudhary- Founder, Blogvault
What made you create blogvault?
The founder of StackOverflow has a very famous blog called CodingHorror. He had lost his blog to a server crash a few years back. At that time, I thought that if someone as technical as Jeff Atwood can lose his site, then there might be a need for a service which protects websites. That is when I started BlogVault.
How is blogvault different from other backup solutions?
Our backups "always work". This simple but critical factor differentiates us from our competitors which are known to fail way too often for the comfort for website owners. We have many other unique features such as our powerful History page which helps you decide the version to restore back from. Also, our test-restore feature which lets you test your backups is unique and super useful to our customers.
How many people use blogvault today?
We have over 2500 paying customers.
Are there any new features planned in the future?
We have many exciting new features in the pipeline. We have a brand new dashboard to make the customer experience even better coming very soon. Also, we will soon be adding the ability to create staging sites on our servers. This will let you create a staging site to easily and safely test changes such as updating WordPress or installing plugins.
What is your advice to people running WordPress websites when it comes to security?
Beyond keeping WordPress/plugins/themes up-to-date, on the BlogVault Dashboard, we let you apply some of the best precautionary security measures. These are not typical ones seen in other plugins. Finally, we are coming up with something which will change WordPress security forever. It is not yet public, but we are super thrilled about this.
Disclaimer: Blogvault is one of our trusted partners that help us provide great WordPress backup support to our retainer clients.
[accordion]
[accordion_item title="Need help getting Blogvault on WordPress?"]
Error: Contact form not found.
[/accordion_item]
[/accordion]