As one of the world's most high-profile open source software projects, WordPress has been a natural target for ongoing security exploits ever since it arrived on the scene. WordPress is used by 58.5% of all the websites whose content management system we know. This is 27.0% of all websites. Being in the limelight makes WordPress maintenance and site updation a very important aspect for any WordPress website.
Your website is fundamental to the success of your overall marketing strategy; it cannot be launched and then ignored. It will often be the first impression a potential new client has of your business since people often research a company's website and social media sites before taking further action.
So, it is a must to keep your WordPress install up to date. And take a look at those plugins as well! They need to be updated and checked regularly to make sure they cooperate with the WordPress core updates. And to do this for you, WP agencies, like us, bring to you what we like to call, Retainer Plans.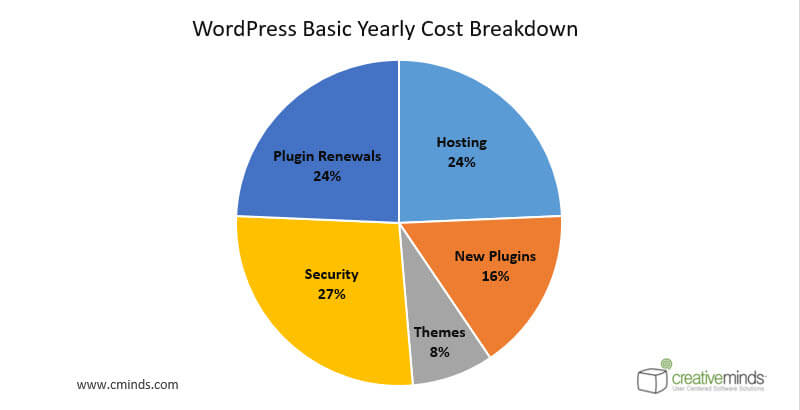 Need For WordPress Maintenance:
There are a huge number of WordPress website owners out there who don't know how to properly maintain their site. Whether it is due to ignorance or simply a lack of knowledge, they do not have the know-how or the inclination to keep their site up to date. A natural need for WordPress maintenance services has grown out of user neglect.
Like all websites, developing a WordPress site is a process. It doesn't end after you register a domain name and pick your first theme. There will be things that need tweaking and maintenance.
Having a monthly retainer is like having your own in-house web management team in a single click. They help you manage growth so that your website's ready to adapt to whatever's coming next. It's a tried and tested concept and a great way of keeping ahead of your competitors and building additional functionality into your website or digital assets.
WordPress maintenance providers are your ultimate solution.
WordPress Maintenance Providers Plans and Features
Customers who might be interested WordPress maintenance plans are people who might not be as technically inclined who want to gain the benefits of using WordPress as a platform for their site without having to worry about constantly updating plugins because of security concerns, need peace of mind of having someone look after site backups and monitoring for downtime and so on.
WordPress maintenance providers work on 'PLANS'. Each plan usually consists of a list of services and a specific rate (charged monthly or annually). Plans vary with prices depending on the companies and the services they offer.
Some of the basic security checks and updation activities provided by WordPress maintenance provides include:
Upgrading WordPress Core, Plugins & Themes
Server and Uptime Monitoring
Versioning of code and Backups
Content Updates and SEO Analysis
Conversion and Performance Optimization and Evaluation and much more
Keeping all these things in mind we decided to bring to you the list of top 15  WordPress maintenance providers and what they have to offer!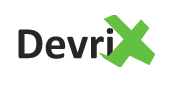 DevriX builds custom and reliable digital solutions on top of WordPress and enhances them in the long run. They focus on quality and solve complex technical and business problems. If you are tired of quick patches and unreliable consultants, they are the right match for you.

Valet is a distributed team from diverse backgrounds. They build quality and create with authenticity. When it come to concepts, the end user is always right. They've spent years honing their craft. Their valets are artisans, industry leaders, public speakers & support the WordPress community.


WP Curve is a popular maintenance and support option that has quite a big team, with 39 staff members in eight countries. The agency markets itself as being available 24/7 for unlimited 30-minute "small" jobs, such as fixing hacks, boosting your brand and conversion, performance optimization, traffic growth and SEO, and reducing bounce rate.


Harness Media is based in beautiful Salem, Oregon, USA, serving clients all over the world. They build websites of varying levels of complexity, from standard informational business websites to e-commerce solutions to custom projects with hand-coded functionality. Harness Media has been providing high-quality online development services since 1986.


Founded in 2012, Maintainn provides professional WordPress support and maintenance services. Our knowledgeable team are active members of the WordPress community who have multiple plugins listed in the WordPress repository, have contributed to WordPress core and organize/speak at many WordCamp conferences worldwide.


WP Maintainer is a professional maintenance and support service for WordPress websites. The service includes all core updates, all in-application theme and plugin updates, regularly scheduled backups, Sucuri security monitoring and malware cleanup, and a free hour of professional WordPress support performed by quality WordPress developers.


Mangrove Web Development is a team of location-independent developers and designers. Founded by an avid traveler, they're sprinkled around the globe just like the mangrove trees that inspire their name. From San Francisco to Europe to New Zealand, they work together and remotely, building custom websites for organizations that make an impact.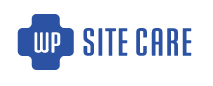 In 2012, WP Site Care noticed a pattern: Past web clients were constantly coming back to them, needing help with best practices like site updates, security, and other support requests. They figured out how to provide these important services at a price pro bloggers and small businesses could afford, and WP Site Care was born.


The WP Butler takes the stress out of managing your WordPress site by doing all of the hard work for you. Fiddling with backups, updates, maintenance and security is a thing of the past. The WP Butler has been working with WordPress for a long time and that knowledge is invaluable. If you ever need advice on choosing the right plugin or how best to do something, just ask them.


Wurdey is a managed WordPress maintenance platform which automates WordPress updates, security, backups, performance optimization and more. Wurdey takes care of all website maintenance and administration for you, at all hours of the day and night. Their staff pro-actively fixes problems before you even know they've happened.


WP Radius is a WordPress Support & Maintenance service. As a business owner, your time should be spent running your business, not trying to keep your website up and running. They take care of every aspect of your website so you can do what you do best.

What started as the brainchild of visionary entrepreneur Valentin Miculit, at the crossroads of client frustrations and overlooked opportunities, further developed into a full featured WordPress maintenance service. They are strong supporters of WordPress and believe it has abundantly proven its dominance in the blog and website design industry.


With WP Minder, all the technical things are handled for you. That includes frequent off-site backups so that if your site gets hacked, it can be recovered quickly and easily. It includes keeping WordPress and plugins up to date. It includes security audits to improve site safety and reduce the chances of being hacked in the first place.


WP Tweaks empowers people, allowing them to improve their websites without having to worry about WordPress. Gain peace of mind with their WordPress maintenance, support, and tweak service. They also backup your website and store everything offsite as standard, so if the worst happens they can get you back online straight away.


FixMyWp's WordPress maintenance plans are ideal for those who want to get away from their site-related everyday tasks and focus on growing their business. Both of their WordPress Maintenance Services offer Page Speed Optimization Report on Signup, off-site cloud backups, and 24/7 email support.
Take a look at our Retainer Maintenance Plans. For more information related to websites and maintenance, Read our Blog Today!