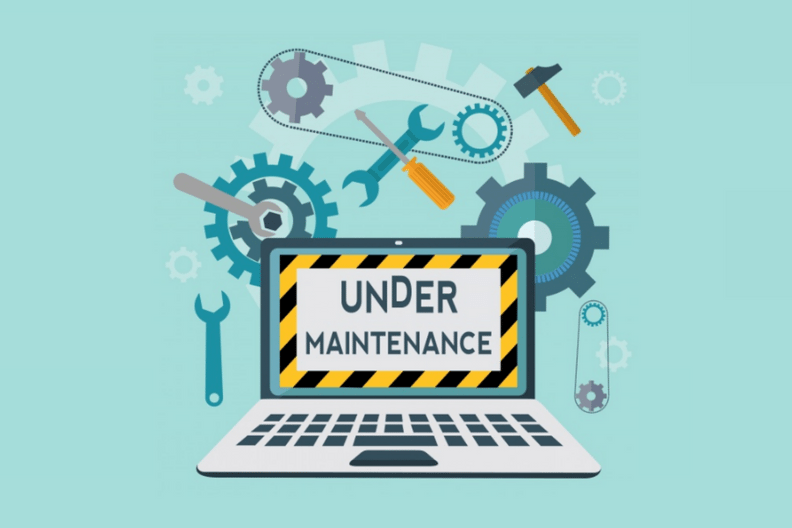 The most important step in establishing a website for your business is to select a good vendor to develop your website. Once you have found a suitable vendor, there are several nitty gritties to take care of. If you are having trouble with vendor selection, you may refer to our blog post about the same.
Finding A Perfect Website Development Vendor – Checklist

What you should do post vendor selection:
Soon after vendor selection, ensure that you complete the following formalities:
1.) Sign the Non-Disclosure Agreement:
Soon after vendor selection, the first step is to sign a Non-Disclosure agreement.
A Non-Disclosure Agreement (NDA) is a legal contract between two or more parties which outlines confidential information that the parties wish to share with one another for certain purposes, but wish to restrict access to or by third parties. The parties signing the NDA agree on terms to ensure that no breach of confidentiality occurs. Disclosing the confidential information to third parties after signing the NDA is an offence punishable by law.
Types of NDA's :
One-way and two-way NDAs
A one-way NDA is used when only one business is shares information and the other agrees to keep it confidential.
A two-way or mutual NDA is used when both businesses share confidential information with each other and both ensure not to disclose the information/trade secrets.
Precedent confidentiality agreement
A precedent confidentiality agreement is used during mergers and acquisitions. If a company wants to buy your business, it will want to look at your books and assets. In case the prospective buyer pulls out of the deal, the NDA can provide protection for your confidential information and trade secrets.
NDAs for employees
In this case, employees are under an implied duty not to use trade secrets in a manner that can be detrimental your business.
2.) Agree on Mode of Engagement and Financial Terms:
Now that the Non-Disclosure Agreement has been signed, the next step is to agree upon the mode of communication and financial terms between you and your vendor. Decide who will be your main point of contact and what channel of communication will you be using phone, email or one to one meetings. List down the financial terms and conditions such as mode of payment, payment channel, payment schedule and other such monetary considerations.
Be cautious about financial/transaction risks and know how to prevent them.
3.) Sign the Contract:
Once the NDA is signed and the financial terms and mode of engagement are agreed upon, the next stage is to sign the contract. A contract is a voluntary arrangement between two or more parties in this case between you and your vendor, that is enforceable by law as a binding legal agreement.
Before signing, ensure that you have fully read the terms and conditions specified in the contract and that you agree to abide by the same. To get an idea about the general contents of a contract, you could consider downloading a sample contract template from here

4.) Work with vendor to create a detailed requirements document that clearly defines scope of the project:
At this stage, get in touch with your vendor and draft a document that enlists your requirements in detail and clearly defines the scope and purpose of the project. Address areas such as who is your target audience, what will be the theme of your website, what kind of landing page do you want to create, etc. A vendor who knows exactly what you want will be able to help you develop your website without hassles.
Thus, be very sure about what you want and communicate it effectively to your vendor to avoid mishaps.
5.) Establish rules of communication and roles/responsibilities within the team:

The next step is to allocate roles and responsibilities for communication within the team. Establish different points of communication to ensure smooth flow of information between your company and your vendor. Divide the roles as you see fit to foster a good working relationship with your vendor.
Address the following communication-related questions:
Who will be your primary point of contact for your project?

What is the preferred mode of communication –  one-to-one meetings, via phone or email?

How often will the firm provide you with status updates?

Has the firm ever faced difficulty in communicating with their previous clients?
Conclusion:
In a nutshell, once you select a vendor to develop your website, take care of the aforementioned formalities and you are good to go. Remember, effective communication and clearing all misconceptions beforehand will go a long way in developing a rapport with your vendor and will, in turn, ease the process of website development for both parties.
Like what you read? Get access to best and latest information on strategy, digital and social media
We take spam seriously, so you'll receive only the best content in your email