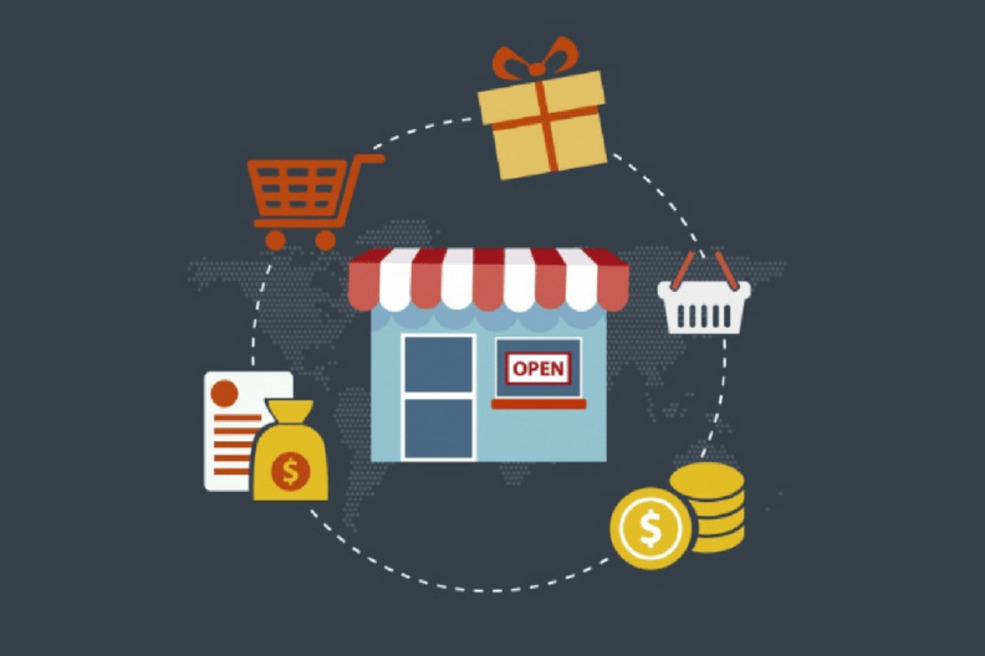 The e-commerce industry changed the way Indians shopped forever. A decade ago, people in non-urban areas did not have access to most of the products available in cities. Apart from benefiting customers, e-commerce has also opened so many opportunities for small businesses.
The most interesting statistics about e-commerce in India
Top 6 Indian e-commerce websites
1. Flipkart – Flipkart raised $3.6 billion at a post-money valuation of $37.6 billion. The Indian e-commerce giant is widely expected to list in the public markets early next year.

Founded In: 2007
Founded By: Sachin Bansal & Binny Bansal
Headquarters: Bangalore, Karnataka, India

The first sale was the book 'Leaving Microsoft To Change The World' to a customer from Hyderabad. Flipkart now employs about 40,000 people. The site allows payment methods such as cash on delivery, credit or debit card transactions, net banking, e-gift vouchers, and card swipe.
2. Amazon India – Worth $70.7 Billion

Founded in: 2013
Founded By: Jeff Bezos
Headquarters: Seattle, Washington, USA
Amazon has reinvented its ecosystem from product to delivery to address its challenges in conducting an e-commerce enterprise in India. In March 2021, Amazon acquired Bengaluru-based retail tech start-up Perpule for around Rs. 107.6 crore (US$ 14.5 million).
3. SnapDeal – According to news reports, Snapdeal is eyeing an initial public offering to raise $350-400 million and is looking for a valuation of $2-2.5 billion.


Founded in: 2010
Founded By: Kunal Bahl
Headquarters: New Delhi, India
Snapdeal was started on 4 February 2010 as a daily deals platform but expanded in September 2011 to become an online marketplace. Snapdeal changed its business model in mid-2021 and has decided to focus on "value shoppers". The company decided to no longer sell high-end brands.
4. Paytm – Valued at US$ 16 Billion, Paytm has grown to be one of the country's most valued unicorns.


Founded in: 2010
Founded By: Vijay Shekhar Sharma
Headquarters: Noida, UP, India
Paytm was launched in 2010 and is owned by One97 Communications. The firm started by offering mobile recharging, adding bill payment and e-commerce in India. In 2015, it further added booking bus travel. Paytm also launched movie ticket booking by partnering with Cinépolis in the year 2016. In 2015 Paytm received a license from the Reserve Bank of India for starting one of India's first payments banks. Paytm continues to diversify its portfolio and has been steadily growing.
5. Myntra -The company saw revenues of INR 4,262 Cr in FY20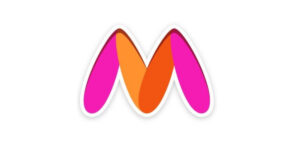 Founded in: 2007
Founders: Mukesh Bansal
Vineet Saxena
Ashutosh Lawania
Headquarters: Bangalore
Currently the most prominent fashion e-commerce platform in the country, Myntra has seen an interesting roadmap. Flipkart first acquired it in 2014. Over the years, it moved from a B2B platform and became the ultimate fashion destination today. In 2016, it bought over its closest rival, Jabong. Much like other e-commerce platforms, Myntra has also leveraged digital marketing to build its brand. A talent show called "Myntra Fashion Superstar" was launched on an app in 2019.
6. Nykaa – A unicorn startup was valued at INR 85 billion as of 2020.

Founded in: 2012
Founders: Falguni Nayar
Headquarters: Mumbai
Nykaa is the country's biggest e-commerce website for beauty and wellness. It was the first of its kind in the country and is responsible for bringing several international beauty brands to India. With over 2000 employees, the company has grown rapidly and increased its offerings to fashion as well. Despite some controversies around fake products on the website, Nykaa continues to be immensely popular.
Top 5 e-commerce trends in 2021
Preference for online shopping in a post-pandemic world
The 2020 pandemic was both a boon and a bane for e-commerce. After some initial challenges, the pandemic has boosted online shopping habits. People who earlier preferred to shop at physical stores have moved to online shopping. This is mainly because of COVID related safety reasons. Even the government has been encouraging the public to skip visiting shops and move to online shopping.
For instance, Flipkart saw new users grow by almost 50% soon after the lockdown. While tier three and beyond saw the highest growth of 65% during the 'Unlock 2020'.
Several 'brick and mortar' stores have moved to an online-only presence
Multiple lockdowns forced several brands to close their physical stores and have only an online presence. Even stores that didn't have an e-commerce option began to get on board rapidly. This resulted from brands realising the pandemic is here to stay for a long time and will impact shopping habits. Muji and Forever 21 are some of the stores that moved to an online-only presence in India.
Drone delivery of products
While drone delivery has been much spoken about in India for quite some time, it has not picked up. However, in 2021 Swiggy has become one of the first brands to get permission for drone food delivery. Whether drone deliveries can function smoothly in Indian conditions is yet to be seen. However, this will encourage more e-commerce brands to try it out.
E-commerce giants diversifying offerings
The recent past saw Flipkart and Amazon offering groceries offering stiff competition for brands like Big Basket and Grofers. This trend of diversification has become common across major e-commerce platforms. Fashion brands like Myntra and Ajio now offer personal products and home decor as well. This would have been hard to imagine a few years ago, but it's a fast catching up trend.
Government policies to increase opportunities for e-commerce platforms
The department of industry promotion and internal trade (DPIIT) has created an onboarding process for retailers on e-commerce platforms. The aim of this is to offer better protocols for cataloguing, vendor discovery etc. The department is leveraging the Open Network for Digital Commerce (ONDC) to provide equal opportunities for all players. Better systems will not only help the sellers but the buyers as well.
Evolution of small stores
One of the most significant changes in the e-commerce scene in India surprisingly came from small stores. Indian buyers have always favoured "kirana" or mom and pop stores. Especially in tier two cities and beyond. With the pandemic, several of these small stores were forced to look at the e-commerce route. Some stores looked at creating simple websites or used WhatsApp businesses. In the bigger cities, many of them got on board platforms like Dunzo. This digital evolution of smaller stores is expected to achieve $1.5 trillion by CY2030.
Top challenges faced by e-commerce in India
Pandemic induced lockdowns
The lockdowns imposed to control the pandemic was the biggest challenge faced by the e-commerce industry in India. Supply chains were hit, and delivery became problematic with constantly changing regulations. As a result, several small businesses had to shut shop. Though companies are now learning to deal with the new normal, several small businesses struggle to stay afloat.
In 2020 Paytm, one of India's biggest payment gateways got hacked. As a result, several users logged out and stopped using the app. This became a problem for several e-commerce businesses utilizing the gateway. Both businesses and buyers misuse even bigger payment gateways like Google Pay. As a result, there is still a general perception that digital payments are not safe in India. Many buyers still prefer cash on delivery, which is not an option all e-commerce businesses can offer.
Try Razorpay for secure payments.

Poor legal support for both vendors and customers
The boom of e-commerce in India has also seen a rise in problems for both vendors and buyers. Fake orders, non-delivery of products, misrepresentation of products, cyber crimes etc. are some examples. Legal support is still an expensive affair for both the average Indian buyer and business. As a result, there isn't much support to get it rectified in the event of such incidents.
Privacy concerns about information collected on e-commerce website
Most e-commerce websites deploy cookies to collect insights. Many users have apprehension about what information is collected. As a result, several online shoppers choose to log out of their accounts or browse incognito. This results in fewer insights for the e-commerce vendor.
With Apple and Google Chrome looking to limit cookie collection, e-commerce faces a challenge. One of the most significant marketing tactics employed by e-commerce companies has been retargeting. With these new limitations, retargeting will be more challenging and maybe even impossible in some cases. E-commerce companies will need to look at new and non-intrusive ways to push sales.
Limitations on supporting multiple languages
With e-commerce booming in non-urban areas, brands will need to take into consideration language barriers. English is not the primary language for most non-urban customers. In a country like India, where there are multiple languages, this is an issue. Offering translation and multilingual options on an e-commerce platform is not impossible. But it is expensive for the average business owner.
Some of the best WordPress e-commerce themes 2021
If you are looking to set up your e-commerce business website, here are the top WordPress Themes: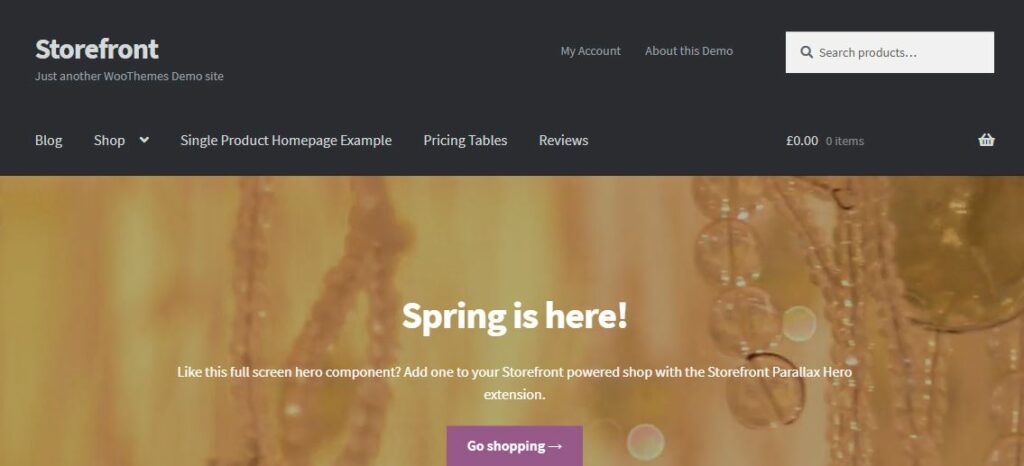 This is one of the most popular WordPress themes for a reason. The theme offers extremely smooth integration and is relatively user friendly. As a result, it is ideal even for users with limited technical knowledge. Its key highlight is its relatively simple-looking design. The basic design makes it extremely light and easy to work with.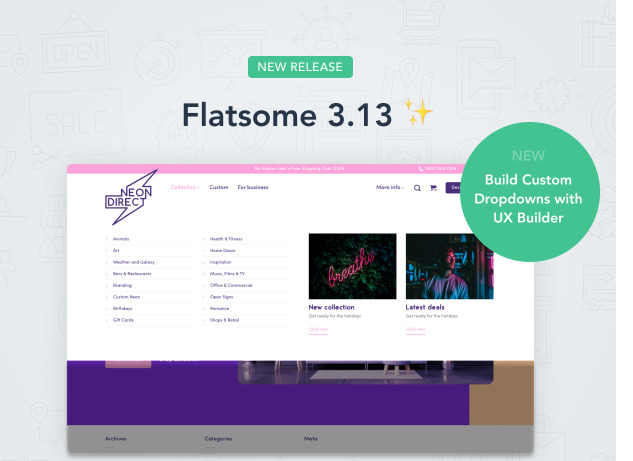 This theme has consistently been one of the top WordPress themes for e-commerce. Flatsome's live page builder is one of its key features. This allows users to edit individual elements and instantly review results on the website. Flatsome also has a studio feature which is an extensive library of resources. From layout templates to images, there are tons of resources for every type of business.
If you are looking for a minimal WordPress theme, Metro is the one for you. It comes with a range of simple pre-designed home page layouts. Even though the designs are simple, their functions are still powerful. The best part is Metro does half the work for you by offering templates even for other pages. Metro is also popular for its mobile compatibility functionality, a critical aspect for any e-commerce business.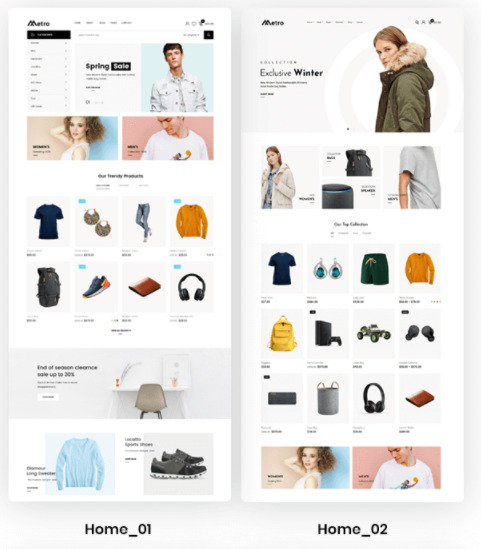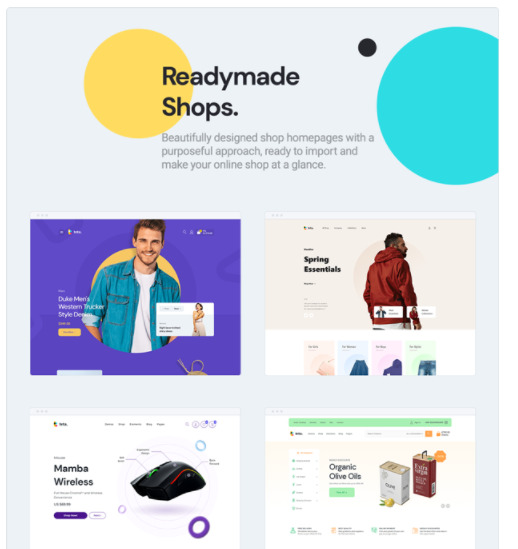 Teta is another popular option that is fully compatible with WooCommerce and Elementor. It allows users to set up shop in a significantly short period. The theme also supports multi-vendor plugins and has translation options. Both of which are useful for Indian e-commerce websites. Teta also has a Child theme option for advanced customization needs.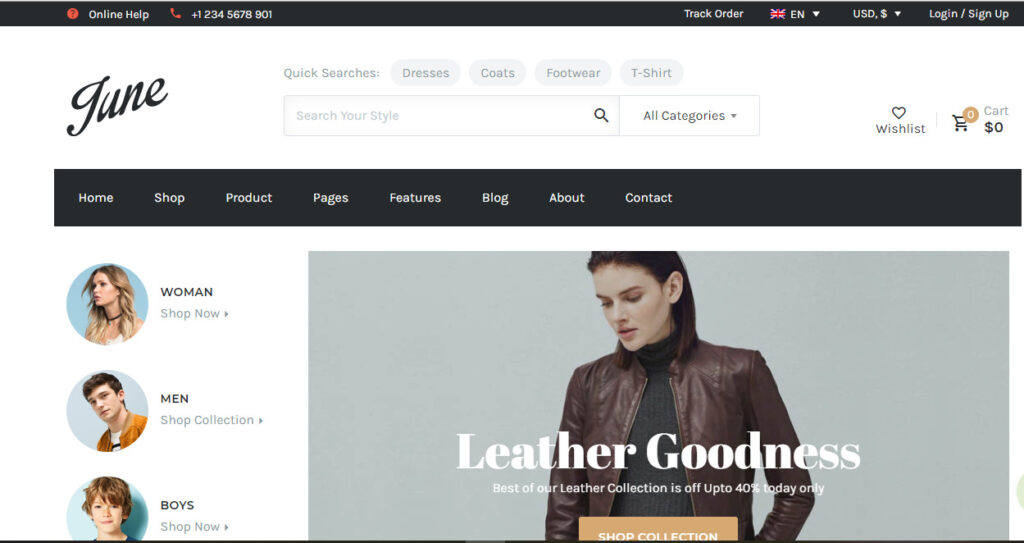 June is a theme built on research and is known for its intuitiveness. One of its key features is the best practices it offers for users. This includes insights from 50+ top e-commerce platforms of different sizes. Making it a great choice no matter what the size of your business is.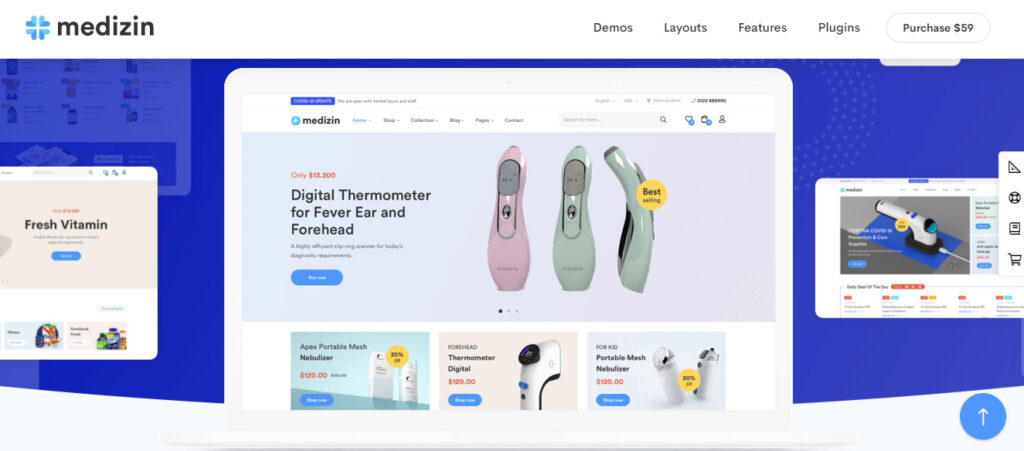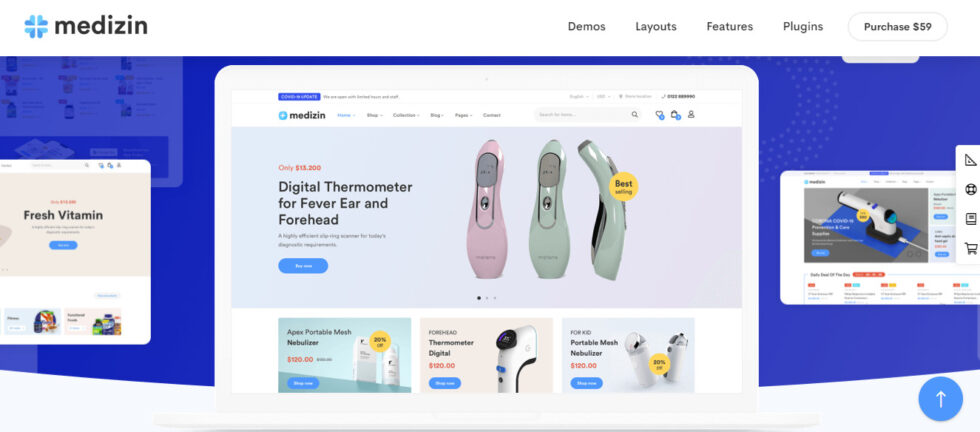 This WordPress theme is specially designed for the medical industry. If you sell medicines or medical equipment, this is a great option. Several plugins like Elementor and Mailchimp come as a bundle with Medizin. The theme is popular among users for its seamless integration.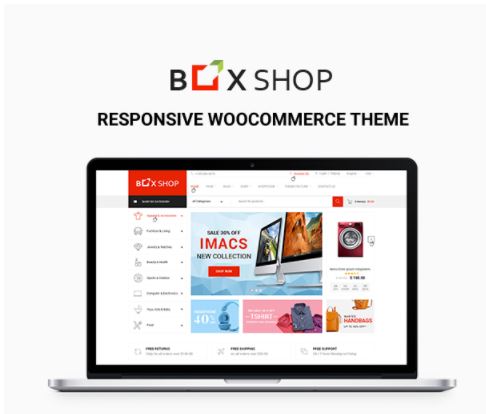 This theme is popular with online supermarkets but it is also suitable for a variety of businesses. Boxshop boasts powerful features such as its Amazing Slider Revolution, unlimited sidebars, and more than eight homepage options. It is also compatible with WooCommerce and WPBakery.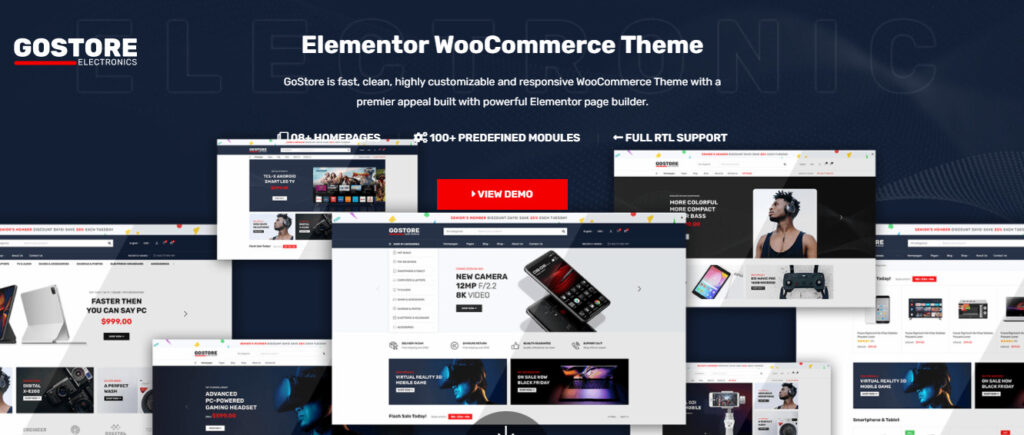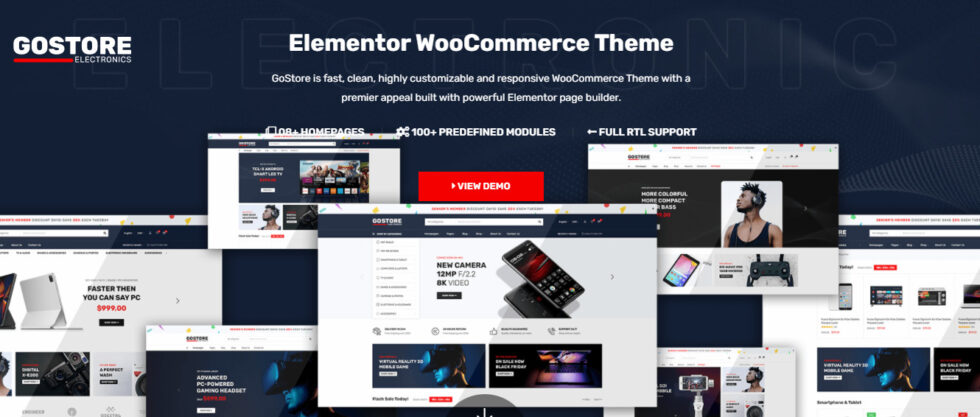 The GoStore theme is similar to Boxshop in many ways. This 100% fully responsive theme comes with Elementor support. GoStore also has several pre-developed homepage layouts and powerful theme options panel With Redux framework.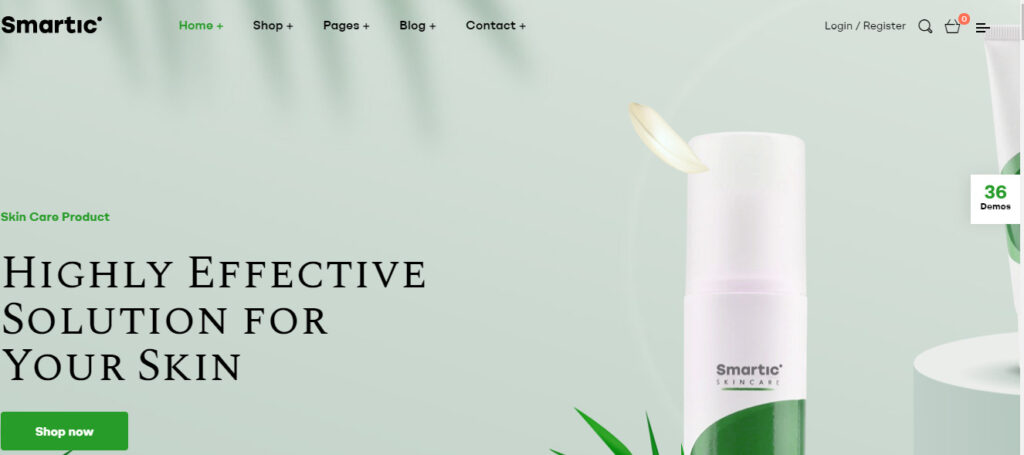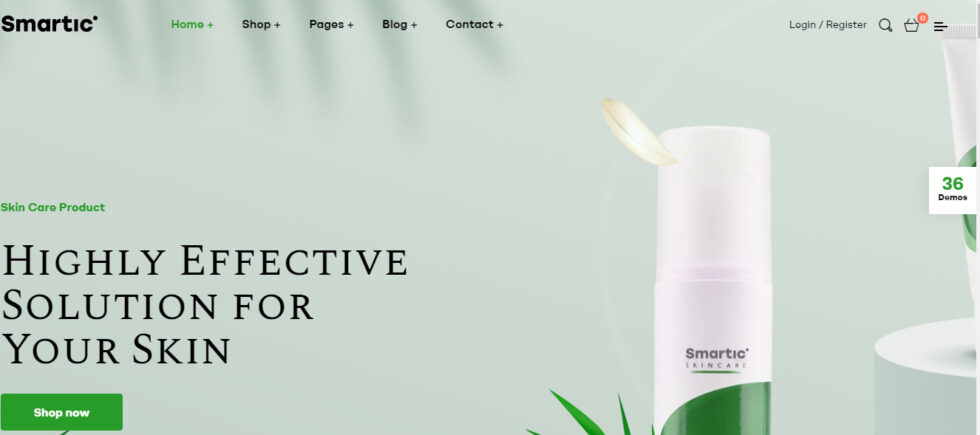 Smartic is a theme used for both just showcasing products and also for selling products. Apart from integrating with WooCommerce, it has an intuitive drag and drop mode. This allows even users with no coding experience to set up a shop easily.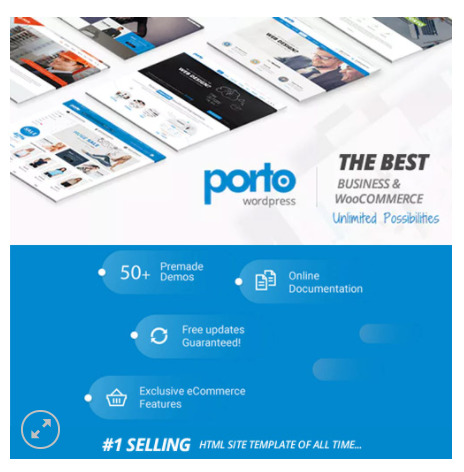 Porto has been described as a flexible business WordPress theme. If you are a novice who needs help setting up an e-commerce shop, this theme comes with many demos. Or, if you have sufficient experience and want some intensive customization, Porto can still work. The level of customization Porto offers is pretty impressive. For instance, it offers 18 header options.
Future of e-commerce in India
The Indian e-commerce industry is booming and is expected to surpass the US to become the second-largest e-commerce market in the world by 2034. Here are a few factors that will continue to shape this market:
Increase in e-commerce in non-urban areas
According to reports, India's social commerce gross merchandise value (GMV) stood at ~US$ 2 billion in 2020. By 2025, it is expected to reach US$ 20 billion owing to high mobile usage. This increase in digital penetration is encouraging e-commerce beyond tier urban areas. E-commerce giants are also aware of this massive potential and are marketing to this audience.
Preference for online shopping – the new normal
While the pandemic may have initially caused many issues for e-commerce, it has now provided a significant boost. With growing concerns about visiting physical stores, there is a massive mindset shift. Shoppers are beginning to see e-commerce as not just convenient but also immensely safer. Even shoppers who earlier preferred in-person shopping have now changed preferences.
Improved protocols due to regulations
Different ministries currently govern India's e-commerce industry. In the last few years, the government has increased protocols for e-commerce. These processes are expected to streamline the entire e-commerce ecosystem. This streamlined process is to ensure equal opportunities for all businesses.
Urgent need to tackle cyber financial crime
Unfortunately, as the Indian e-commerce industry grows, so does cybercrime, specifically around monetary transactions. Currently, there is very little that can be done if a customer or business loses money. There is an urgent need to fix this with stringent rules and better security options.
Boost for MSMEs
The Indian e-commerce industry has given a significant boost to micro, small and medium enterprises (MSME). By giving them a platform, they can tap into newer markets. Further, they also do not have to invest in advertising, logistics and other overheads themselves.
If you are looking for more information on how to set up your own e-commerce business, our blog on "The Most Useful WooCommerce Extensions & Plugins" can help.