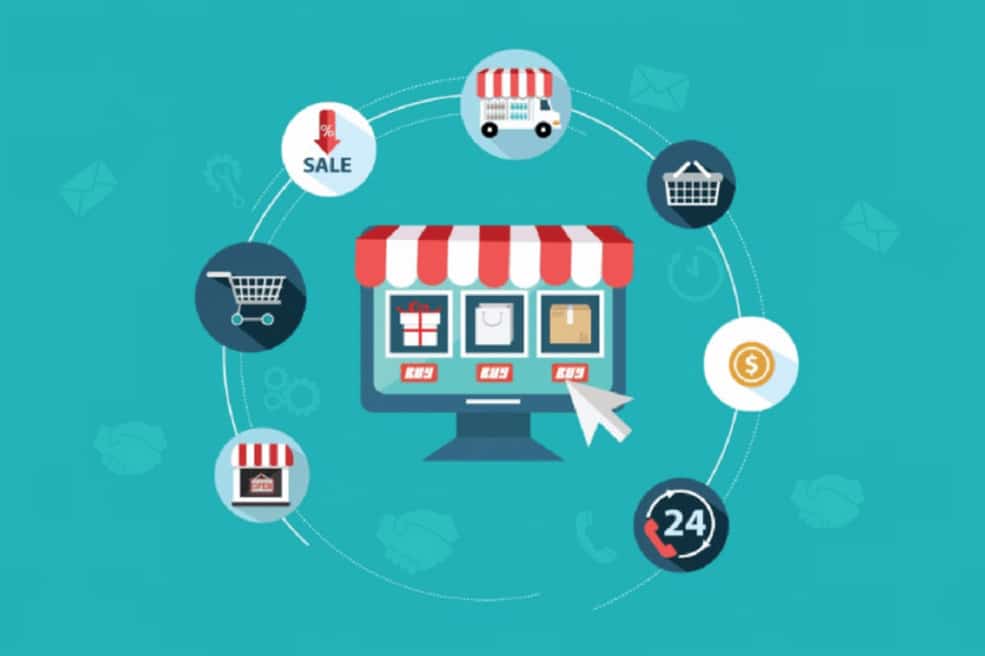 After the ban on Rs 500 and Rs 1000 old notes, people are looking into using digital payment methods for their money transactions. Digital finance has a great potential to improve sales and business for Indian merchants and consumers, but only a few are aware of this. In fact, only 40% of those merchants who don't take debit cards were aware they could do so. So this post is going to cover how the online payment gateway process works and give you some of the most useful curated lists to help you choose the right payment gateway for your business.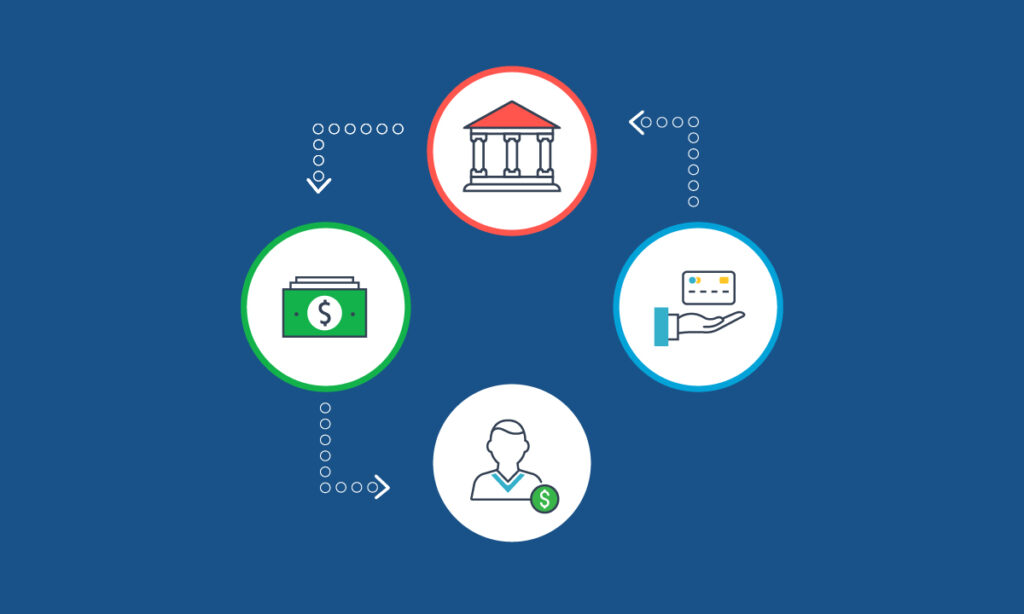 What Is A Payment Gateway?
A payment gateway facilitates a payment transaction by the transfer of information between a payment portal (such as a website, mobile phone or interactive voice response service) and the front end processor or an acquiring bank.
In simple steps, a payment gateway:
Captures the credit card transaction
Encrypts the transaction information
Routes it to the credit card processor and then;
Returns either an approval or a decline notice.
This way, your customer knows immediately whether or not their credit card was approved.
This is a seamless process and a customer does not directly interact with the payment gateway as data is forwarded to the gateway via your shopping cart and a secure connection.
How Secure Is A Payment Gateway Process?
A payment gateway can be integrated with most websites and virtual shopping carts to streamline online credit card processing. A shopping cart is usually used before the payment gateway. This function allows your customers to pick and choose the various items they want to buy from your website, including options such as size, color, etc. And at the checkout, the shopping cart totals the items, adds tax and shipping and collects the customer's shipping and billing information.

Image Source
Once the shopping cart process is completed, the payment gateway encrypts and store sensitive data, including credit card numbers, ACH account numbers, CVV and CVV2 information. Sensitive data such as Credit Card Numbers need to be protected from any fraudulent activities.
And since security is an integral component of a payment gateway process, the card associations have created a set of rules and security standards which must be followed by anyone with access to card information. This set of rules and security standards is called the Payment Card Industry – Data Security Standard (PCI-DSS or PCI).
For more protection, submitting an order online is usually completed using an HTTPS protocol, which securely communicates personal information through the parties involved in the Transaction.
This ensures that sensitive information is kept safe while a payment is processed.
A payment gateway service company has gone through the extensive and lengthy process of getting approved to communicate with payment processors. They reduce a business' liability and ensure that a payment gateway process is safe and secure.
We have researched and accumulated a lot of data on Payment Gateways in India and organized it. You can download the PDF here: Payment Gateways in India – Pixelmattic Research!
How Does A Payment Gateway Process Work?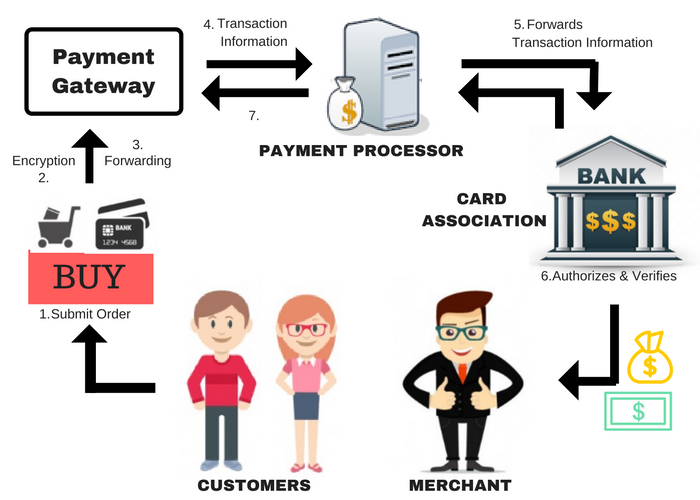 The payment gateway process kicks off when a customer orders a product from a payment gateway-enabled merchant. The payment gateway performs a variety of tasks to process the transaction.
1. A Customer Places An Order
Either by clicking 'Buy' or an equivalent option or by entering the card details on the merchant website or application.
2. Encryption of Information and Forwarding to Merchant's Site
If the order is via a website, the customer's web browser encrypts the information to be sent to the merchant's web server. And in other cases, this is done via the Secure Socket Layer (SSL).
3. Forwarding Information from Merchant's Site to the Payment Gateway
This is an SSL encrypted connection from the merchant's server site to the payment server hosted by the payment gateway.
4. Payment Gateway sends transaction information to the Payment Processor used by the Merchant's Acquiring Bank
5. Payment Processor forwards transaction Information to the Card Association
The card association also acts like the issuing bank and directly provides a response of approval or declination to the payment gateway.
6. The Card Association receives the authorization request, verifies the request and sends a response back to the processor.
It conveys the success or failure of the request as well as the reason.
7. Payment Processor forwards this information to the Payment Gateway.
8. Payment Gateway forwards it to the Merchant Website.
This process is known as Authorization and it takes about 2-3 seconds, altogether. The merchant then fulfills the order and the above process can be repeated.
9. At the end of the day, the payment gateway performs a process known as Settling.
During which it groups all your transactions together and sends them off to the Merchant's Acquiring Bank in a single batch via the Processor for Settlement.
10. Payment gateways also record your transactions and allow you to view them using the payment gateway report facilities. This completes a single payment gateway process.
Learn more about Residential Proxies.
Making A Choice: The Right Payment Gateway
In addition to their basic function of transmitting and receiving credit card transaction data via the internet, most payment gateways also come with several useful extra features. The ones that you should look out for while selecting the right payment can be:
Multi – currency acceptance
PCI Compliance
Mobile Optimization and SDK
Flexible Integrations
Faster Checkout
Fastest Setup Time
Support Different Kinds of Payments
Safe and Secure and more.
So while choosing the right payment gateway for your online store it becomes very necessary to narrow down the features that you require.
For all the information you need about payment gateways, download our e-book today!We have managed to collect information on 30 payment gateways through publicly available resources and today we have a structured report on all payment gateways in India. This e-book will give you every insight you need about an online payment gateway!