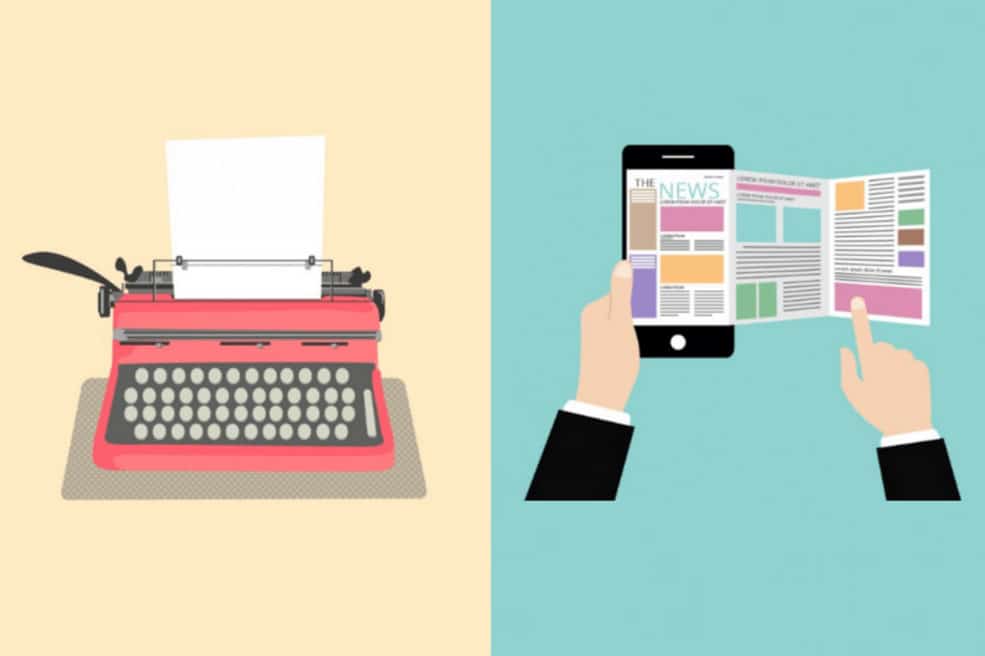 People consume large quantities of information on the web every day, and close to 40% of global internet users read news online. This, of course, impacts what they expect from news websites. According to a joint study by the Broadcast Audience Research Council of India (BARC) and Nielsen India, there has been a 41% increase in time spent on news apps and websites.
News websites are content-heavy, and keeping your reader engaged can be a tricky balancing act to pull off. Get it wrong, and you risk overwhelming your visitors, who'll then leave without retaining any part of what they just read. Get it right, and you'll have gained a new audience member or maybe a few more.
First impressions are 94% design-related.
Although content is still king, being mobile optimised and faster websites have an advantage. Plugins, compression, and other methods to increase page speed are mandatory to lower bounce rates and improve conversions. News websites usually entail large chunks of content, and ensuring all this with that volume of content can be challenging. However, WordPress, for example, has several plugins specifically for news website designs. Most of them are easy to learn, even for a beginner.
The shift towards online news consumption
In the last decade, most large news organisations have gone the digital route as well. In particular, the focus has been on mobile devices. With the mobile internet boom, countries like the USA and the UK have more than 70% reading news through a mobile device.
Countries like India, which have demonstrated exponential mobile growth in the last few years, have been hot markets for digital news websites. According to a report, several digital news websites are employing the mobile-first strategy. 
Traditional newspapers such asThe Times of India, The Hindu, Dainik Jagran and Deccan Herald continue to thrive in regions like India; however, even these organisations are also available in digital format to keep up with global trends.
Sree Sreenivasan, a media professor at Columbia Journalism School in New York, said: "The problem is that advertising dollars from newspapers are being replaced by digital pennies."
Younger people are migrating towards the web quickly. Among the under-29s, the web leapt from 34% to 59% as the leading source of news, tying with television, with newspapers lagging at 28%."
Why do people choose online news?
Available for free

Instant updates

Allows sharing with peers

Allows the reader to participate in active discussions

Ability to provide instant feedback to the publisher

Extensive customisation options
Recent times have shown that digital news continued to keep people informed about critical information in real-time, even during global pandemics. According to Comscore, overall news consumption remains higher than pre-pandemic levels.
Online news media has been the only medium that has seen growth year-over-year; from radio to television to newspapers and magazines, every other medium has been through a decline in audience.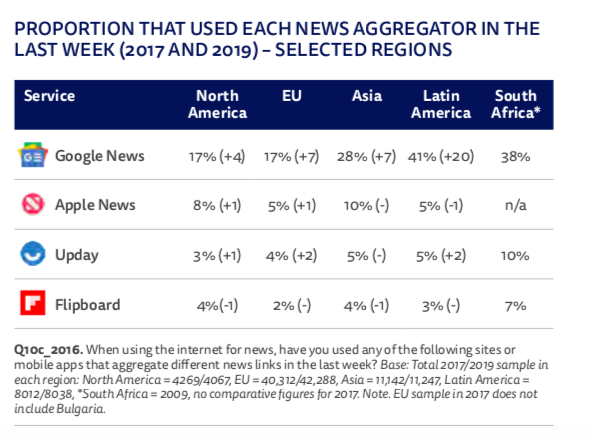 What are the key features of a good news website?
People don't usually read online — they skim.
1. User retention
Keeping a reader interested and retaining them is crucial for any website. This can be challenging for news websites since they are content heavy. One of the critical goals of any new website is to ensure visitors are interested enough to stay and want to keep coming back. A lot of this ultimately boils down to the visual design of the website. Most visitors form their opinion about a website within the first few seconds. Here are a few basic design tips for better user retention
Choose the right content hierarchy.

Opt for simple and clean layouts with spaces between sections

Categorise different types of news with commonly used phrases

Use good quality images and videos to break the monotony of text.
2. User engagement
One of the most significant advantages digital news has over traditional news is engaging readers truly. This includes readers commenting on posts and participating in discussions in addition to sharing new items with peers. Integrating social media with news websites has become the norm. Big news websites use social media to their advantage in two ways. The first is using their social media channels to disseminate information and reaching the audience through multiple channels. The second is adding social media buttons to encourage readers to share what they have read on various social media platforms.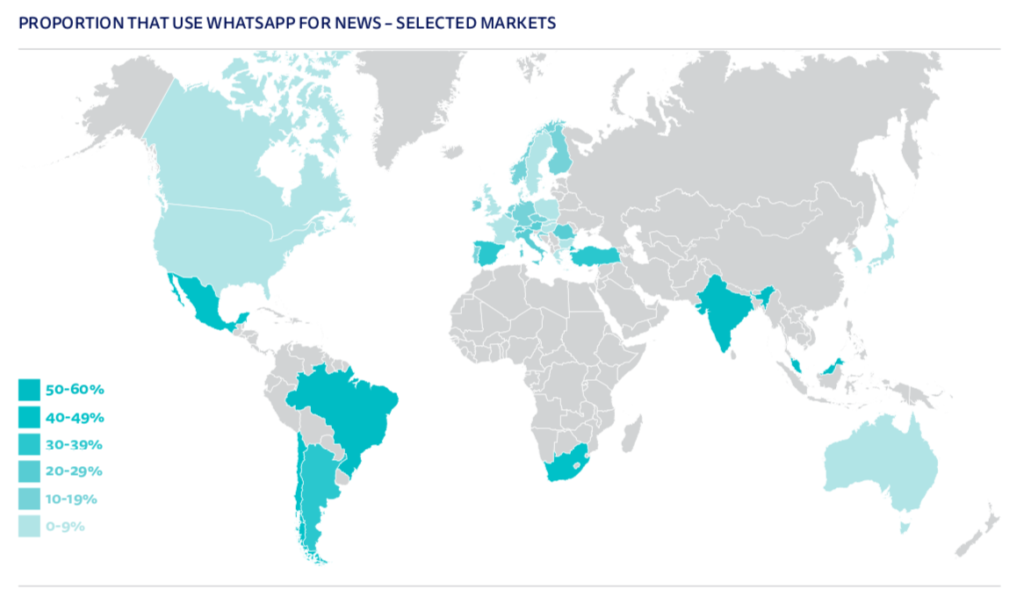 As per a report, Facebook and WhatsApp are particularly widely used, with 75% of respondents using Facebook (and 52% saying they get news there), and 82% using WhatsApp (with 52% getting news there). Other social media widely used for news include Instagram (26%), Twitter (18%), and Facebook Messenger (16%). Source
3. Maximizing ad revenue without being intrusive
Unlike traditional media, most news websites offer most of their content for free. Several studies have shown that most people will not be willing to pay for online news. There are several reasons for this, including people believing they can get the same thing for free elsewhere. Or that they only prefer to pay for entertainment. As a result, while subscription does bring in some revenue, it is not enough for these websites to sustain. Hence they look to advertisements or Google Ad-sense.
If you are looking to use these options to maximise your ad revenue on your new website, here are a few pointers:
Ensure that ads are not intrusive. This can result in users bouncing soon.

To ensure you generate good ad revenue, you will need to ensure you have high traffic, returning visitors and subscribers. These are linked to the previous points discussed in this section.

WordPress has several tools that help easy management of ads. For example, AdSanity and Ad Rotate are some popular ones.
4. Reducing bounce rate
Unlike most websites, with a news website, you want your visitors to come back everyday and possibly even several times a day. Hence, ensuring that you have a good bounce rate is critical. A bounce rate, in simple terms, is the percentage of single-page visits. This is often an indicator that the reader did not find what they were looking for or wasn't interested enough to explore more pages. Here are a few ways to reduce bounce rates on news websites:
5. Ensure timely updates
If a reader does not find a news item that he came looking for or outdated content, it can push them to leave right away.
Strategically highlight trending news – Highlight trending news and included related articles in the same section to encourage them to read further.
Make the content more readable – News is not always "entertaining", and the topics are not in your hands. This can often result in dry, drab news reports that don't hold the reader's attention. However, there are several tools to help make content more reader-friendly. Quiz and Survey Master, WP Poll, Modal survey and Opinionstage are some of the WordPress plugins.
6. Good loading speed
Sites that load in five seconds (compared to those that load in 19) see 70% longer average sessions. Good loading speed is critical for a variety of reasons but mainly for customer experience. This is especially true for news websites, with so many options for people to access news. This seemingly small aspect can be a significant deciding factor. Choosing a reliable web hosting company means little or no downtime. Also, these websites should have AMP compliant pages. This allows publishers to offer mobile optimised versions of the pages on their websites.
Here's what we have to say about Web Hosting: What Is Web Hosting & Everything You Need To Know About It!
7. Mobile-friendliness
57% of internet users say they won't recommend a business with a poorly designed website on mobile. India Digital Report 2019 by Reuters mentions that 68% of Indian users consume news on smartphones. Adopting a mobile-first strategy has been the most significant trend for new websites in the last few years. With more and more people checking the news on the go and staying updated on important news, this trend will continue.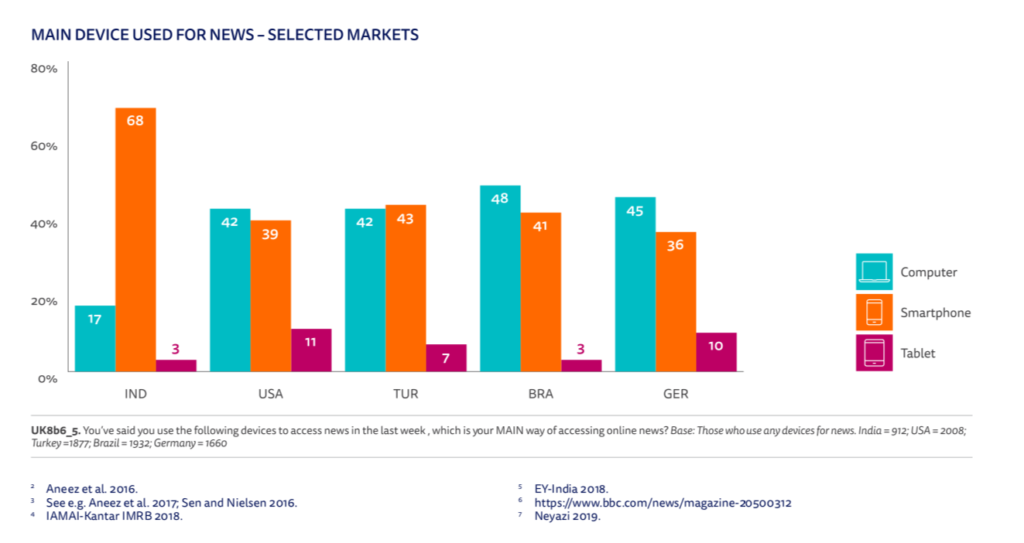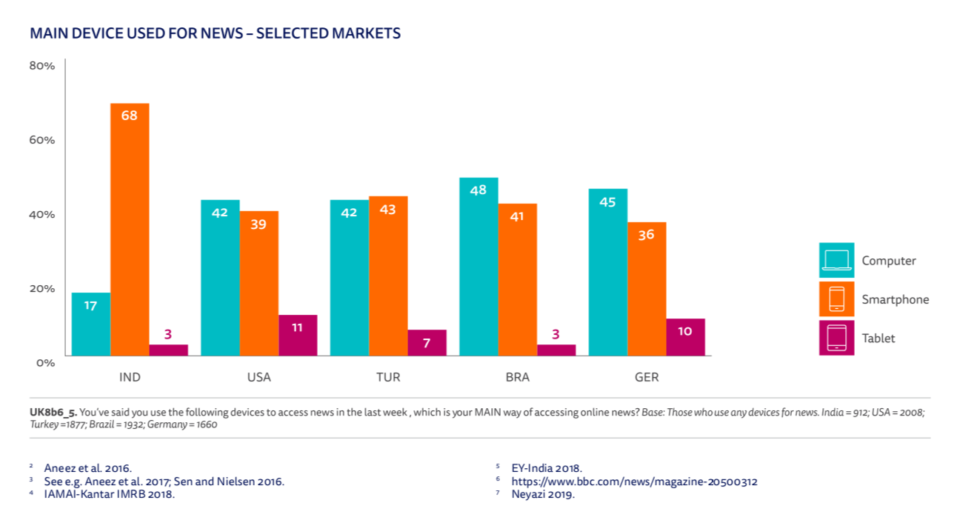 Best WordPress Themes for building a website
Visitors spend 2.6 seconds skimming a website before focusing on a specific section.
1.

Newspaper
This is one of the most popular WordPress themes for news websites, with good reason. It offers a range of easy to follow demos and layouts. It even provides key functionalities that we discussed earlier, like good loading speed and a user-friendly interface. With its simple drag and drop functionality, this one is perfect for even beginners with no experience in designing a news website.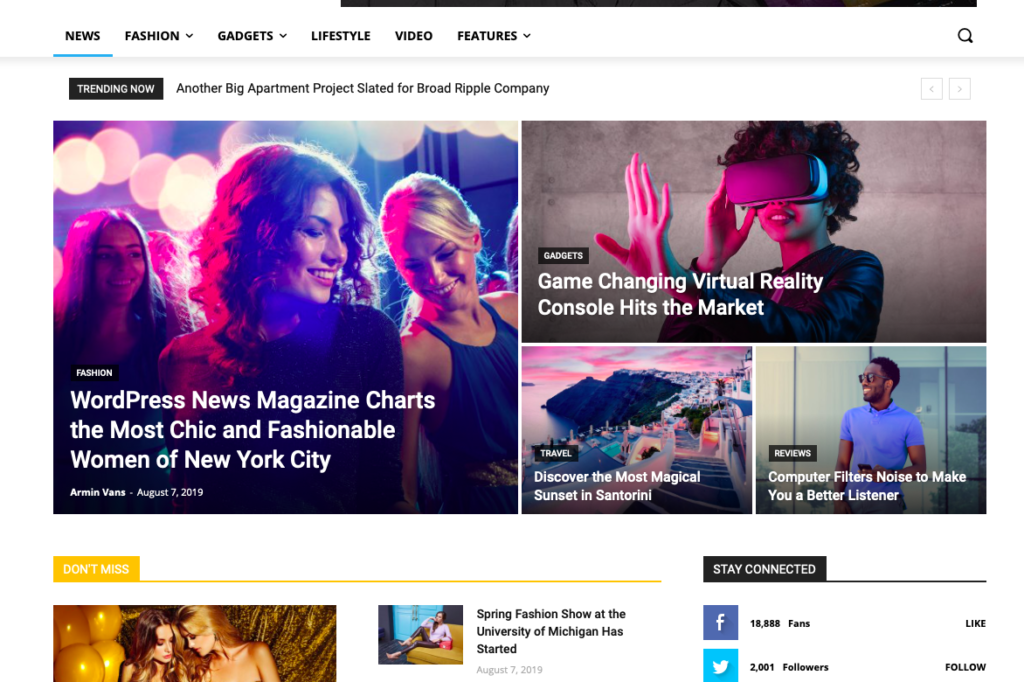 Image source: https://themeforest.net/item/newspaper/5489609
2. Gillion
With more than ten predefined demos and 40 modular builder elements, Gillion is a quick and easy way to get your news website up. One of the features that make it stand out from the rest is it's a unique bookmarking system where readers can choose to "read later". Besides, it also offers multiple posting formats and easy to integrate social media icons.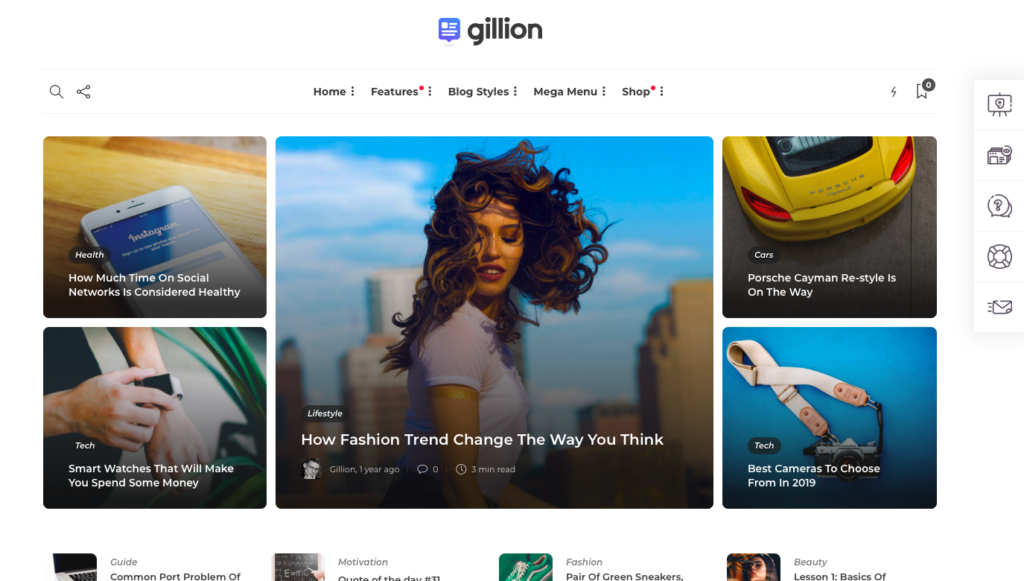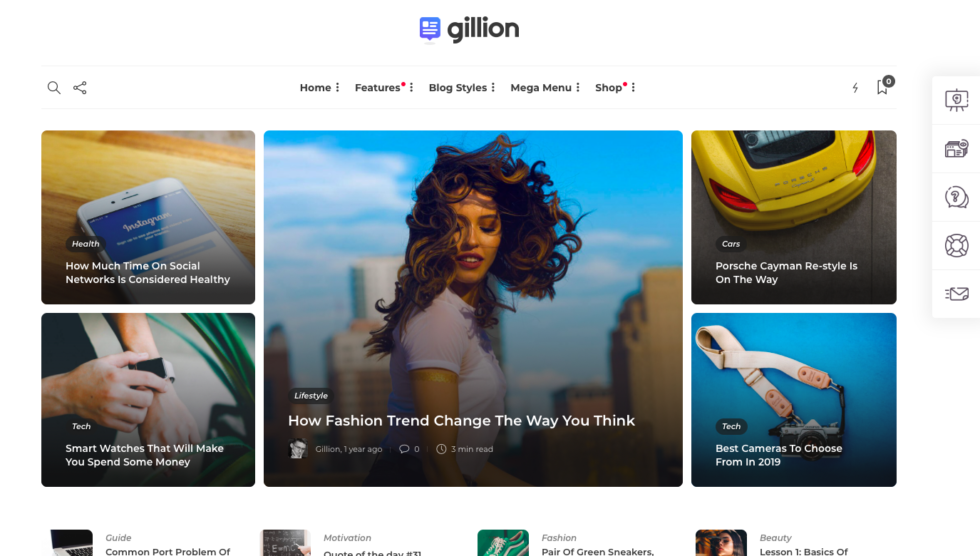 Image source:https://gillion.shufflehound.com/news/
3. SmartMag
This retina-ready (HD) wordpress theme comes with inbuilt SEO tools. SmartMag also offers demos that can be easily customised and imported for use. The theme, apart from being described as clean and responsive, also comes with reliable support functions.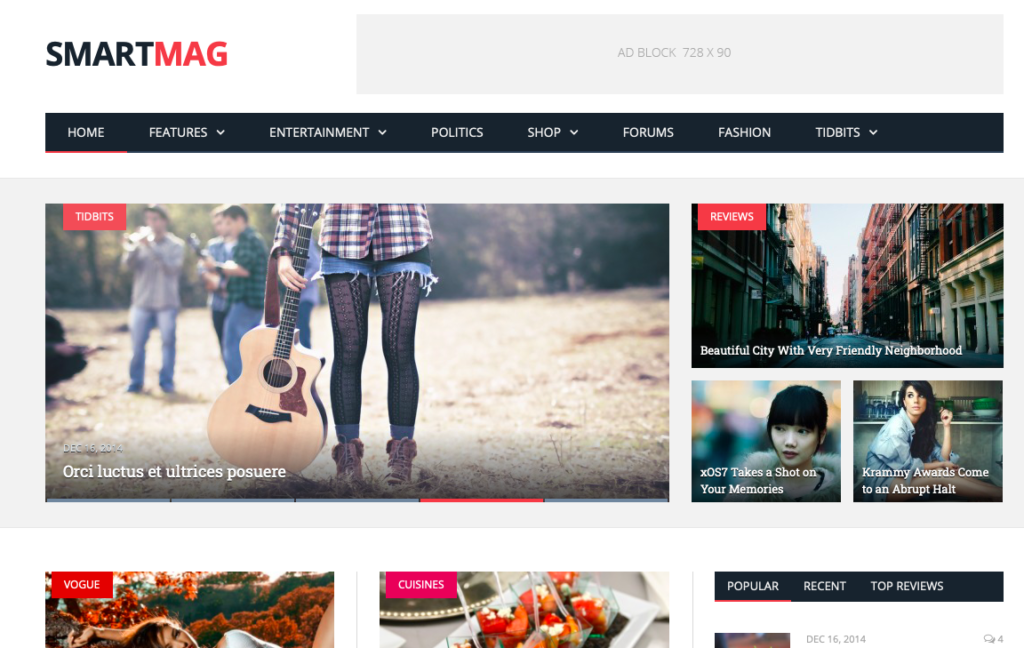 4.
Magplus
This is an excellent option if monetising your news website is a key goal. Magplus comes with a range of useful tools like Google Adsense and Google AMP. It also easily integrates with WooCommerce. Its multilingual translation tool is helpful, especially if you are targeting an international audience. It also comes with close to 160 elements that enable in-depth customisation.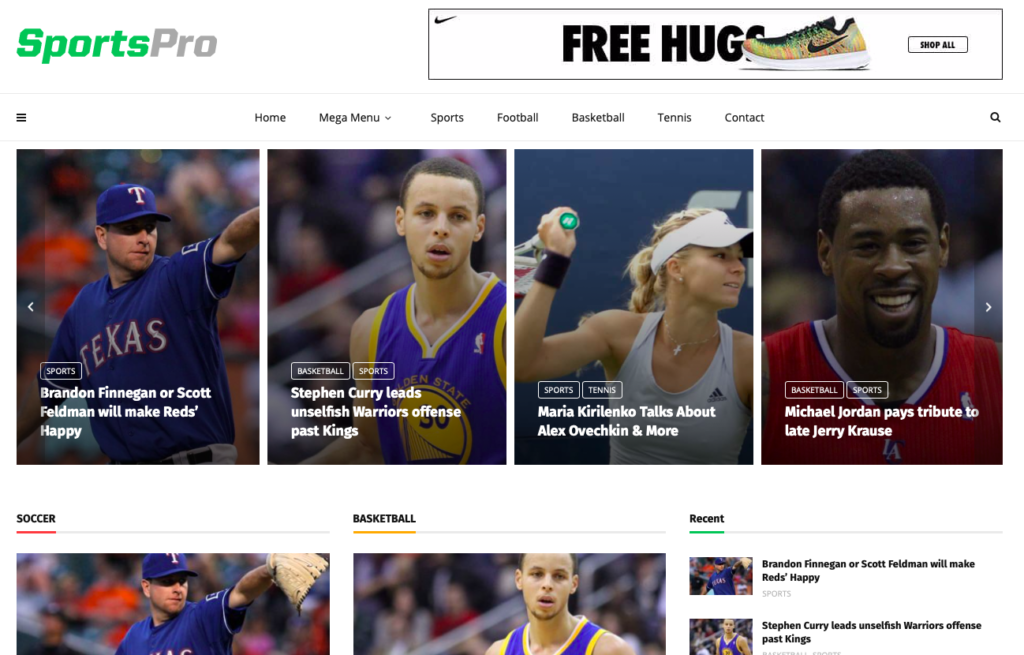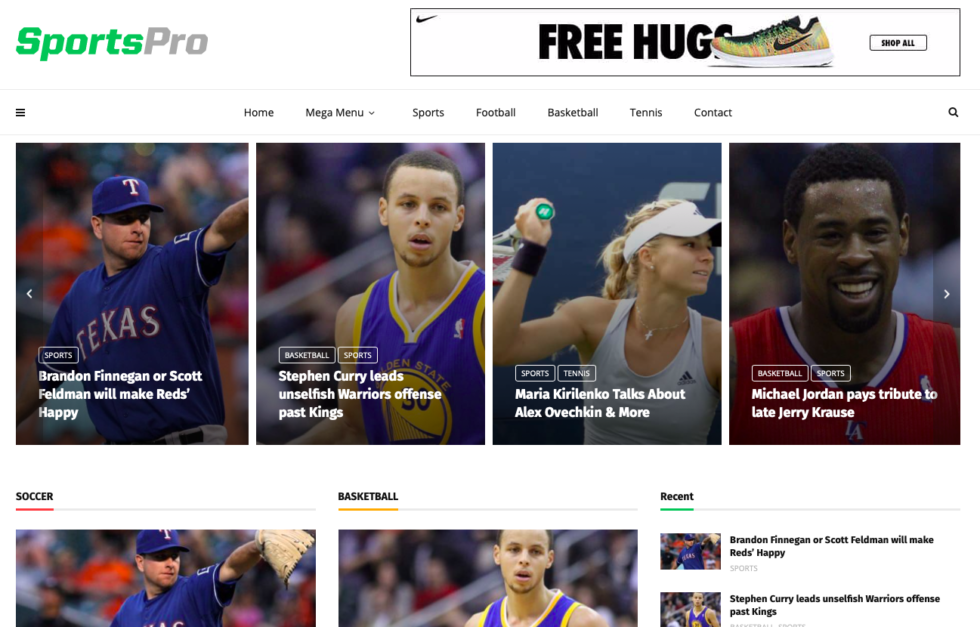 5. Jannah
If a fast loading website is one of your key objectives, Jannah is a good option. Known for its page speed load of 98%, it comes with useful features like Lazy Load. It also comes with WooCommerce and BuddyPress support. Besides, it also comes with several widgets that can help with user engagement.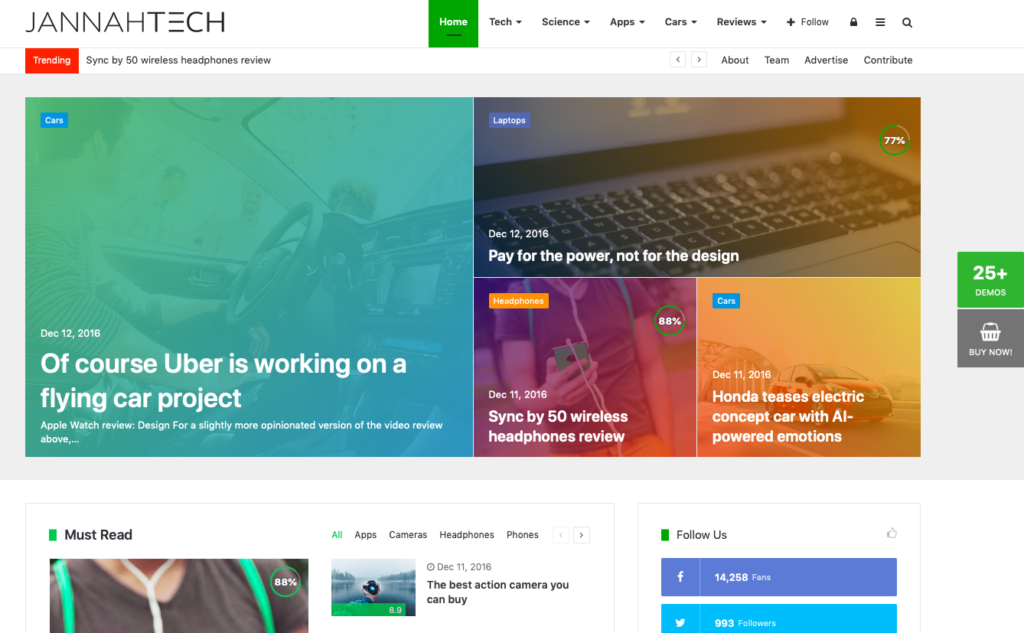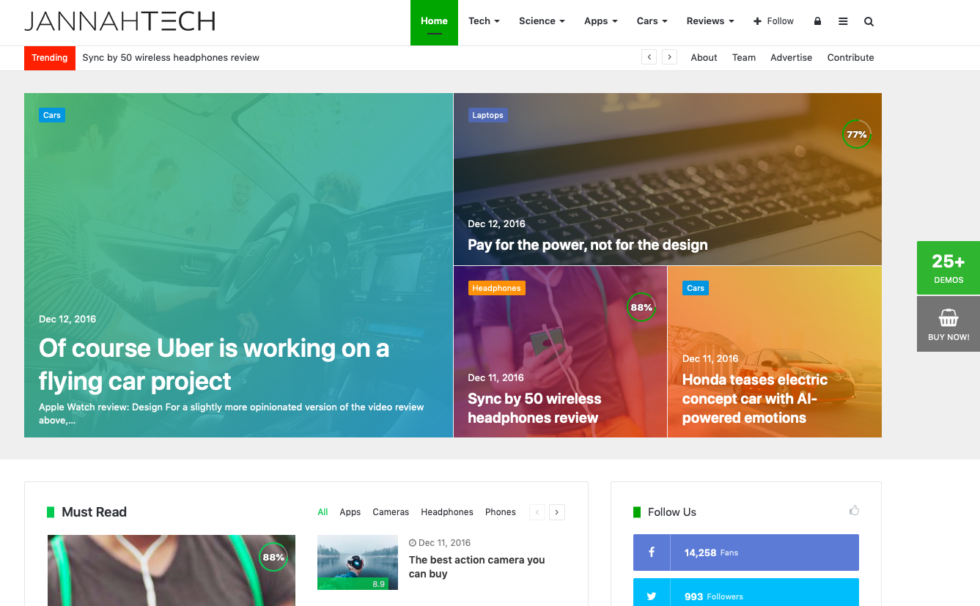 Top News website designs in the world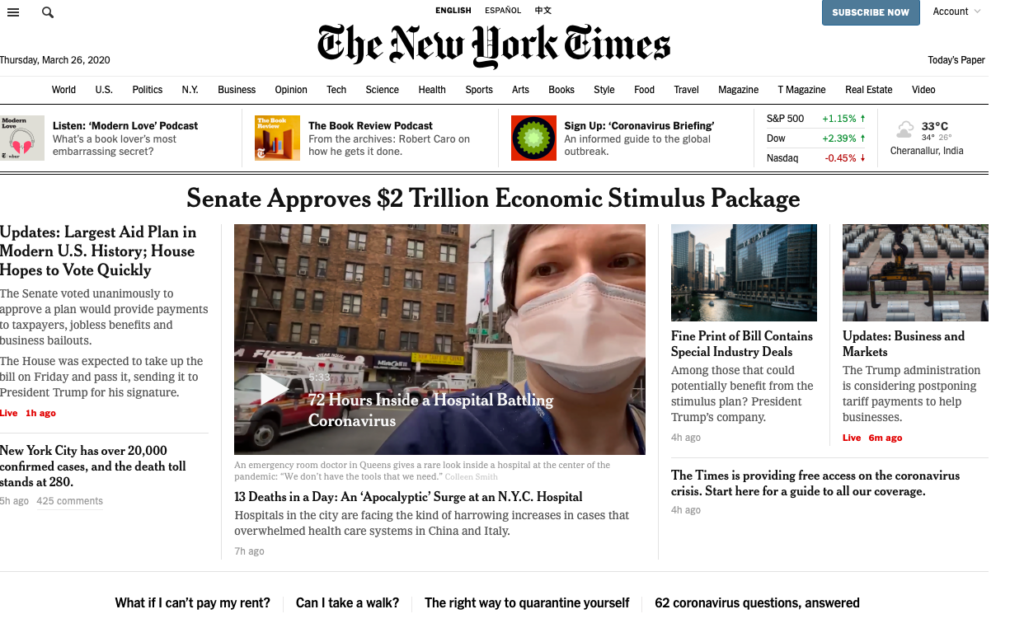 Main features:
Grid layout

A clear highlight of paid subscription options
The New York Times has had a presence on the web since 1996 and has been ranked as one of the top websites. The New York Times was one of the first significant news websites to be made available on the iPhone and iPod Touch in 2008, and on the iPad mobile devices in 2010. It was also the first newspaper to offer a video game as part of its editorial content, Food Import Folly by Persuasive Games.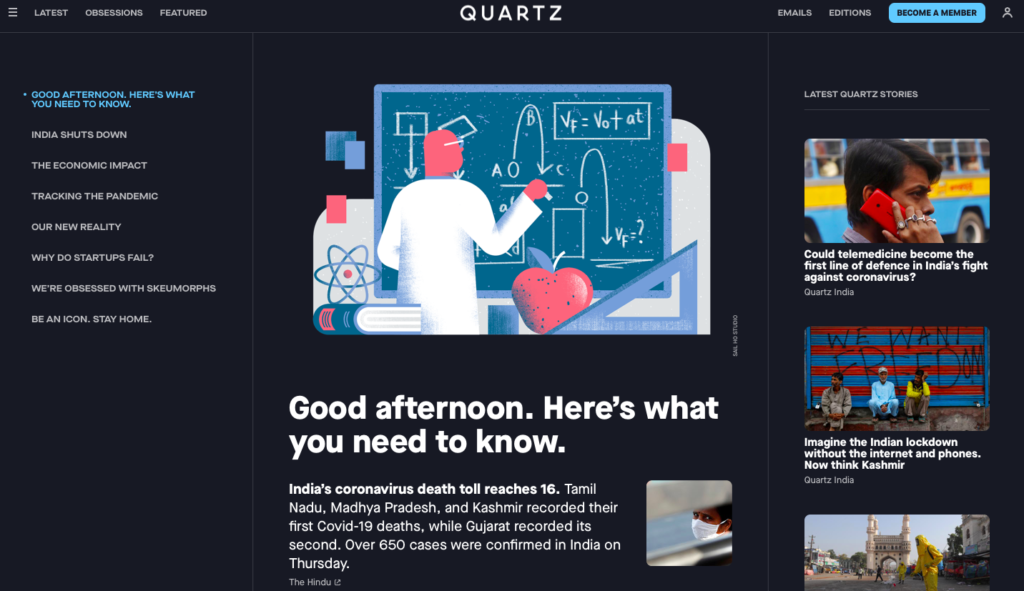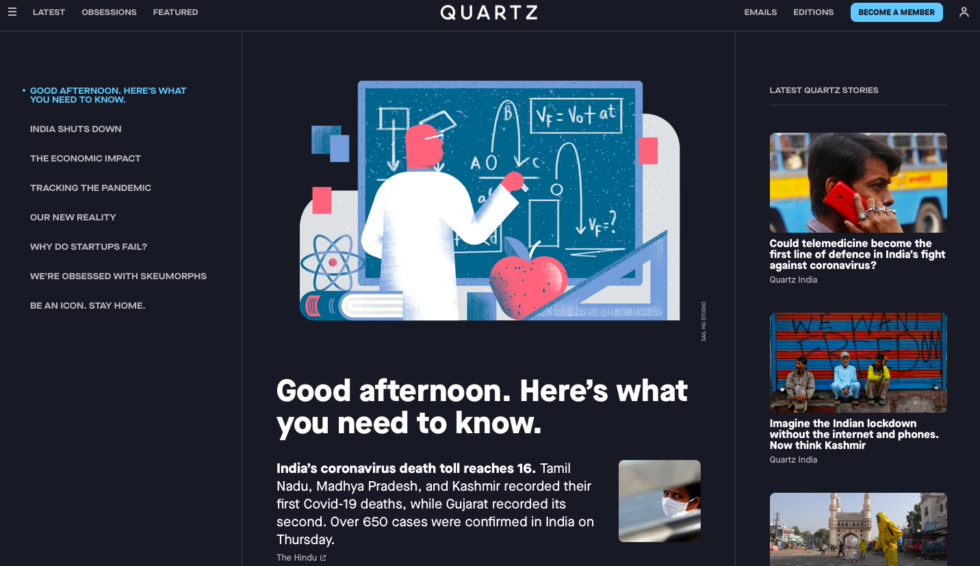 Main features:
Mobile-first and tablet focussed

It stands out for its dark theme

Personalised welcome message
Great design and a structured layout make this website feature in the top 5 news website designs for 2016 – The Webby Awards.
In September 2012, Quartz officially launched its website, qz.com. Quartz is a digital-only publication that will be "mobile-first and tablet-focused with a responsive design that is optimised to fit any device." Quartz is hosted on WordPress.com VIP Cloud Hosting that can then be accessed across all platforms.
Read more about it here!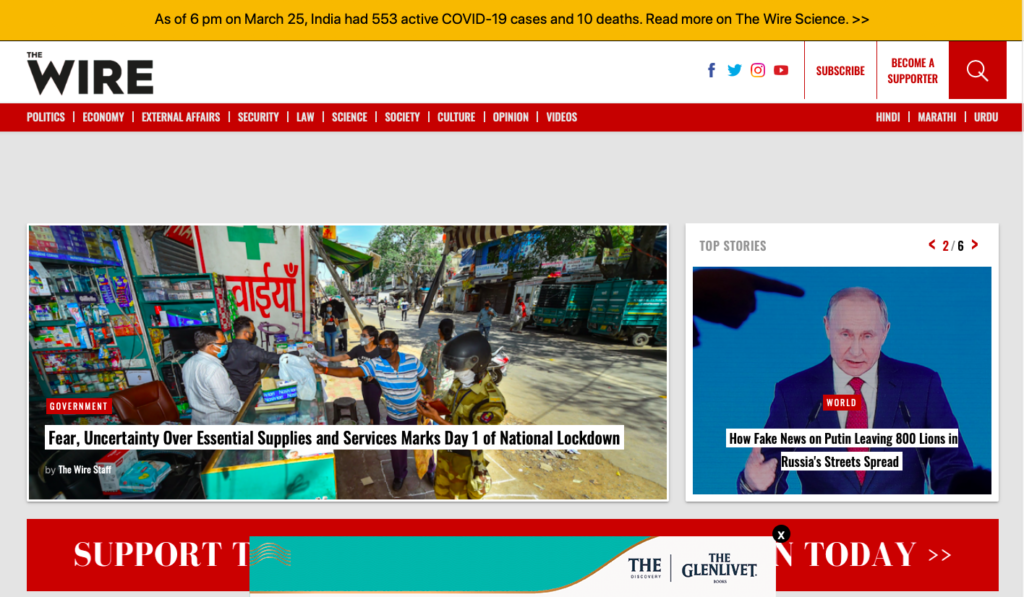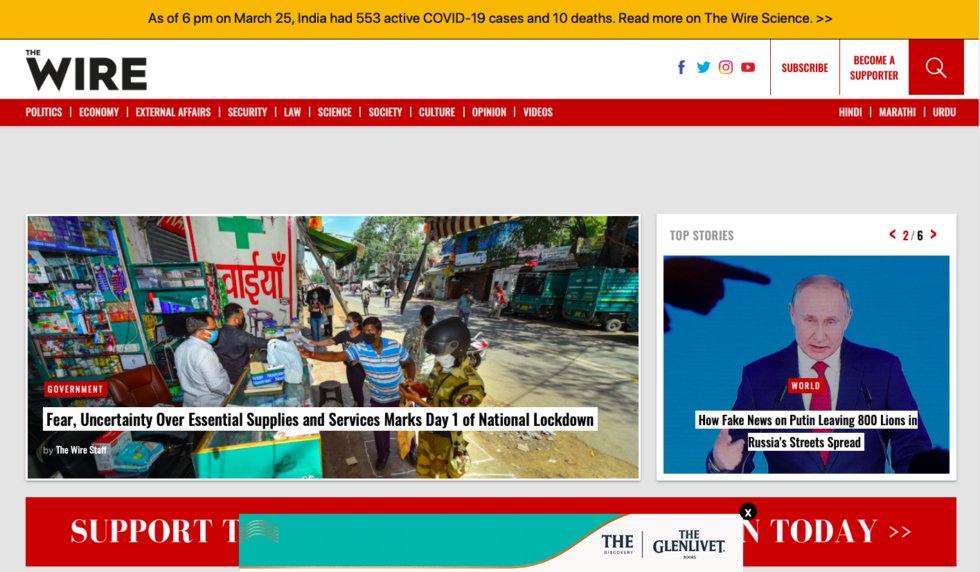 Main features:
Use of high-quality images to break text monotony

Easy to access categories

Clear showcasing of the "Make a contribution" business model that the website employs
The Wire is a fairly new player in the digital new space compared to the other names discussed. However, they have emerged as one of India's most popular news websites thanks to their social media presence.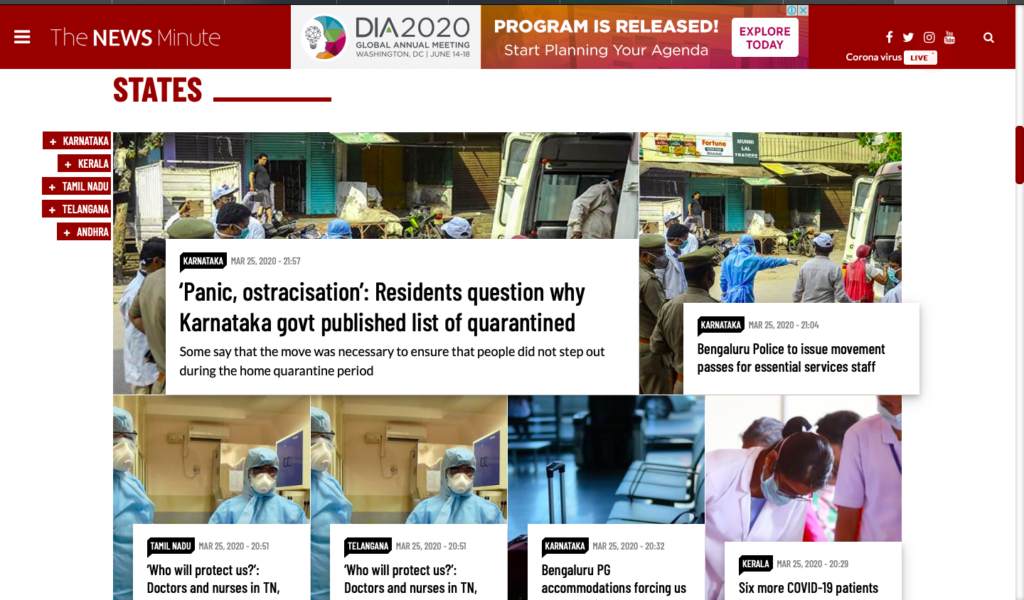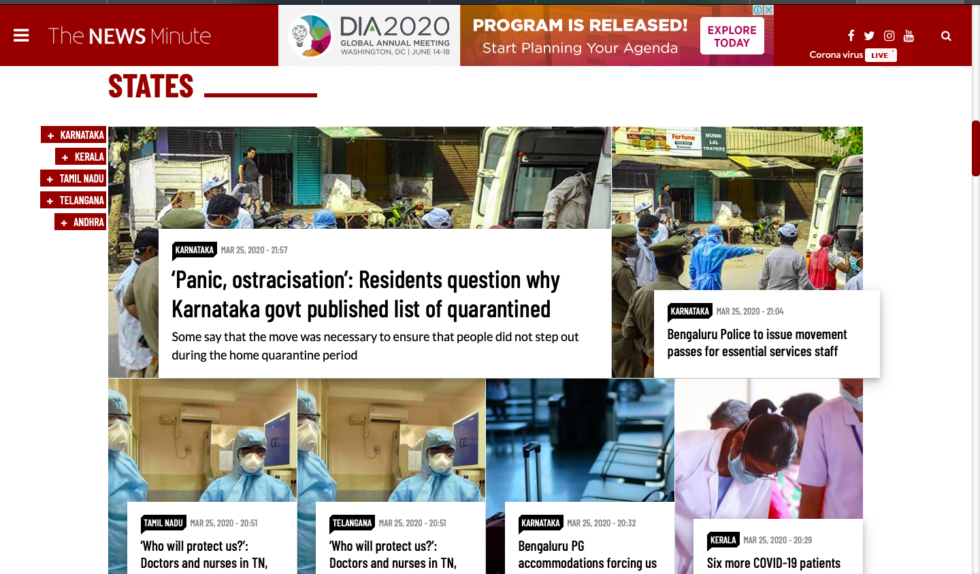 Main features:
Clear Categorisation of News by Region.

Use of images overlapped by headlines to break the content
The founder of The News Minute is quoted to have said that the website has been designed with the motto "to keep the audience more engaged with the content we publish". This focus on user engagement is evident from their clean layout. Clear and eye-catching images are used all across the website. Each story has just the headline and a short summary to avoid text overload. Readers can choose to read more on only stories they want rather than being overwhelmed by information overload.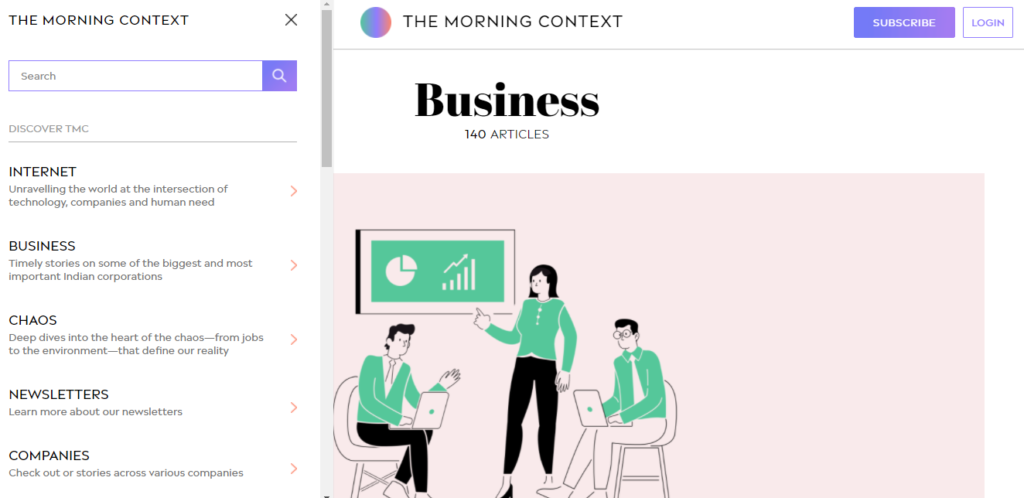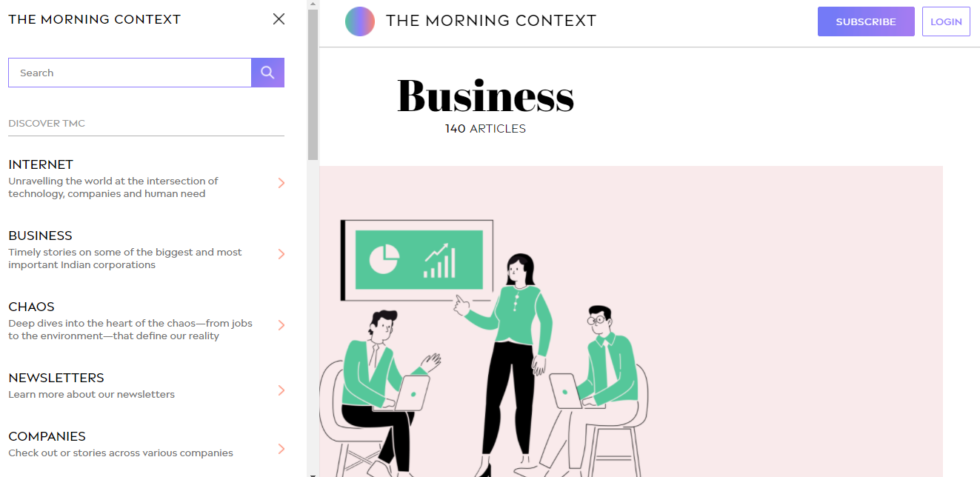 Main features:
Liberal use of white spaces for better reading

The conversational tone of language used
One of the first things that strike you about The Morning Context website is how different it looks from most others. Unlike most other websites we have discussed, they do not use too many images on their homepage. The clean, minimalistic approach to design includes just headlines for most stories on the home page. Depending on their area of interest, readers can click on read more. In a world of websites crammed with information and images, these designs definitely stand out.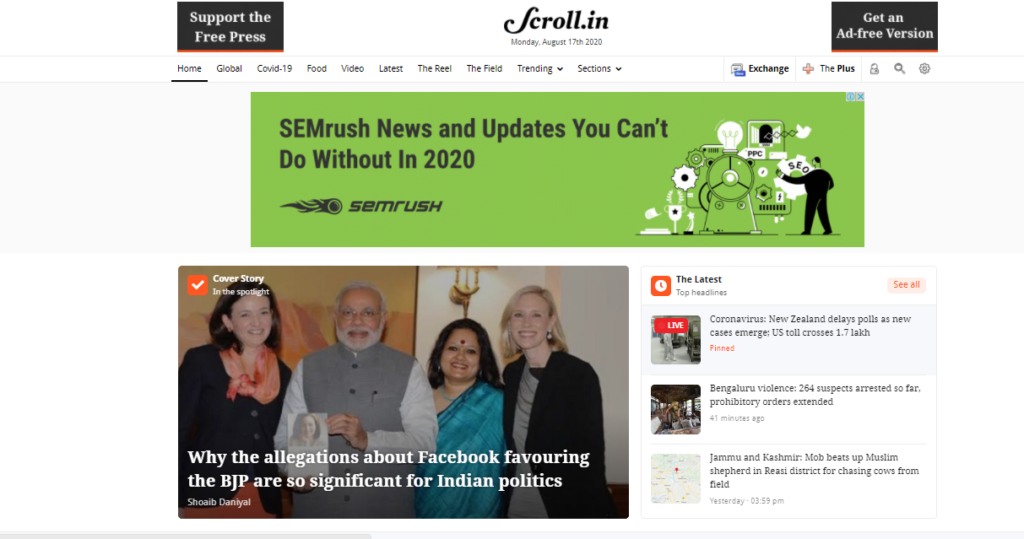 Main features:
It has a structured layout

It offers an ad-free version if you subscribe/support/contribute.

It has a simple and responsive design.
Scroll Media Incorporation owns scroll digital news publication. It was launched in January 2014. Scroll.in describes their goal as "Our goal is to add critical perspectives to these stories through rigorous reporting, objective analyses, and expert commentary." Its content delivery resembles that of a news wire with commentary pieces and in-depth reporting. It also does not use more photos, and mostly thumbnails appear on the website, redirecting to a particular page.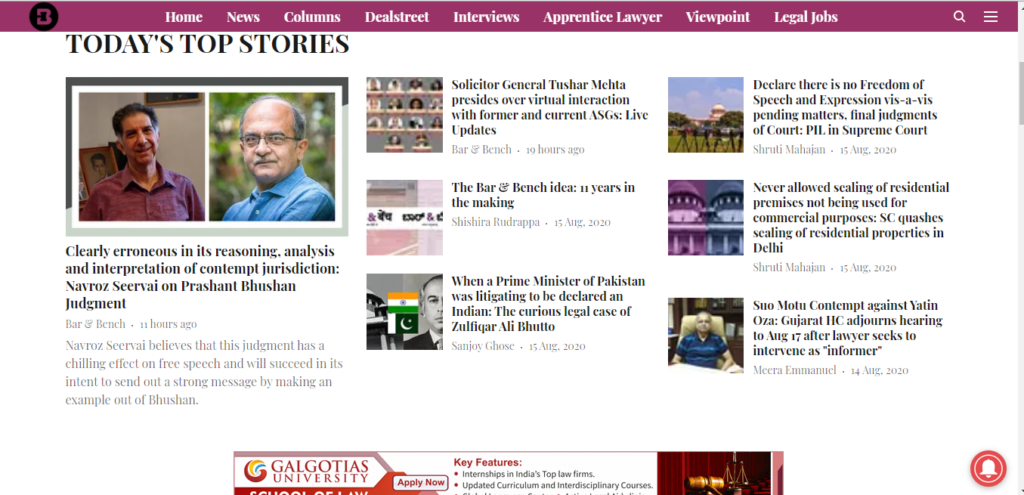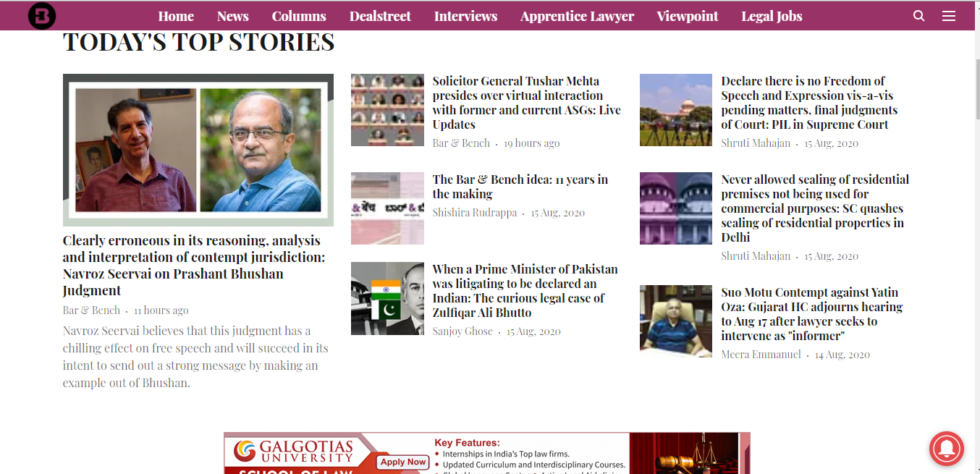 Main features:
It is a niche news website

Grid layout

Simple white background
Bar and Bench is an online portal for Indian Legal news. It was founded on 15th August 2009. The home page of this website gives access to most of the content. It has bold headlines with images that capture the attention of the readers immediately.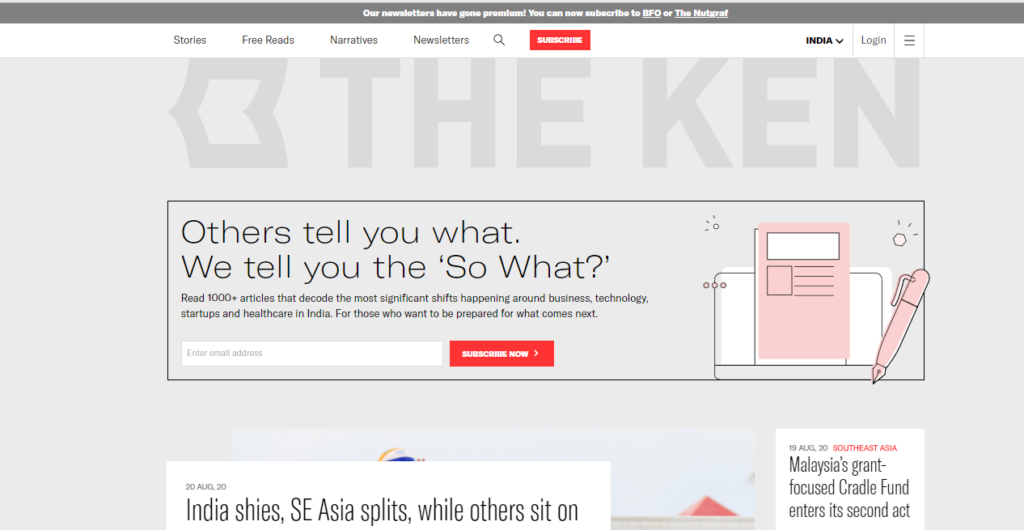 Main features:
Minimalist in design and images

Simple background

Grid layout
The Ken is an Indian news website based out of Bangalore, India. It was launched in 2016. It publishes one article per day accessible exclusively only to the subscribers. Since it's revenue model is based on the subscription, you can see more highlighted options for email subscriptions. It has a clean design and easy to access narratives and stories.
Conclusion
According to experts, every 250 words should be supported with an image or illustration to hold user interest in a news article. Source
In summary, in the last few years, we have seen news websites evolve significantly. From just being the digital equivalent of a traditional newspaper, they have grown to have a personality of their own.
Social media integration has opened up conversations with and also between readers. With thousands and sometimes millions of readers, news websites will need to understand that there will be many unique needs. Tools like WordPress have several plugins that can help news website builder reader personas and tailor their content accordingly.
More and more news websites move away from "looking like a traditional newspaper" to a more minimalistic design to hold reader attention. Investing time and resources in a fair content hierarchy is also being used to improve reader retention.
And finally, the most prominent trend that all news websites are employing today is interactive tools. The unique advantage news websites have over traditional news is using interactive graphs, videos and even mobile games. The way news is being presented changes dramatically, and tools like WordPress can help websites navigate through this change effectively.