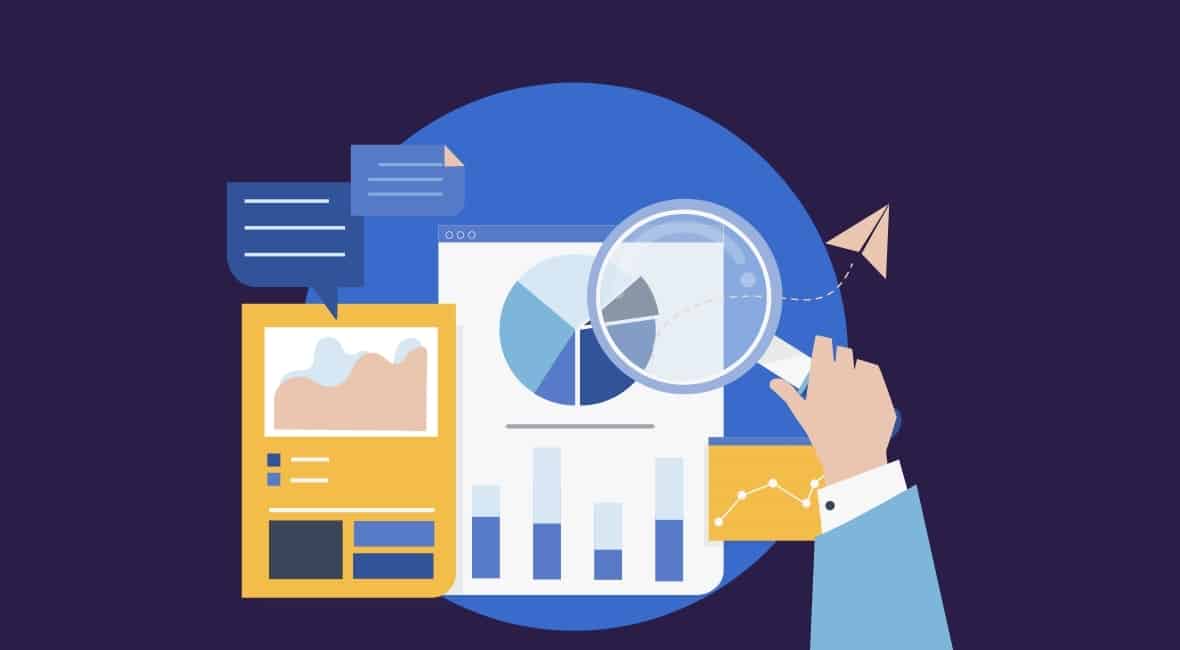 Do you know who your target customers are? Do you know what they want, their preferences, and how they behave on your online front? Having an insight into your customer's buying behaviour and intent draws a fine line between the success and failure of your brand.
And one of the best ways to know about your customers, their demographics, needs, and preferences is by conducting effective B2B marketing research. So, how can you define market research? It is a business process involving data collection, data analysis, and interpretation to overcome marketing challenges.
Generally, the research covers all crucial aspects of your business, including brand perception, customer requirements, product or market fit, and sales and marketing plans. B2B marketing research helps you make informed decisions, such as understanding the usability of introducing a new product beforehand.
Pixelmattic is a top-rated remote digital service provider in India. It offers seamless B2B marketing research services to help you explore growth opportunities and create a winning marketing strategy based on a profound understanding of your target audience and the overall market conditions.
So, let us dive straightaway into the topic – how to perform thorough B2B marketing research to understand the ever-changing market algorithms and gain that competitive edge.
Role of market research in building a strong competitive advantage
A customer stumbles on a product ad, finds it a decent deal, and thanks their luck.
However, it is not luck that gets them the bargain. Companies use strategic business to business marketing research to make such scenarios happen. When you have a sound knowledge of your target audience, you can connect to them in a better way.
All the valuable information about the market you intend to target can help you design and develop products, services, and marketing strategies to resonate with your potential and existing customers. And that is not all. You can use the data collected via market research in many ways while allowing your brand to grow.
Some of the vital roles that B2B marketing research plays to help you get a competitive edge are:
• It enables you to connect with your target market more effectively.
• Business-to-business marketing research allows you to keep a customer-oriented approach.
• It helps you understand the growth prospects.
• It helps you make well-informed decisions.
• It lets your brand stay ahead of the competition.
Do's and Don'ts for B2B Market Research
B2B marketing research follows many rules and guidelines to ensure it hits the bull's eye and nails the right first impression. However, like any other aspect of a business, business to business marketing research also adheres to do's and don'ts'.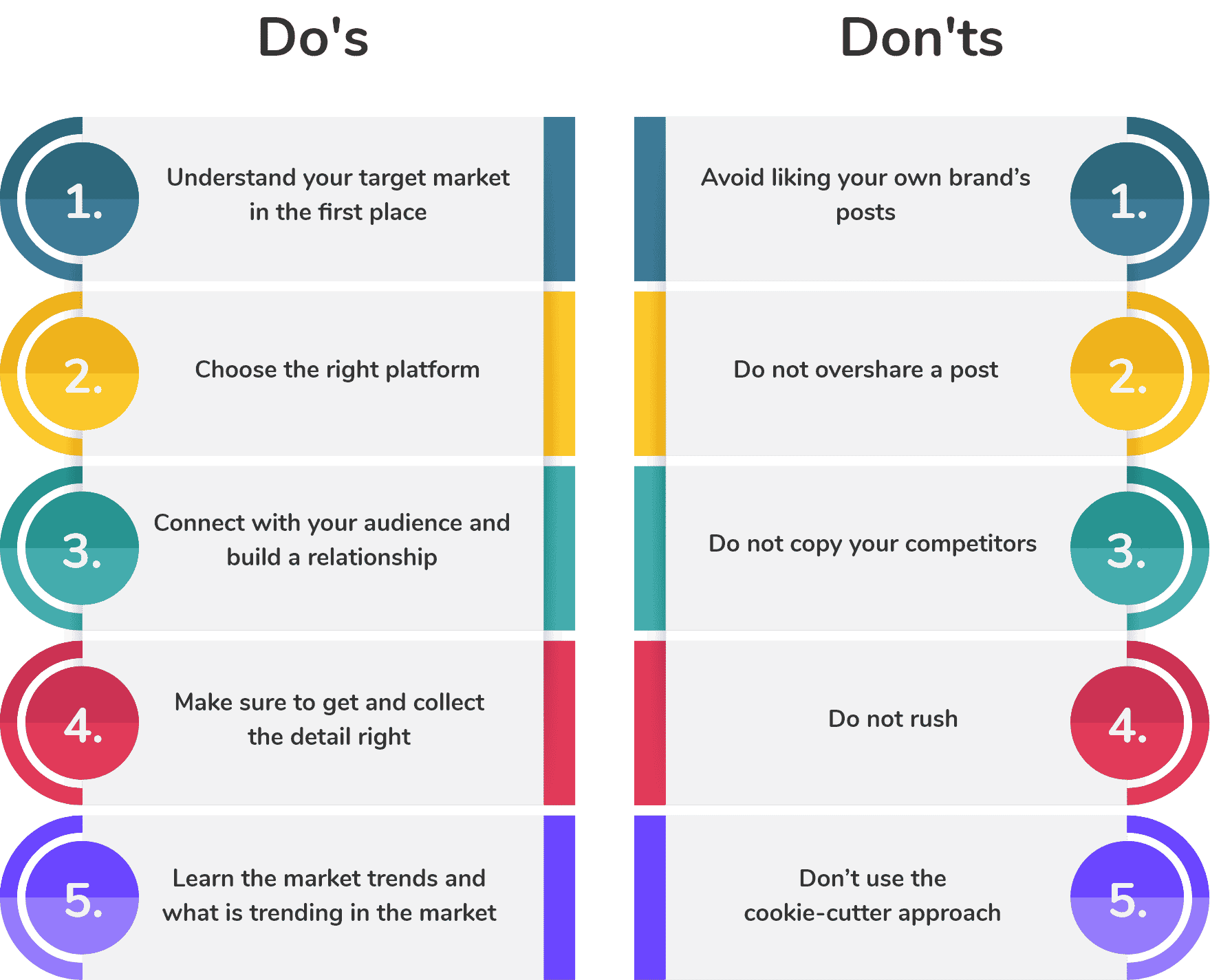 Powerful Tools for B2B Marketing Research
Doing B2B marketing research is an exhaustive chore. An abundance of data makes it overwhelming too. However, you can use many free and paid business-to-business marketing research tools to eliminate the hassle and streamline the task.
These online tools help you gather all relevant information about your target audience. From their interests, buying behaviour, and demographics to your competition, you can find many crucial details using these user-friendly B2B marketing research tools.
Here is a list of some of the most powerful tools for market research you can incorporate into your business:
• U.S. Census Bureau's Business Builder
• Typeform
B2B market research methods
B2B marketing research uses a mix of various methods. Some of the most commonly used research methods include:
• Qualitative research (primary), such as on-call interviews, focus groups, etc.,
• Quantitative research (primary), including telephone surveys, web surveys, personal interviews, and hybrid survey techniques
• Secondary research methods such as website data, government data, newspapers, public libraries, and journals, to name a few.
How to Conduct B2B Market Research
There are dozens of answers to how to do b2b market research. However, to ensure efficiency, here are the thumb rules you need to follow when doing market research to scale your brand.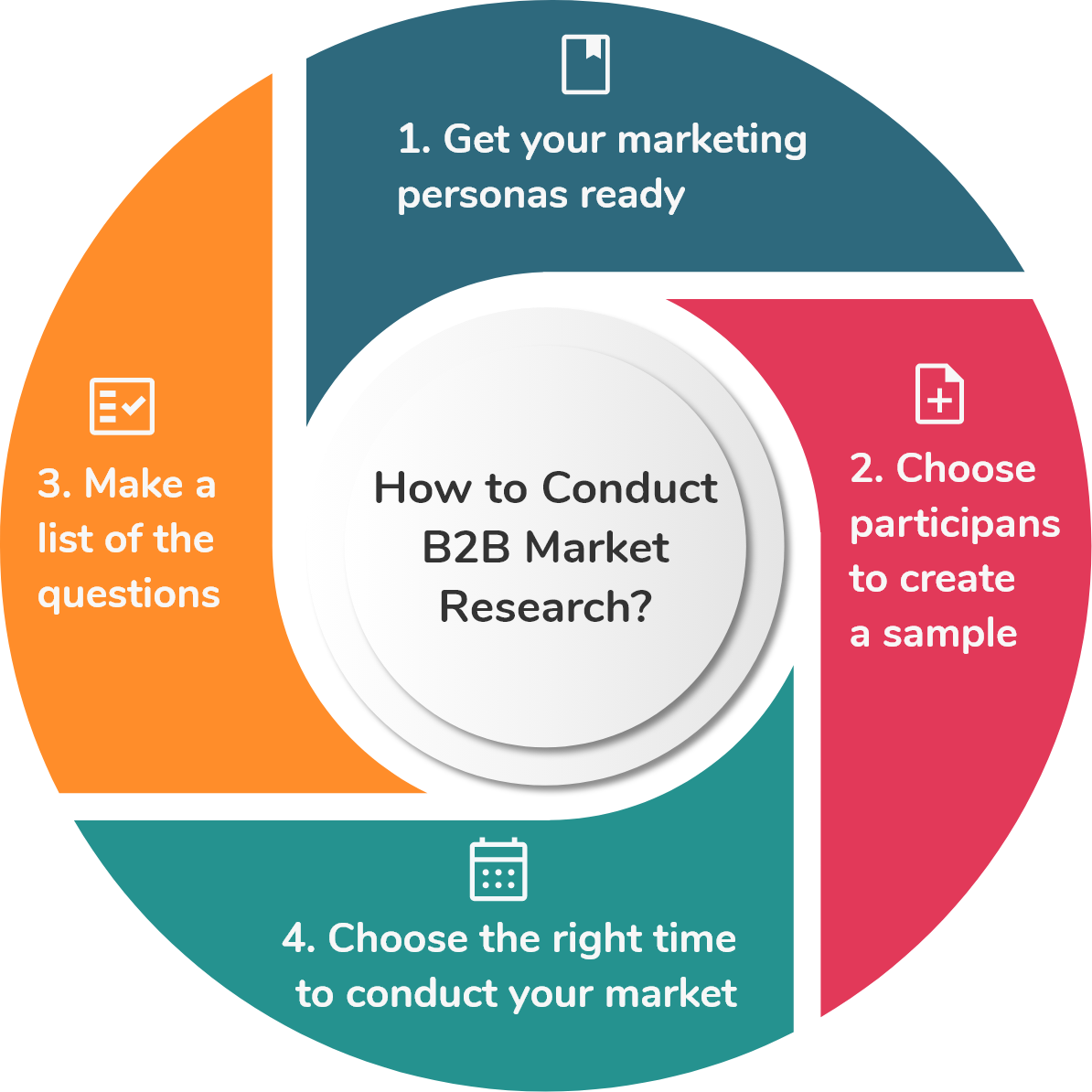 Get your marketing personas ready
Do you know your audience? Before you plunge into the buying decision of your potential customers, it is crucial to understand who you are targeting or simply who they are. And, to understand it, you must know your buyer personas or marketing personas. It is a generalised representation of what your target audience is like.
These fictional avatars help you envision your ideal customer while optimising your communications and helping you create an informed strategy. Commonly, marketing personas are crafted based on the following characteristics:
• Location
• Gender
• Age
• Occupation
• Job profile
• Income
• Family size
• Main issues they are looking for solutions for
Streamlining and creating your content around these personas will help you appeal to the right audience at the right time.
2. Choose participants to create a sample
Once your buyer personas are ready, use their characteristics to specify a group of participants to engage with to lead the B2B marketing research. Make sure to choose a good sample of your target audience. It will help you understand their buying habits and requirements.
One of the best things you can do to pick the participants is to look for people who recently bought your products or services or intentionally abandoned the cart for better insight.
Or you can get access to your potential participants by advertising on platforms where your target audience might be. Moreover, make sure to have a minimum of 10 participants representing each persona. It is how to do marketing research.
3. Make a list of the questions
Always remember: the questions you will ask the participants of your business-to-business marketing research campaign will likely impact the resulting information. Therefore, deciding on the right question is very important.
One of the golden rules of setting market research questions is asking open-ended questions (free-form questions that allow the survey respondents to reply in an open-text layout). In addition, it will also help you avoid the not-so-helpful one-word answers.
4. Choose the right time to conduct your market research
There can be a particular reason for conducting market research for your brand at a given time – maybe a product launch or opening a new store. However, market research is effective on all fronts of business-to-business service providers.
Make sure to choose a timeline during which you want to perform your market research. It will help you weave in the outcomes to the specific scenarios and zero in on the reasons behind collecting typical data.
Conclusion
The bottom line is – market research is integral to your business. Without it, you cannot recognise your customers and what they want from you. And, unless you know your customers, it is hard to provide them with an impeccable customer experience.
Now that you have a fair idea about B2B Marketing Research, it is time to kickstart it. Market research can be a challenging and daunting process. However, with the right service provider, you can do it effectively.
Are you looking for high-quality and effective market research services? Pixelmattic's B2B marketing research team has years of experience in this domain. Sign up and subscribe to free newsletters.