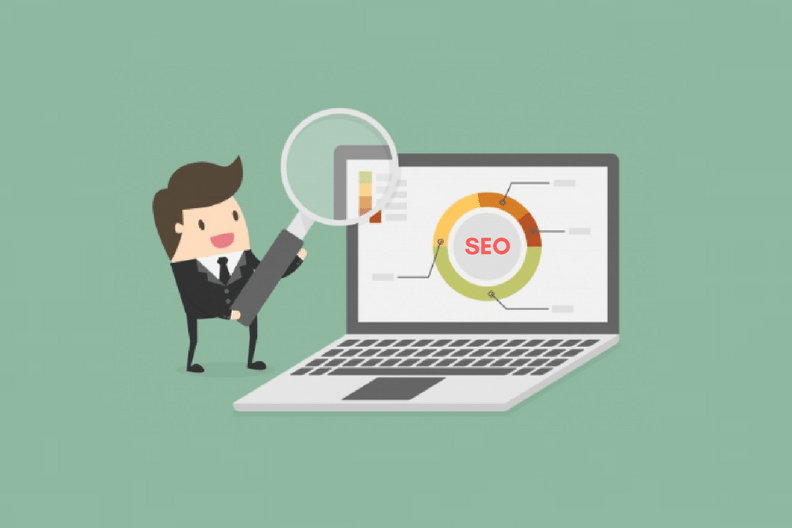 SEO increases the visibility of websites on search engines. It makes the website crawlable and easily accessible by people.
Are you a business owner, who looks towards increasing off-page SEO efforts in order to drive more traffic to your site? You've arrived at the right place. This blogpost attempts to explains some strategies in great detail, so that you can start on your off-page content marketing journey soon.
What is Off-page SEO?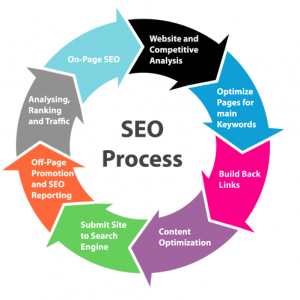 Image Source: Digitalmarketingsapiens
Off-page SEO mean activities that you and others do, away from your website, to increase your page ranking. Digital marketing experts should ideally pay attention to both on-page and offpage SEO techniques, in order to increase website rankings in SERPs.
Though many people associate off-page SEO with link building, it goes beyond that. Many activities that don't result in a standard link on other sites are important for off-page optimization.
On the other hand, On-page techniques commonly include activities like forming the content of the webpage, and adding thematic keywords, headlines, title tags, various HTML and CSS elements, and so on.
Off-page SEO techniques consist of the following activities mentioned below.
Few Ways To Implement Off-Page SEO Techniques
Internal linking
Remember to do internal linking, that is, connecting one page of your website to another page within your website. This can be done by linking keywords from your webpage, to other web pages within your website. According to Neil Patel,
None of your internal pages should stand alone. Make each page an integral part of your site and include seamless navigation.
On-page SEO is of significance in this process. Your web page content should have superior shareable quality content, with accurate keywords and title tags.
For this to work, make sure you do optimum keyword research, using keyword planner tools (ahrefs, Google Keyword Planner). Do read our previous blog post, about optimization of an important on-page SEO technique, that is, title tags.
While forming links to your homepage is necessary, remember to not overdo it. Attention must be paid to all other internal pages of your website.
The internal links should be natural, interconnecting deep meaningful keywords to your internal pages.
The links must prove to be informative, that increase user engagement. According to Google's webmaster guidelines, the amount of internal linking should be of a reasonable number.
You can pass on SEO influence by linking your low ranking webpage with your high ranking one, through internal linking.
Blog creation
If you are a business owner, an important step towards digital marketing is to create a blog, as it will  help your brand produce fresh content. More content means more keywords and more internal linking.
You can also share your blog on social media sites like Facebook and Twitter to increase their visibility and to drive traffic.
The fresh blog content provides material for digital marketing strategies to be implemented on your social media.
Your brand will also attract followers if you update your social media channels with relevant and regular content.
While you are maintaining a quality blog, you can gain referral traffic by commenting helpful suggestions on other people's blogs.
However, since blog comment links are "no follow", it's important to understand that it's not done for direct inbound links. As a guest poster, you can make your brand name visible on blogs that have a higher page ranking than yours.
What's more? Maintaining a regularly fed blog, makes it easier for Google's spiders to crawl through your website, in search of new and updated content.
Social Media Sharing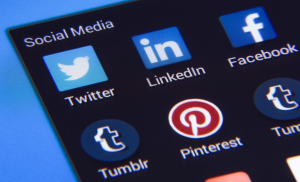 Image Source: Pixabay
Making accounts on major social media networking sites is helpful in gaining exposure and to promote your online brand. Choose your social media networking website, according to where your target audience hangs out online.
You can send out content that is relevant to your target audience's needs and wants, and subsequently engage with them through discussions.
Social media allows you to share your content in diverse forms such as videos, images, updates, articles, infographics, interactive articles etc.
Some major social media channels that you can target are Facebook, Twitter, LinkedIn, Google+, Quora, and Pinterest.
Remember to be human on your social media channels, as people like to experience genuine interaction.
Another way, which can help gain you followers on social media, is if you contact influencers, who will promote your brand. For this to happen, make sure you build connections with experts and influential people within your subject area.
Being new to the SEO world and digital marketing, do set up a profile on the query-answering social media channel called Quora. This will help you give out your expert insight, and to learn a thing or two from people from the same industry.
Your answers will also be displayed on Google search results, which will provide exposure to your brand name.
Social Bookmarking
Social bookmarking is a way for people to store, organize, search, and manage "bookmarks" of web pages.
Through social bookmarking, readers are able to save, add, edit and share bookmarks on the web. You can send your bookmarks to your friend and also view what others have tagged.
Social bookmarking websites provide an opportunity to easily research about content that is related to your subject topic, acting as a search engine.
The respective URL's of websites are organized into different categories, with added recommendations and suggestions, which is shared by the community of the bookmarking site.
These sites are crawled by bots quite regularly, as they have fresh content on their site on a daily basis.
This allows opportunities to connect with your target audience directly and understand their buying habits. Some of the major social bookmarking sites are Reddit, Delicious, StumbleUpon, Digg, etc.
Social Bookmarking is yet another powerful way of promoting your website.
Infographics and Article Submissions
Creating appealing content has become easy, with applications such as viual.ly and Canva.com.
You can present your research or important insights with your readers, in the form of these infographics, which have a high chance of gaining referral traffic back to your webpage.
Article submission or guest posting is about writing articles and submitting useful information on other credible sites belonging to the same niche as yours.
For example, If you have a e-commerce website that deals with the same of fashion accessories for women, then writing an article for fashion websites and magazines is imperative for making people aware of your status as an expert in the field of fashion. This ensures that your name or brand name is visible to readers of that website.
It is a bit tedious as compared to the other techniques on this list, but it is an excellent way to drive quality traffic to your site, as visitors will see your website mentioned in places they trust.
Do write reviews about others businesses or ask your friends and clients to write a review of your business in major business review sites like Google, Shvoong and Glassdoor.
Which other Off-Page SEO techniques do you think are important for improving organic search rankings?
Let us know in the comments down below!!