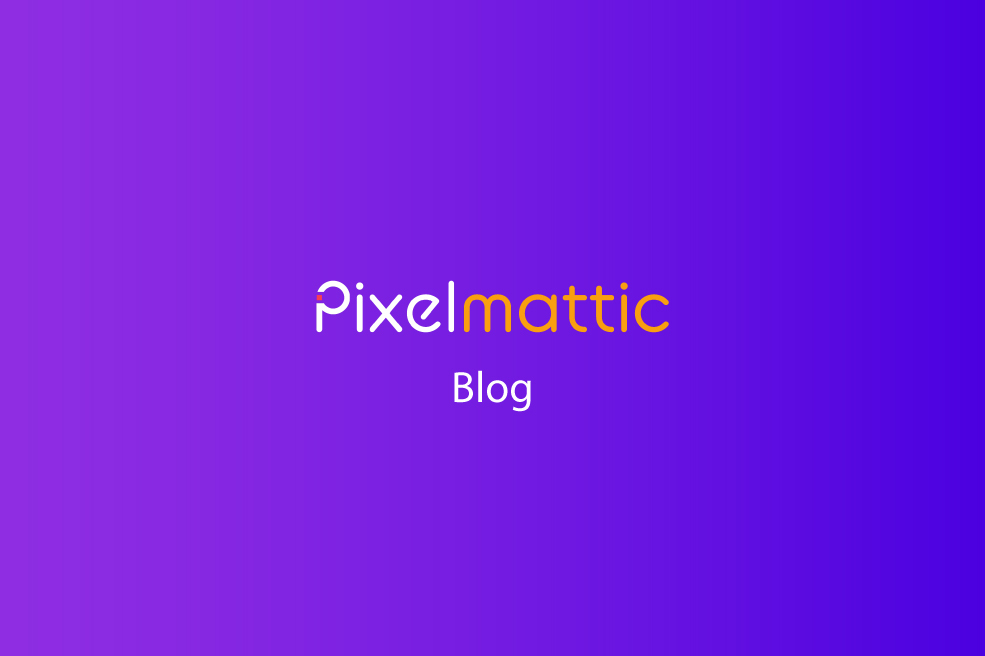 Publishing content on the web is all about getting noticed, which is a challenging task in itself. News websites, responsible for publishing a huge amount of content every day, are always neck to neck in the great tussle to make it to the top search engine rankings. Following SEO guidelines for news websites, which consists of common and uncommon ways, may help to stay one step ahead of others.
Search Engine Optimization (SEO)
Search Engine Optimization (SEO) is a well-renowned term in the digital space. It drives more traffic to your website, which in turn brings more audience, more business, and drives growth.
Search engines are getting intelligent day by day, with their updated and improved algorithm, they crawl and index millions of links as per their relevance and popularity. These answering machines searches as per searcher's query then ranks and displays useful links.
News websites have their own process set up for SEO. Setting up SEO guidelines for news websites is not easy, as it involves all the common aspects as well as other out of the box SEO strategies, to make it visible and engage the user searching for these websites and pages.
Content management system (CMS) of the news websites is one of the major factors in the search engine ranking. WordPress is the best CMS available, as it is SEO optimized and being updated constantly to provide a better experience with enhanced features.
WordPress's directory contains thousands of plugins and has an immense ability to enhance the performance which affects search engine rankings. Please refer How to Optimize WordPress for News and Media Websites
Useful SEO Guidelines for News Websites:
Let's take a look at few SEO techniques which affect search engine ranking:
Most common On-page/site factors:
     Keyword (Title, Description, and H1 Tag)
Title tag gives the most accurate description of the pages content and talks about the topic to the user and the search engine. Usually, keywords are placed in the beginning of the title tag which guides the search engine, what to rank the page for.
The Description tag is part of the snippet on the search result page, providing more information to the user about the page, gaining user clicks. Including the keyword in the description tag engages the search engine and searcher, making it more relevant. Try to keep it under 156 characters.
H1 tag is the most important heading of the page, perceived as a "second title tag". It is another relevance factor and a good practice to include the keyword in it.
Content length does matter, as  longer content reflects deeply on the topic covered, which significantly educates users, thereby increasing the conversion rate. The serpIQ analyzed how the content length affects the search engine ranking position of a page. Below is the graphical representation: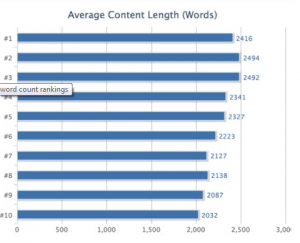 Multimedia like images and videos also helps in search page rankings. While uploading images fill alt text, caption and provide a proper description, which is relevant to search engines. 
No doubt videos are popular today. It is recommended to include quality and relevant videos related to news topic, using the proper keyword on your news websites. It can then be uploaded on YouTube, and embedded to your news site.
Read more here how Images affect rankings.
      Unique vs Duplicate content
Unique content is original and useful content. Search engines rank useful and original content higher than low-quality content. Read more on the debate of quality vs useful content.
Plagiarized content is always penalized by search engines. If news sites choose to publish press releases which have been released by several other news websites, it is important to rephrase them. 
News websites have a number of pages, it may be possible to have similar content on two different pages, which should be avoided. It can hurt your page ranking.
It is an address to a unique resource on the web. Every page or article should have their own unique URL, related to the topic. Keyword must be included in the "slug" part of the URL, which is relevant for the search engine. URL's must be topic related.
Your title may contain "stop words", whether to use them in URL solely depends on you. You URL should be readable and shorter although longer URL doesn't affect in any ranking, opting out to use stop words to make URL short, sometimes make sense. Shorter URLs are easier to parse, to copy and paste, and to share on social media.
We discussed, how to pages can have similar content, however, the URL's will be different. This issue of duplicate content could be solved by using rel="canonical" or canonical tags. Using this informs the search engine, that these pages are one.
News websites could have area-specific pages, where people hailing from that area could have the knowledge of events happening in that area or could upload his own event, to let make other users aware. This adds value to your news site.
Freshly updated and a huge amount of data and content is uploaded every moment, it becomes imperative to swiftly optimize your news website. Read more on "how website speed affects search rankings".
      Outbound and internal linking
Outbound links are links that point to some other domain from your site. When you want to guide your user to know more about something, linking to authoritative and related to topic links increases the trust factor for search engines. They should be used in moderation.
Internal links relate to the importance of other pages to the linked one, and may help in the search rankings.
It plays a significant role in increasing your visibility on search pages. It helps the search engine to index your pages in proper order and with ease. It shares the information with search engine about the content of the pages.
Most common Off-page/site factors
 News websites having their printed publication running every day or weekly can include their website address on each page visible at the bottom, to gain more audience online.
 News websites will have their sales page. It should be organized and clearly display the benefits, on why should user engage with their website and not others, if they select to do business with them?
Backlinks are also known as inbound links. They are links to other web pages that direct users and search engines to your web page. It is very important and effective means to rank highly on the search engine. The quality of the link matters for the search engine, as they tell them for what should they be ranked for.
If some other news website directing to your website, it is considered with high regards. It is the trust shown by the other linking site, which passes "TrustRank" to your website. Authority of the linking domain and linking page is very important factor in ranking.
Links which are found in the page's content are more powerful for ranking and carry more weight rather than the links which are sitting on the sidebars or in an empty page. These are also known as contextual links.
Diversity matters. Too many links of the same kind or from a single source may impact your ranking negatively. Building links for your website from diverse sources is the best option in your hand.
This is a very good option to improve your SEO. Sending automated newsletters to your readers, with new and best articles may drive significant traffic to your website.
Social media, as it is evolving, it is one of the best option SEO to drive traffic to news websites. Facebook, Twitter, Pinterest, Linkedin and many other potential websites could be used to update you news and content.
Through Facebook, you can create a page for your news website, requesting people to share the content which helps to generate brand awareness. Tweeting quality content on twitter will help you to gain numerous re-tweets, broadening your reach gaining more followers.
The above-mentioned SEO guidelines for news websites are well known and followed by everyone. Overlooking these small but important factors may harm your website/page rankings.
Few other factors affecting search engine ranking of news websites are:
 Information Architecture and Navigation
News websites will be adding a fresh, time-sensitive and huge amount of data every day or every week. Your website's effective information architecture enables the users or readers to easily locate the fresh content, archived content, services and other information in few clicks. Navigation helps the users to reach their desired stop.
Both are an integral part of a website, and cannot be taken lightly. It largely affects SEO, as if a user is not able to locate, what he wants, he will search for the same thing in your competitor's website.
Numerical pagination (From 1,2,3…etc) as compared to the old fashioned "previous and next links" fares far better for SEO. It allows all your archived and old content to be held closer to site and home pages of different categories.
Please visit this video to know more about pagination: https://www.youtube.com/watch?v=njn8uXTWiGg
A Search engine like Google began this initiative of having mobile-friendly websites to improve the performance of the mobile web. It hugely impacts the website and page rankings, as it enhances your search visibility.
WordPress news websites can easily integrate AMP for their websites with the help of plugins. Read more on: How to make use of AMP with WordPress.
  Facebook Instant Articles

  
New concept initiated by Facebook recently for publishers to publish their articles directly from their content management system. It is faster than standard mobile web articles, which shows in your news feed to provide a better experience for reading articles.
Know more How To Publish Instant Articles On Facebook Through WordPress.
Get started with Instant Articles and start publishing.
You are obviously familiar with Google News. Google News is a free news aggregator  by Google, which selects the latest news from thousands of publications across the web.
If you really want your news website to stand out, consider having your website included in Google News. Here are a few basic qualifications required for news websites that seek Google News Inclusion:
Unique, Relevant and news oriented content
Post URLs should be unique and include 3 digits
Clean Pages and links ,crawlable HTML
The entire list of qualifications can be found here
Some other useful things to consider are mentioned below:
According to Kinsta, "Businesses now have to take new and unique approaches to SEO to win the never-ending game in SERPs. Many bootstrap companies and blogs build their entire business from the beginning off of organic search."
Read more on their post, WordPress SEO Checklist – 45 Tips for 2017, that has over 45+ WordPress SEO tips to help skyrocket your traffic and hopefully help you dominate your competition.
In a Nutshell
The world of SEO is expanding every day with new techniques popping up every now and then. The above SEO guidelines for news websites are just a compilation of the basic and most used techniques. However, there may be more and better SEO techniques, used discreetly by the webmasters to affect the page rankings.
If you have more to share with other readers, please feel free to leave a comment below.