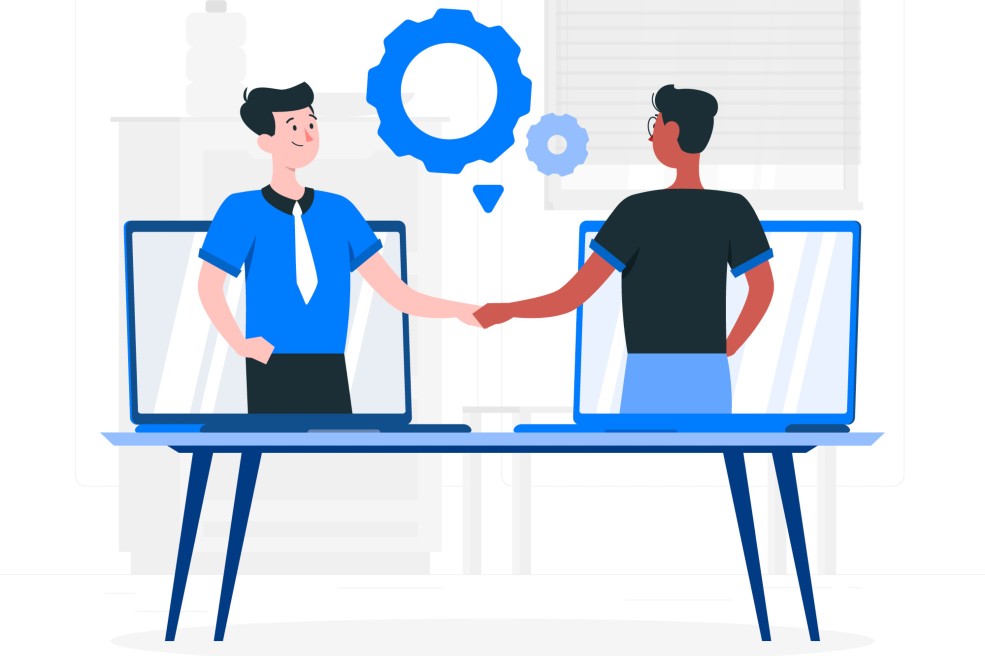 In this pandemic era, your staff might be scattered all over the globe, with various departments operating from different countries, catering to customers far and beyond. Time is the essence of any business, and meetings need to be coordinated so that information is economically imparted to the necessary parties.
In some organizations, communication between employees needs to be direct, as some organizations do not necessarily follow a strict hierarchy of management. In such a scenario, we look towards online communication tools and services. Some organizations forego the 'brick and mortar' way of conducting business, doing majority or even all their business online.
This is so because setting up a business online has become more of a necessity. It is relatively convenient and inexpensive, with a relatively efficient way of marketing products found on the internet. You can use these online marketing communication tools to promote your online presence.
What is business communication?
Under effective business communication, managers or employees' intended message is clear and well-understood by the intended audience. Business communication that takes place today is instantaneous and online, thanks to laptops, smartphones and tablets. Effective communication involves feedback and a constant flow of information for the attainment of goals and objectives.

Various types of business communication take place in an organization.
Upward communication is the flow of information from the subordinates to superiors, making sure that the management hears organizational grievances, productivity suggestions, feedback, and many more topics.
How else would employees be able to communicate and address concerns to the management?
Downward communication is an exchange of information from top to bottom, i.e., from superiors to subordinates. This includes transmitting instructions, decisions, obtaining feedback, providing motivation, among other things.
Horizontal communication is the flow of information from and to people of similar ranking in an organization.
External communication is when employees communicate with customers, shareholders, competitors and other external entities.
Now that we know what business communication is, let's focus our energies into online communication of ideas, feedback and decisions.
Online communication tools
Here are some online communication tools that you, as a business owner, can use to improve your online business communication.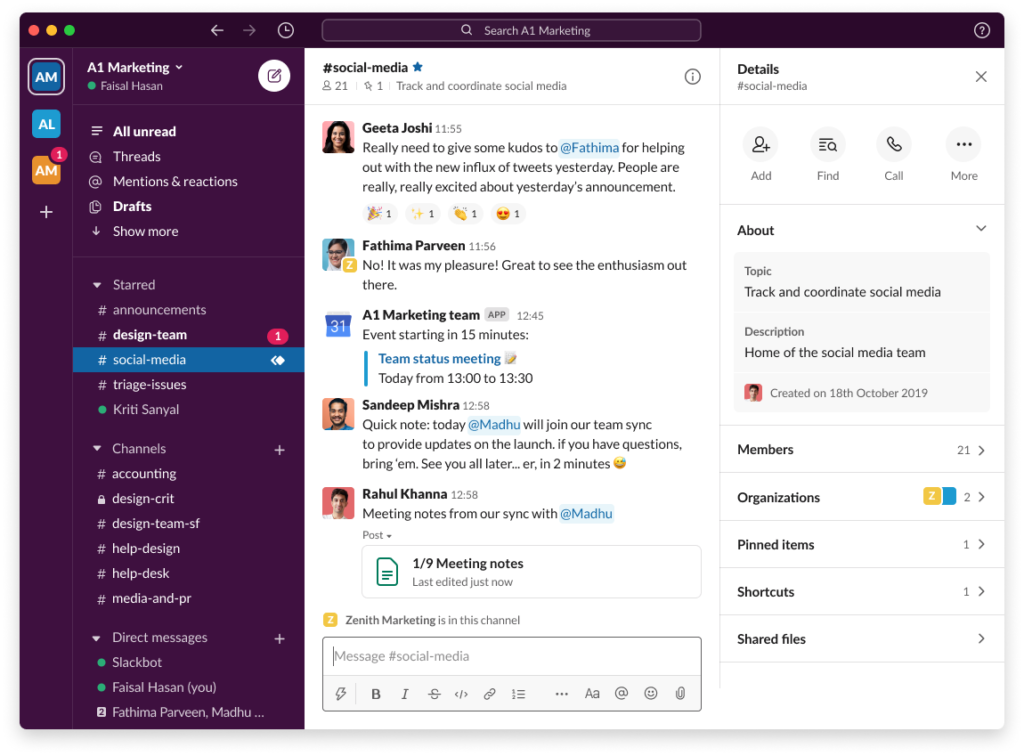 Slack is an online communication tool that aims to cover all aspects of a workplace, such as kicking off a project, over-viewing hiring process, reviewing business performance, and more.
It's a shared workplace, where employees can directly message each other or be included in a channel, with each conversation and project work archived and organized neatly.
You can also integrate productivity tools and applications (Trello, Google Drive, Dropbox) with Slack, such that conversations in linked apps can be viewed at one place. You can present all information about a particular topic on time within a channel, which is viewable by teams. These teams can be divided based on their departments, clients, and skills.
When a new employee is added into a particular channel, he/she can view the past activities on the channels, to stay up to date with all previous happenings.
Team members can also engage in video calls, which is a substitute for in-office meetings, mostly when the team members are scattered all around the globe. As a business owner, you can conduct calls with one or all of your team members, to stay updated on their work progress and to answer their queries.
Learn more about Slack


Cisco Webex provides superior quality video/audio conferencing, a wide array of file-sharing abilities, and an omnipresent mobile presence. This tool makes sure that work happens anywhere, anytime.
You can set up private meeting rooms within Cisco WebEx, wherein you can send your web address to people you want to connect with.
It is also possible to set up events using WebEx, where groups of 100 to 3000 can connect simultaneously, with multiple presenters broadcasting information.
Cisco WebEx also can arrange for online training centres, where you can participate in lectures and even interact with others using response tools.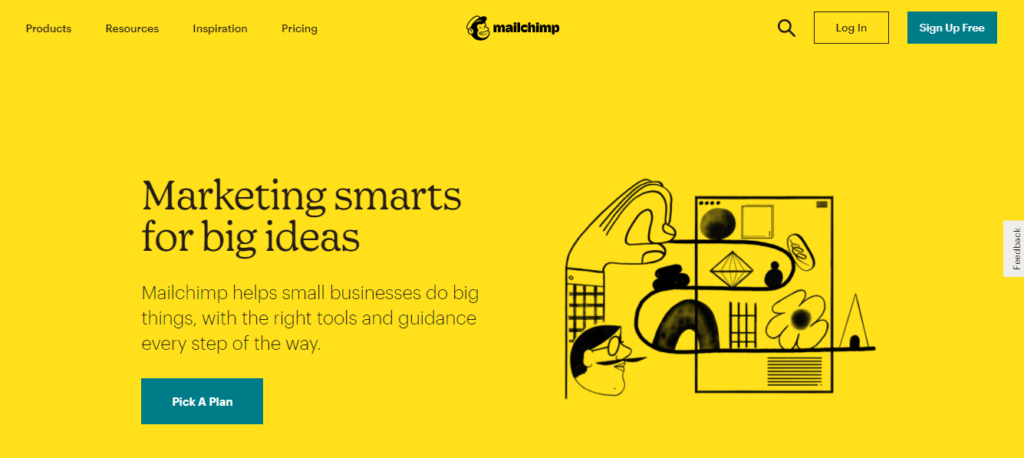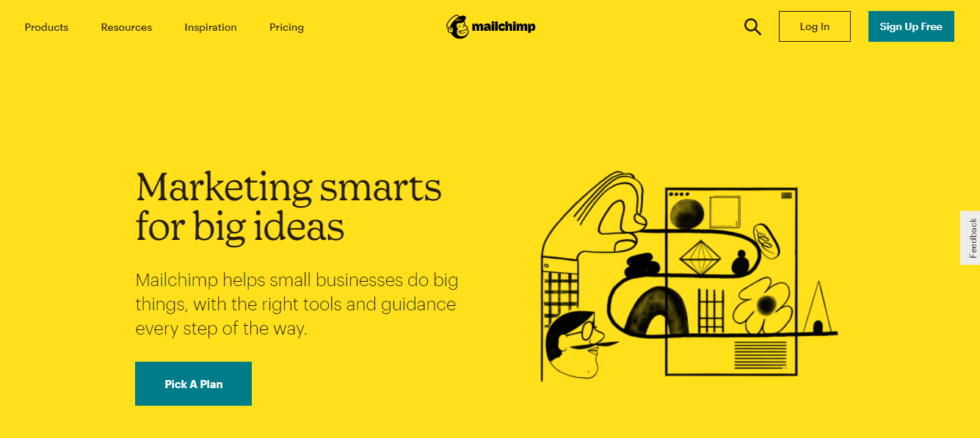 Email remains an important mode of online communication in an organization. It is an integral part of work-life. One of the best email marketing providers is Mailchimp. It is a cloud-based email marketing solution that helps businesses of all sizes to design, automate and manage marketing campaigns across various email platforms and ad channels.
Some of its leading features include marketing automation, segmentation, social media advertising features, landing pages advanced analytics, app integration and data insights.
Mailchimp offers a free plan. It is suitable for small businesses. It allows you to add 2000 subscribers and can send 12000 emails per month. The paid version has standard($14.99) and premium plans($299).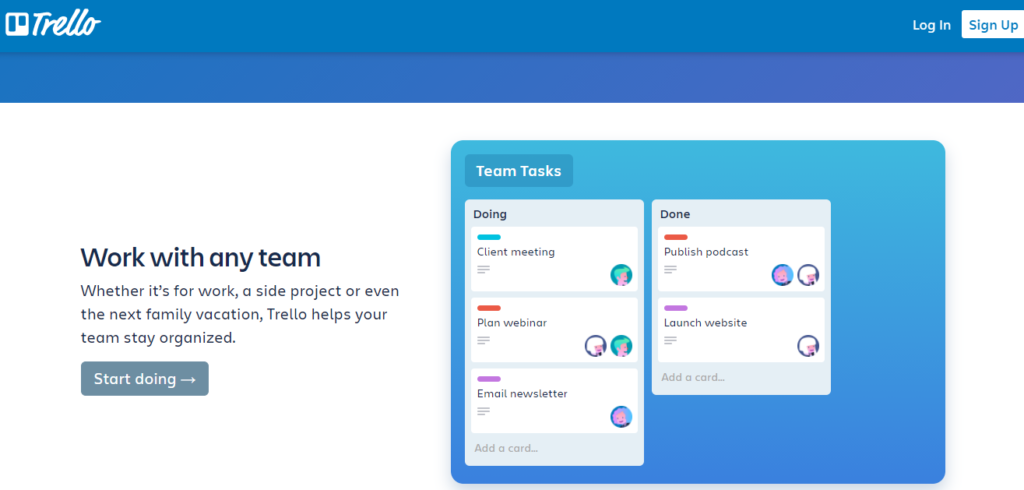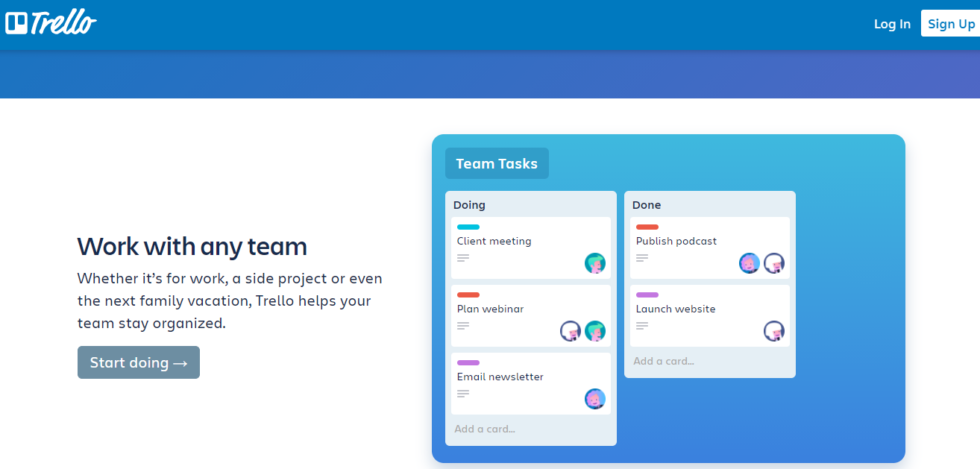 Imagine having all your to-do tasks written in the form of cards, which are movable in an interactive manner on an online board. Trello, a free online communication app, allows you to do this and much more.
After the setting up of a Trello board, you can add members from your team to cards, to assign them with work. After the members are added to a card, they will receive notifications and start work on their assigned tasks.
Added members can also write status updates on cards, to share their progress with their managers. Members of the Trello board team can also subscribe to lists or to the Trello board itself.
Managers can be informed via notifications when the due dates are marked as done/completed by the members. You can pinpoint a member using @mention in a comment, and you can mention an entire board or card using @board and @card.
Trello offers packages such as the Premium which cost $10. 99per user/per month; Business Plan costs $24.99 per user/per month and the Enterprise for which have contacted the vendor for a quote.

Microsoft Teams is a collaborative platform which brings together chat, meetings, video conferencing, content collaboration with Microsoft 365 applications. It has many useful features for business communication.
It is free to use, and you get seamless audio and fast video calls.
With a team, you can set up channels. These allow members to communicate with each other. It also has basic chat functions.
All the teams can use SharePoint Online to store documents. You can conduct company-wide meetings or training using online meetings functions. You can host up to 10000 users. One of the unique features of Microsoft Teams is that you can join an online meeting via phone with a dial-in number.

Zoom was founded in 2011 but became popular in the past few months. Zoom is a cloud-based free video conferencing software. It allows you to interact with co-workers virtually and also can be used for social events.
It has become essential for small and medium businesses as it helps to keep in touch and continue daily workflows. Some of the features of zoom include one-to-one meetings, screen sharing and group video conferencing.
The free plan allows you to conduct group meetings with multiple participants with a time limit of 40 mins. It also has paid versions which will enable you to record and provide customer support.
The most innovative online communication tool is a chatbot. Chatbots are used for automated communication or live chats with potential customers. A great advantage of this tool is the possibility of 24/7 customer service throughout the year. Here are some of the WordPress plugins for chatbots.
Further reading: The Basecamp Guide to Internal Communication
Pixelmattic's Communication Stack
We are a fully remote digital agency. Our entire workflow relies on various online communication tools. Here are some of the online communication tools which we use:
Slack

– We use Slack for internal communication and communication with retainer clients. It has become our company's dashboard. We have divided the various topics into channels and share related files and documents. We have integrated other tools such as Google calendar and Trello to manage the projects and workflow.

Google Meet

– We use Google Meet for video meetings with clients

Mailchimp – A tool we use for communicating with our email subscribers.
Zoho Projects

– We use Zoho Projects for project management and communication between the team and the clients. Our team uses this for effective time and task management. We use this to respond to the ticket raised by the clients and notify them after the issue is resolved. This is also used to update the status of the submitted ticket.

Freshdesk

– We use Freshdesk to support/give the response to the ticket raised by the clients.

Zapier

– We use this tool to integrate various tools to get the notification and alert automation.

Zeplin – We use this tool for design-related communication within the team and the clients. Our designers export the design to this toll and share. The clients or the other team members can add comments or review to

it.
What is your communication stack? We'd love to hear. Share them with us in the comments section below.