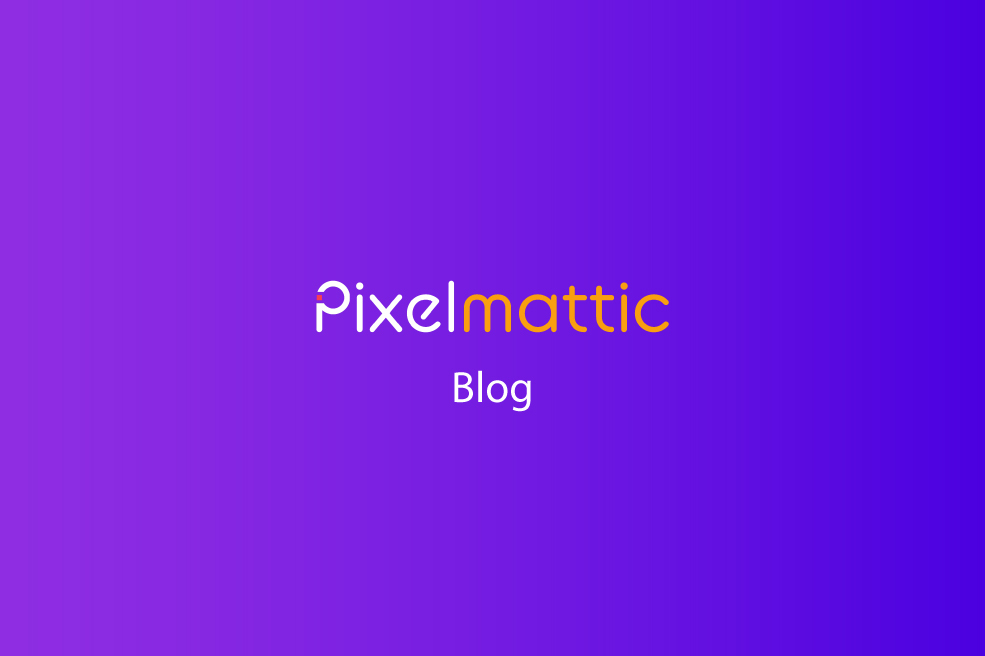 Selecting a vendor to develop your website and work on projects is the first step. In due time, you need to decide on what engagement model are you going to adopt with your vendor. There are a lot of options to choose from, and in this post, we will explain some of the popular vendor engagement models in detail so that you can find the most suitable one for yourself.
Firstly, you should work out what pricing model you want to go for. Here is a list of some commonly used types of pricing:
Cost-Plus Pricing: This model is often used for the purpose of maximizing business profits. It involves the successive addition of all costs associated with a product or service and adding on a percentage (markup price) for profit. There is a simple formula for cost-plus pricing:
Desired profit / Units produced = Markup
Cost + Markup = Sales price
Value Based Pricing: This model involves setting the price products and services based on their value as perceived by the customer. The price offered to one customer may not be the same price offered to another.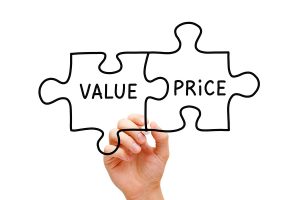 Hourly Pricing: This model is exclusively for businesses that provide services. Services are chargeable based on the number of hours that they have been availed for. An hourly price is set on each service. The formula for hourly pricing is as follows:
Hourly Rate * Total no. of hours spent on project = Total Cost
Fixed Pricing: Ideal for small and medium size projects, this model involves charging the client a set price for a service offered. For example, a company may charge a client a price of Rs. 20, 00,000 to complete a project regardless of how many hours are spent or how many resources are utilized.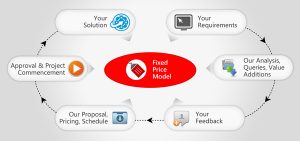 Image Source
Performance-based pricing:  performance-based pricing depends on the performance of the product or service being offered. This pricing model is used for specific clients and in specific situations.  A written agreement between the vendor and the client is mandatory. Guidelines need to be set and followed to accomplish the objectives.

OUTSOURCING ENGAGEMENT MODELS:
Outsourcing should be a strategic alliance, not just handing out duties to a third-parties. It should be mutually beneficial both for the outsourcer and the outsourcee.
There are 2 main types of outsourcing engagement models:
Tactical Engagement Models
Strategic Engagement Models
Tactical Engagement Models:
Staff augmentation is the by far the simplest model in this category. It enables the extension of a company's existing in-house staff with outsourced workers. Cost reduction is a major advantage of staff augmentation. This approach works well on a short-term basis, but the clients are required to play their part in supervising the augmented staff. Hence the Project Management and Technical Leadership aspect remain in the hands of the clients. One limitation of staff augmentation is that innovation and thinking outside the box are compromised.
Project-Based Engagement Model: This model is time bound and useful for projects where requirements remain constant throughout the development process. Cost reduction and time to market are attained by outsourcing the project to a vendor with the requisite technical expertise. In cases where requirements keep changing during the process, it is wise to consider strategic engagement models instead.
Tactical Consultancy is an analogy for several value-added services. The client may not have in-house access to technical expertise in areas like UX design, Architecture and Technology advisory, Security assessment etc. An outsourcing vendor generally provides such services at a fixed price for a given period of time.
Strategic Engagement Models
These models rely on long-term relationships between a client and the outsourcing vendor and there is scope for innovation.
 Offshore/Nearshore Development Center: This model is flexible and goes a long way in enhancing clients' product development capacity. When product requirements are driven by a client, the staff is managed by the vendor. This model can be incorporated into a vast number of projects including new product development, legacy modernization and maintenance, testing services and other long-term activities.
 Product Development Services 2.0 is a highly innovative strategic engagement model that seeks to maximize outputs from an outsourcing relationship. Post product release, the vendor, t, continues product optimization and sustainability. Thus this model allows you to outsource the entire product life cycle (PLC) can be outsourced to a vendor.
 Strategic Consultancy This model seeks to improve the efficiency of the process and the product quality of a client's organization. It covers all aspects of the People/Process/Technology triangle,a highly impacting the client's transformation and strategic decision-making process.
Finding A Perfect Website Development Vendor – Checklist
Conclusion:
Now that you have an insight about the different types of vendor engagement models and pricing strategies, you can choose the one that suits your needs in the best way possible. You should consider checking out our post on Important Things you need to do after Vendor Selection
[content_band inner_container="true" no_margin="true" padding_top="0px" padding_bottom="0px" border="none" bg_color="#e5e5e5″]
Found this useful? Join our mailing list and we'll send you a free checklist template to help you select the right vendor.
[contact-form-7 404 "Not Found"]
[/content_band]
Related Posts