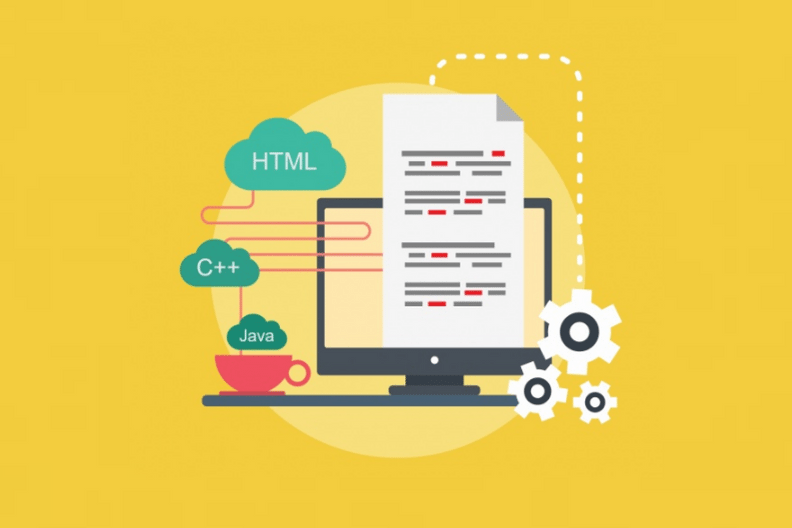 What is web hosting you ask? Your website is made up of files that contain HTML, CSS and Server code. All of this has to be stored somewhere so that it is easily accessible to people.
Web hosting provides you space and computing power to store, process and output content that can be viewed on internet browsers.
You could technically set this up in your garage, but you would need to know how to configure and install a web server and other related software. You would also need to monitor it 24X7 so that your website is available to people all the time.
Sounds a little complex? Let's simplify this. 
What if you wanted a store for your business? You'd need to rent out space in the location that you prefer. Once you have your rented space, you would be able to store your products, furniture and everything that you want in your shop inside that space.
A web host is almost similar to that area that you rent out. Web Hosting is the service of providing space on the Internet for websites.
When you make a website and want people to see it, you will have to 'rent it out', using a web hosting service.
Web hosting issues bringing your productivity down? Best help and support is here! We provide managed hosting with 10gb space! Sign up for a WPCruiseControl plan today!
The following terms will introduce you to words you will often hear associated with web hosting:
But before that let's understand the process of hosting a website. Assume that the design and development of a website are already done. You now have a website ready.
But what about the Domain name? A domain name helps everybody on the internet find you easily. It's the name the users on the internet can use to access your website. It's exactly like the address of your rented shop.
Once you have decided what you'd like to call your website, you will have to purchase the domain name. Keep in mind to have more than one option for your domain name. Everyone on the internet has a website nowadays, so it's possible that the name your looking for is already taken.
One more thing to keep in mind: Every computer on the internet has an IP address, IP is short for Internet Protocol. These addresses are in numbers and make it difficult for people to remember them. A domain name is like an alias for an IP address.
Once you have purchased the domain name, now you'll need to set up a Domain Name Server (DNS). Like I mentioned previously, every computer on the internet has an IP address, someone needs to keep track of that? That's exactly what a DNS does.
Quite often the same company who sells you your domain name will also maintain this information but there are also companies who specialize in providing DNS services.
You might be thinking where does hosting come into the picture and why is it so important.
Well, let's come down to your website. Your website is really nothing but a bunch of HTML files, CSS files (stylesheets), images and photos, etc. All of these files need to be in a folder on a computer that is connected to the Internet. That computer is called a "server" because it serves up our website files when people come to visit.
When you pay a company to put your files on their web server, you're buying hosting. The company is hosting your website on their servers. 
Coming back to the terms related to web Hosting,
WEB HOSTING:
A way to make your website publicly available through the internet is called web hosting.
WEB SERVER:
These are computers that store web pages. It provides these pages when requested through the internet. These computers have different specifications and are usually more powerful.
WEB HOST:
They are the companies that provide the space on the web server. This space is either owned or leased for use by their clients. Sometimes these web hosts do not own a server but will in turn lease it out from a larger web hosting company and such a service is called reseller hosting service and the web hosts are called web reseller.
TYPES OF WEB HOSTING:
The video below gives you a brief overview of what is web hosting and the types of hosting available: Shared, VPS and Dedicated hosting.

Free Hosting: This is a good choice for non-critical websites. Usually of the form yourname.webhost.com
Shared Hosting:  As explained it is cheap! It's like living in an apartment, you share all the services.
Dedicated Hosting: This is like owning your own big home, buying as many resource updates as you want. You need to make sure you have the bandwidth and the ISP.
Collocated Hosting: similar to dedicated hosting but at a lower cost. Full charge of your websites and can fix all the problems yourself. Good for people with no technical background and experience.
VPS (virtual private server) hosting: It is bigger and you have control over everything inside your walls of a township. Flexible than shared hosting.
https://www.youtube.com/watch?v=n7rzi2hGAzA
W3Schools has a good comparison of the different types of web hosting explaining the pros and cons of each option.
WordPress is a content management software that is installed on a web server. Most self-hosted WordPress websites use Shared Hosting. But based on your needs, you can use a VPS or a dedicated server to run your WordPress website.
Let's look at some recommended shared WordPress hosting services:
1. Bluehost 
3. Hostgator
4. Siteground
5. WP Engine
Get 20% Off On Your First Payment With An Offer From Us On WP Engine! – Click Here
Another type of hosting service that is gaining popularity with WordPress is known as  Managed WP hosting.
In this type of hosting all the technical aspects of WordPress is managed by the host. It includes security, speed, updates, backups, website uptime, and scalability. This type of hosting lets you concentrate on your business while the experts do all the needful for your website. And therefore it's priced higher than your shared hosting.
This is ideal for small business and those websites that have heavy traffic. It boils down to if you really need blazing fast expert support for your website and if you are willing to pay extra as compared to the other hosting plans. The following providers support managed WP hosting:
4. Websynthesis: Pricing Plans
Web Hosting Costs
In general, shared hosting is the cheapest because you share the resources with other websites. Managed hosting and VPS fall in the next category as they provide you with more control and resources. Dedicated servers are usually the most expensive option of the lot.
Shared hosting price range: $5 – $10 per month
VPS Hosting price range: $25- $100+ per month
Dedicated Server price range: $250+ per month
[table id=3 /]
Deciding Factors in choosing your web hosting:
1. Needs assessment
You need to make an assessment of the size and complexity of your website. What technologies it is running on and therefore what is the required hosting environment needed. An expert can help you make this assessment and give you recommendations. The recommendation will also need to take into account your existing web traffic and projected web traffic.
2. Cost
Based on your needs, you will know what types of hosting will be required. When you look for hosting providers in that category, you want to select something within your budget. The price range mentioned above should give you an idea of what costs you might incur.
3. Scalability
If you have plans for your website which might mean adding new features or you expect the web traffic to grow significantly, make sure the web hosting provides you the option of scaling up.
4. Support
This is a critical aspect to consider when choosing this service. Reliable and fast support can be a lifesaver if your website crashes. Even when the support is good, you might need some technical help to sort the issues. That's where signing up for a maintenance plan with your developer helps.
Hosting is a foundational aspect of a marketing website. Read our WordPress marketing guide to find out more.
For more information on how to choose the right website development service, read our blog post on Finding A Perfect Website Development Vendor – Checklist!
Here is a list of Web Hosting Companies.
From finding a domain name, setting up a DNS and choosing the right web host, we have covered half of what you need to do to your website. But setting up an online site is much easier than maintaining it. And it could be terrifying to lose your website because some creepy hacker received access to your site and deleted it for fun.
Read our post on WordPress Backup Service – BlogVault Review for more information on website backup!
Which web hosting are you currently using and what has been your experience? We'd love to hear from you, so leave us your comments.