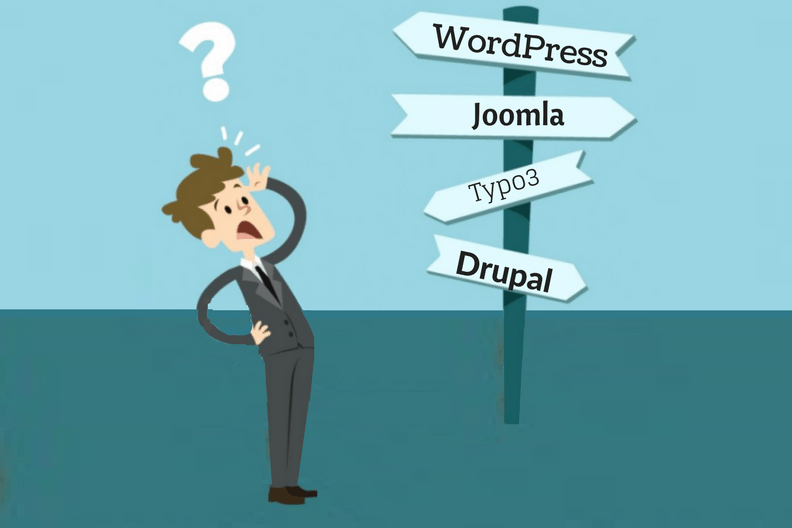 We breathe WordPress, yes that's true. We love WordPress more than you probably do and this post is going to make you do the same! After taking a good look at some posts with a list of WordPress alternatives, we decided to tell you why we think the CMSes out there are good and why WordPress is better.
WordPress is easily the most popular content management system available on the web today. And it's a well-known fact that WordPress now powers around 27% of the websites in the world. But for most businesses, few platforms come close to offering the same degree of user-friendliness and expertise offered by WordPress.
There are 2.7 million global monthly searches for WordPress.
WordPress is certainly not the only available solution out there for those who want to build a new and reliable website, but if you ask us, we'd still point you to WordPress.

Here's our take on top WordPress alternatives, what they are known for and how WordPress is better!
1. Drupal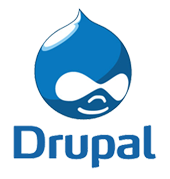 Drupal is one of the very well known enterprise content management systems, one of the most popular WordPress alternatives used by a number of high-profile companies like the New York Observer, Popular Science, MIT, Sony Music, Fast Company, and many others.
Top 3 Features:
Easy content authoring, reliable performance, and excellent security.
Its tools help you build the versatile, structured content that dynamic web experiences need.
Great choice for creating integrated digital frameworks.
Known for: Strong community support
You can join forums to ask questions, trade code and gain insights. In addition to online groups, there are events and meetups, chats and the Planet Drupal blog that aggregates posts by Drupal users for Drupal users.
I must admit, Drupal has a very large community to help you with queries, but Drupal's community isn't as big as the WordPress community.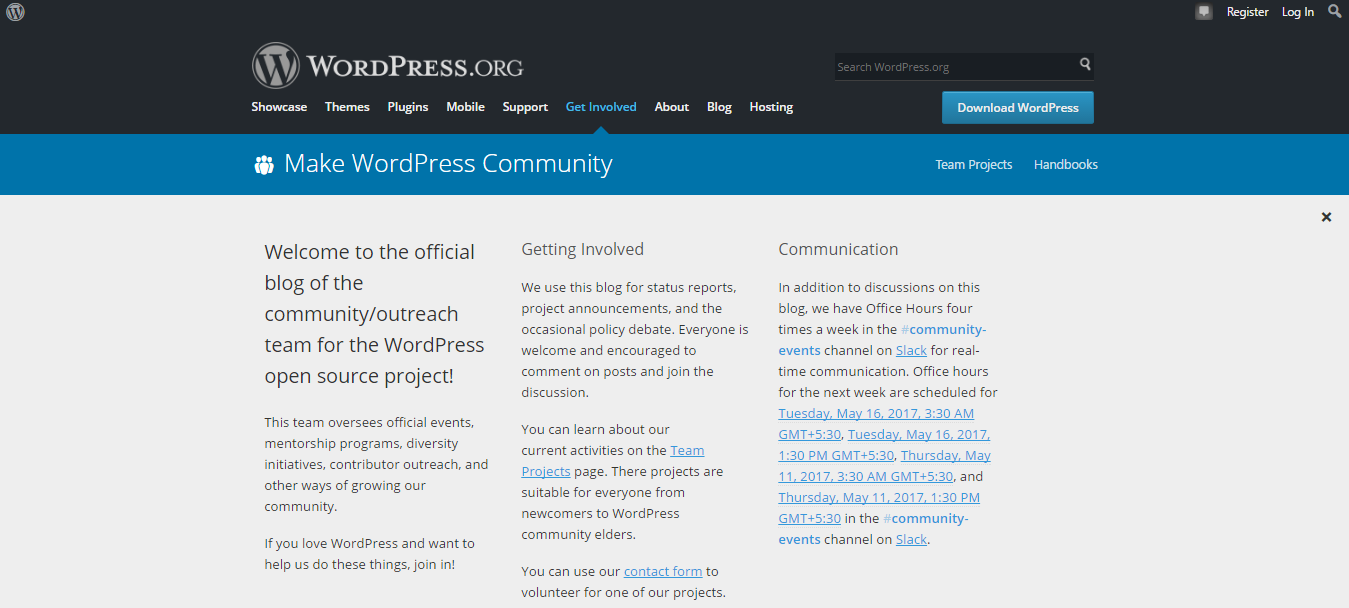 Image Source: wordpress.org
Drupal Vs WordPress
WordPress and Drupal were released only a couple of years apart, but WordPress has gained a user base almost 10 times that of Drupal.
If you know you have limited knowledge of website development, Drupal is not a good choice because it requires a great deal of customization to achieve things WordPress can do out of the box. In the public eye, terms "Wordpress" and "user-friendly" are synonyms, with WordPress, you can start blogging in minutes using the WYSIWYG editor.
So if you are not the coding types and you're thinking of Drupal then you must know this:
Drupal developers are not easy to get a hold of. And since they have had to go through the steep learning curve of getting to know Drupal, their services are expensive, unlike WordPress. You can take a look at our WordPress Maintenance Plans and see for yourself!
Drupal boasts The White House and The Economist as users, whereas WordPress has The New York Times and CNN. WordPress is the obvious choice for creative websites and publishing content, and Drupal is good for those who need a stable and scalable website without prioritizing aesthetics.
If you are thinking about what are the other kinds of website types that can be built using WordPress, take a look at our blog post on 55 Awesome WordPress Website Types You Can Build.
That's not it, there are tons of differences between WordPress and Drupal, you can read more about it on WordPress vs. Drupal: Choosing Between Two Platforms!
2. Joomla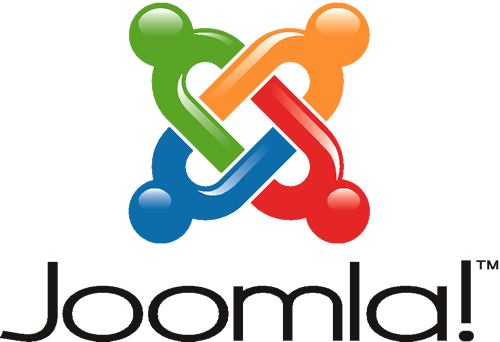 Joomla is also one of the top open-source enterprise content management systems designed for developers with coding experience rather than beginners who are more dependent on website builders for creating web content. It is used by some very prominent companies as the CMS for their websites, including MTV, Harvard University, and IHOP.
Top 3 Features:
User authentication can be done with OpenID, Google, and LDAP, among others.
The dashboard is easy to navigate while creating and uploading web content. Additional add-ons are available to allow document management, file distribution and project management. It also has page builders which help you build websites like a pro.
A very active user community and tons of documentation are available that are effective in answering questions that cannot otherwise be answered due to the lack of personal support options.
Known For: A large number of extensions
Joomla offers more than 7000+ extensions to its users. These extensions are available for both front and backend functions that can be added or deleted at any time.
But compared to the 50,000 different kinds of plugins available in the WordPress repository, your chances of finding what perfectly fits your need on WordPress is going to be much simpler.

Image Source: wordpress.org
Joomla Vs WordPress
Joomla and WordPress are renowned for their ease-of-use, extensive customization opportunities, and active communities. Both these platforms have powerful developer APIs, extend core functionality with add-ons and offer mobile responsive themes.
If you compare the SEO capabilities of both platforms, Joomla has the advantage of its capability to allow its users to set meta descriptions and keywords for new articles. WordPress, on the other hand, has the most powerful and incredibly popular plugin, Yoast SEO.
Yoast categorizes your SEO score in different areas using a traffic light system of red, yellow, or green colors. Furthermore, the plugin tells you exactly how to improve your score in each area – and if that wasn't enough, it also rates your post's readability.
Joomla does have Easy Frontend SEO (EFSEO) as an equivalent to Yoast but is clearly no match.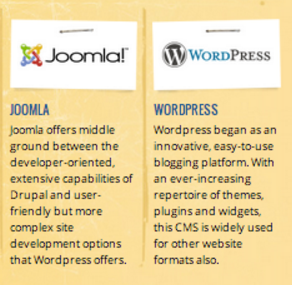 Image Source: ProBlogger
Talking about design, not only is it easier to find high-quality WordPress themes but they also often offer a higher level of support and a mostly better experience than compared to Joomla.
WordPress enables its users to manage their content with relative ease and clearly provides a better experience overall. Between WordPress vs Joomla, there can only be one winner, and the crown must go to WordPress.
Don't believe us? Read this blog post on WordPress Vs Joomla: Which CMS To Choose For Your Website? by ThemeIsle and see for yourself!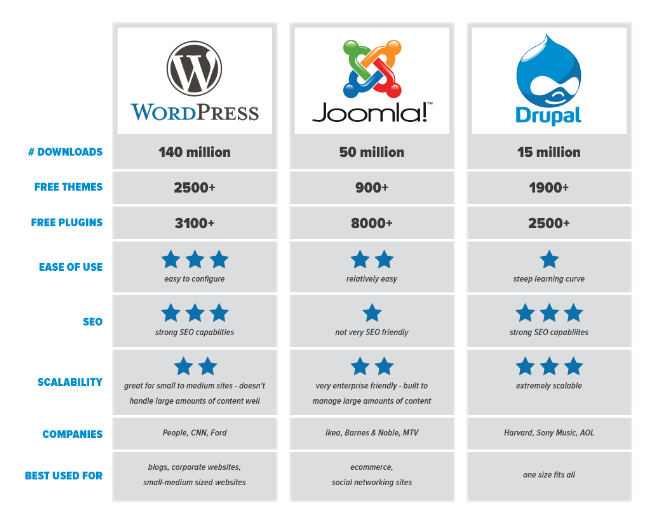 Image Source: Jellymetrics
3. Silver Stripe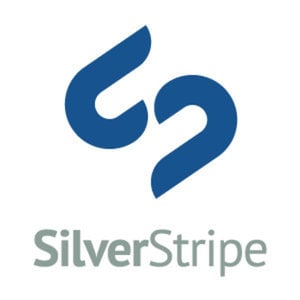 Silver Stripe is an open source enterprise content management system that is well-suited for developers and designers who are comfortable with code. They have recipes and tutorials for beginning developers, and plenty of modules for things like blogs and forums.
Top 3 Features:
Control in a snap, the SilverStripe site tree shows the page hierarchy structure clearly and logically, allowing users to move pages and upload files using drag-and-drop.
The code is isolated in Sapphire, so designers can use whatever HTML and CSS they want to style their sites.
Multilingual: content authors and website visitors can use the language of their choice, including German, tereo Māori, and languages reliant on Unicode such as Chinese and Arabic.
Interestingly, WordPress has their own team of translators around the globe. Translating is one of the easiest ways to get involved with WordPress and contribute to the project. The WordPress community holds translation days to help in collaborating towards translating WordPress into many native languages.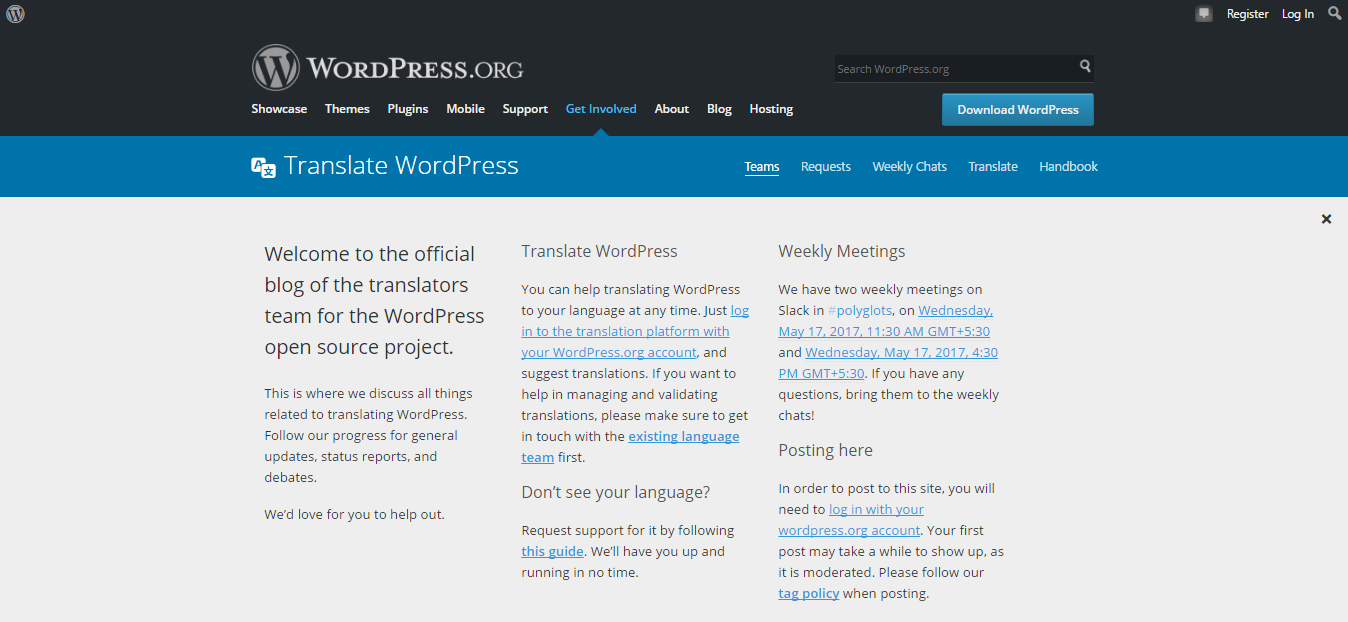 Image Source: wordpress.org
WordPress 4.7 release included an option to set a language for the dashboard. WordPress has had plugins that could translate the website on the front end for the website visitors into many local languages. Now it's as simple as a flip of a switch.
The 2nd global WordPress translation day was on the 12th of November 2016, you can read more about it on our blog post – WordPress Translation Day And Its Impact On India.
Known For: Support.
SilverStripe LTD. manages the development of the code, so there's always someone you can call on if you need help. They have partners in over 30 countries, meaning you're not locked into a single vendor like you are with many enterprise-level and commercial CMSs.
WordPress Vs Silver Stripe
SilverStripe is a powerful, flexible and brilliantly developed piece of software with a great potential ahead of it. Silver Stripe suits experienced developers searching to render complex data, filter content efficiently, or create customized views of data. If you are a beginner and you don't know coding, then SilverStripe is not for you.
WordPress, contrastingly, is the tool of choice for those (either the greenest of users or experts) looking for fast website solution with great functionality and flexibility at the same time.
Even though Silver Stripe is one of the popular WordPress alternatives, this platform has a lot of limitations:
Its power and functionality are hidden away for developers to customize.
Fairly less information is available online.
Not as many modules as available with WordPress.
It gets worse. With SilverStripe you don't get layout builders, instead, you get a well designed, mobile optimized template that you can use in this WordPress alternative to manage your content.
When it comes to ready to use themes WordPress clearly gains the victory. Most people who think about using Silverstripe are coders and plan to code their own theme, so you likely will not find a lot of good ready-made themes.
Another area where Silver Stripe falls short in is their lack of available resources, community, and documentation online. Read this post on SilverStripe Vs WordPress: 7 Reasons To Choose WP by WPVS Blogger.
The standard of SilverStripe web developers is very high – but there are fewer of them, and so finding a good one is only part of the challenge. The main challenge is finding one who is available because they also tend to be booked well in advance.
Isn't WordPress turning out to be the best option already?
4. Concrete5

With concrete5, anyone can start making their own website in seconds, and the editing experience is easy. Developers still get a flexible and robust framework for building sophisticated web applications. With concrete5, however, site owners will be able to make changes and additions on their own, for years to come.
Top 3 Features:
They've attempted to replicate the functionality of a word processor, while also making it simple to edit pages as you view them.
It is very intuitive right out of the box so-to-speak, so getting a basic site up can be done relatively easily.
The override system allows an easy way to make modifications to core functionality as well as add-ons without actually hacking the core code.
Known For: Easy designing.
Concrete5 makes running a website easy. An editing toolbar on any page of your website gives you all the controls you need to update your website. No intimidating manuals, no complicated administration interfaces – just point and click.
WordPress Vs Concrete5
If look at the default installations of Concrete5 and WordPress, we'll see that similarities between them are obvious.
WordPress, originally developed as a blogging software, managed to evolve into a fully-fledged CMS solution used for creating any type of website with any complexity. Concrete5, alternatively, was originally created as a way to quickly and easily design and build a website.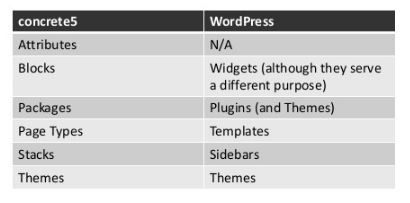 Image Source: Slideshare
When it comes to customization, WordPress is, doubtlessly, superior to Concrete5. Concrete5 contains very less amount of themes and plugins that are available for free and premium. Though they can be written, many newbies find it difficult to handle the process by themselves.
And if you ever need help with concrete5, you're probably going to find it difficult. There aren't many active members on Concrete5's forum yet. As a result, it is hard for users to find effective solutions on its community. And we have already covered how vast the WordPress community is!
Read more about the duo on WordPress vs. Concrete5 — A Comparative Review.
5. Typo3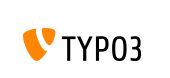 Typo3 is versatile and can be used to create a simple website as well as an advanced portal with all kinds of contents. Modularity and expandability are its significant traits and there are many types of content you can define in Typo3. This gives you a lot of control over the page layout when you add images, forms, tables, multimedia or just plain text.
Top 3 Features:
The Typo3 homepage has a well-extended documentation as well as a discussion board. You will find plenty of information and help concerning use and modification of the script.
The script has an internal language called TypoScript that allows for the creation of many elements like static HTML with dynamic content in it.
One of the most important advantages is the ability to set a page structure without a pre-fixed order of blocks, sections or articles.
Known For: Modularity.
Probably the main goal for which Typo3 was created, was its modularity and diversity. That is why it's great as a script for a company page as well as a base for a large news site.
WordPress Vs Typo3
In contrast to WordPress, TYPO3 mostly serves for the website and intranets creation. The hot shots of this platform are its security features and the ability to build multiple websites that can share users, extensions etc. TYPO3 is more suitable for business matters rather than for running a simple blog.
Even the first steps with WordPress are simple and comprehensible. Typo3 is not as easy to install and set up. It takes time to learn to use it, it definitely takes more time than you would need for WordPress or Joomla!. That's why it's not recommended for beginners, but for more advanced programmers.
Modularity and expandability often mean bigger demands on server parameters. Although these are Typo3's significant traits, unfortunately, this means losing on efficiency and high demands on server resources.
Read more about it on TYPO3 to WordPress Comparison: Strengths and Challenges
Conclusion:
The major advantage of WordPress compared with most CMS is its prevalence. There are so many WordPress developers around and so much community forum content, that it generally makes getting a WordPress website a relatively easy process.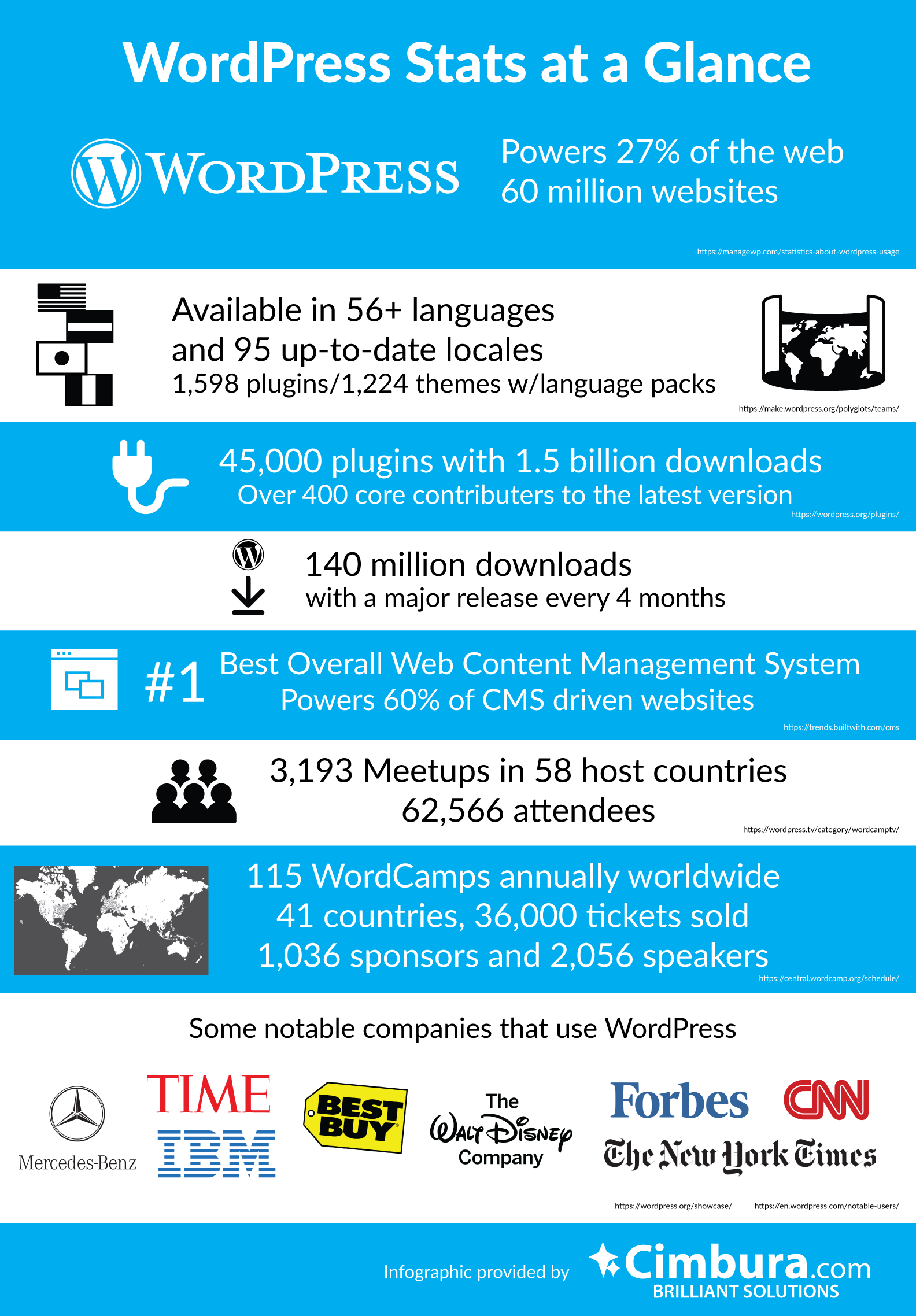 Image Source: Cimbura
WordPress is an SEO Powerhouse as well! WordPress has done a lot over the years to be search engine friendly. It is a mature platform with extensive SEO capabilities. WordPress plays nice with Google and other search engines, has loads of themes and plugins for advanced SEO optimization, is fast and mobile friendly, community supported, secure and easy to learn.
Our list of reasons for why WordPress is the best may never end. And every time there is a new release, WordPress just fills us up with more reasons! You can read our post on Why We Recommend WordPress CMS Over Everything Else!
While there are a lot of great CMSes out there, WordPress will always remain our king!
Have anything to say about WordPress or any WordPress alternatives? Let us know in the comments below!