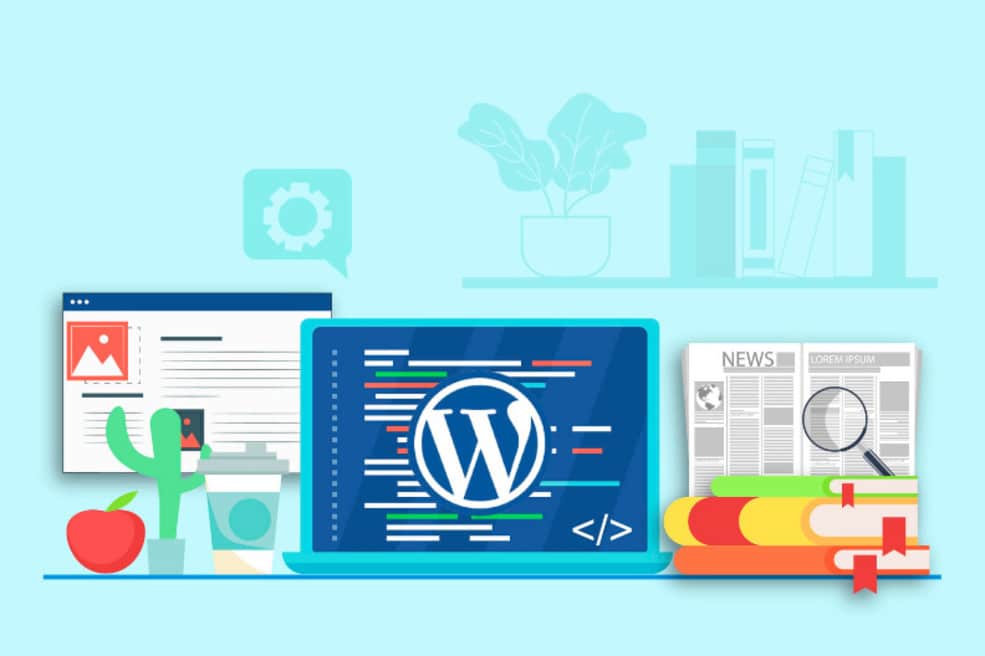 Building and managing a website is a huge task that would hardly be feasible without the aid of a content management system (CMS). There are dozens of great commercial CMS for publishers out there, and regardless of what type of site you're building, there's probably one perfectly-suited to it.
No matter the size or type of your business, a CMS has become almost indispensable. It operates on the backend of your website, allowing you to manage the content and other facets of your website, including the visual layout.
There are an estimated 250 to 350 commercial CMS for publishers presently available on the market. (Source).
The global content management market size is expected to grow from USD 6.0 billion in 2020 to USD 13.6 billion by 2025, at a Compound Annual Growth Rate (CAGR) of 17.6% during the forecast period. (Source).
It's harder than ever to choose the right CMS, which may not be a perfect CMS as a whole, may be perfect for your requirements. Most designers and developers don't want to spend time learning a bunch of different commercial CMSs; they need something that's both flexible and powerful.
Open-source CMS Vs. Commercial CMS
The first step to choosing a CMS is deciding if you want to use an open-source system or a commercial CMS. A decade ago, just about every software developer that did web design created their own CMS. Most of these have disappeared over the years as the open-source solutions have improved. Yet there are a few drawbacks with open source CMS. Hence several enterprises, both large and small, prefer to invest in a commercial CMS for publishing.
Biggest challenges with Open source CMS
1. Resource Allocation – You will need to allot financial and human resources to manage an open-source CMS. Unlike a commercial CMS, getting ongoing support is not as simple. You will need to specifically look for a vendor who offers this as part of the package.
2. Small Community – Since open source, CMS are built by volunteers; it is not a very large community. If you are looking for guidance or support to an issue, it can be hard to find and time-consuming. The only exception to this is WordPress. The global WordPress community has been steadily growing over the years.
3. Design Limitations – While open source comes with some ready-made designs; it also comes with some design limitations. Moving to another host or platform is a daunting task. Again the only exception here is WordPress that makes migration relatively easier.
Also, while most open source CMS do have many off the shelf themes, some aspects specific to elearning websites are hard to find. For example, an online learning website might need course catalogs, staff directories, grading systems, etc.
4. Migrations Limitations – In theory, you can move your website to another developer if unhappy. Still, in reality, this can be difficult due to design ownership, customizations, and modules. A workaround for this to ensure all codes and customizations are well documented.
5. Product Development Challenges – Pick the wrong software, and in 2-3 years' time, you might find the community has moved on, and development has stalled. Hence while choosing an open-source CMS vendor, you need also to estimate possible future developments. This evaluation is not just of your business, but the ecosystem, and this requires some level of research.
Advantages of a Commercial CMS for publishers
Web hosting

, site maintenance, support, and automatic upgrades come included.

You won't have the unpleasant surprise of a hidden cost.

Website functionalities come standard

. Commercial CMS doesn't use third-party plugins. Instead, functionalities come built into the core of the software.

Integrated user interface –

A unified team of developers designs commercial CMS software. Hence there is a high level of consistency in the user interface from one module to another. And because everything is developed under one roof, these functionalities are designed to integrate.

Security.

The company developing the CMS software has greater control over the security of your website's coding. This ensures there are no viruses unintentionally embedded into your site.

Specially-trained support team.

A commercial CMS is a business, which means it has trained employees ready to assist you. Instead of scouring forums for answers to questions, commercial CMS users can talk one-on-one with a designated support representative who has access to the backend of your site.
WordPress continues to be the leader among CMS platforms. Currently, 37% of all websites and 60% of CMS installs are WordPress.
WordPress has grown significantly since Covid-19 outbreak. There is an increase of 2% compared to early 2019 and a 4% rise from the previous year.

Source
Here are the top commercial CMS for publishers and how they fare against WordPress.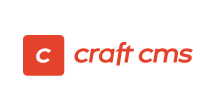 Craft CMS is considered one of the most popular commercial CMS for publishers, thanks to its user-friendly interface. One of the USPs of this platform is the live preview feature. As the name suggests, this feature allows you a "live preview" right next to the edit screen. This makes real-time edits a whole easier.
Features
The entire CMS is built to cater to your content – no matter how varied or unusual it may be. You can choose from an assortment of custom fields to build the admin interface of your dream

It has an impressive range of customization options , making it a good fit, no matter how unique your business requirements are.

Each user gets their own fully customizable dashboard, tailored to their needs. There are Feed (RSS), Quick Post, Recent Entries, Updates, and Get Help widgets available right out of the box, and plugins are free to add more.
Top Clients: Barefoot Contessa, Confab, iDE Global
Pricing: Starts at $199 per site
Known For: Extensive Customisation Options
Craft CMS Vs. WordPress
While Craft CMs is known for their extensive customization options, WordPress also comes with a decent range of off the shelf templates and the easy one-click installation options. Also, a wide range of WordPress plugins means you can pick and choose which ones suit your business needs. WordPress is known to be the most SEO friendly platform. Craft CMS does boast of its simple and easy to use SEO plugin, but WordPress has a much more extensive range.

ExpressionEngine is described as a unique hybrid of commercial and open-source software.This CMS is an excellent option for e-commerce websites in particular due to its enhanced security and stability.
Features:
Simple and user-friendly interface. Expression Engine allows you to create new pages in minutes, making it ideal for beginners.

Special features include Wiki, discussion forum, member manager, mailing list, e-commerce, statistics, and more.

EE lets you write an article, post an event, or add a staff member or new product without being stuck to a "page." It allows you to deliver content to web pages, a mobile app, a syndication service, wherever, without repeating yourself, unlike page-centric CMSs

This CMS boasts of a robust security system. For over ten years, they've maintained a stellar record of quick patches and highly secure software. They regularly work with security researchers to continually improve security.
Top Clients: All about Circuits, Maggianos,
Pricing: Starts at $299
Known For: Software Security
According to W3Techs survey, ExpressionEngine is used by 0.3% of all the CMS websites and 0.2% of all websites.
ExpressionEngine Vs. WordPress:
WordPress has powerful diagnostic capabilities that help fix security vulnerabilities swiftly. The WordPress team is unparalleled in its reaction to emerging exploits, which means that the weak link is the end-user.
The ExpressionEngine community is relatively small compared to WordPress' large and growing one. As a result, if you are ever in need of urgent support, you can expect swift responses from the WordPress community. This is not the case with ExpressionEngine. Also, unlike WordPress, ExpressionEngine does not offer much off the shelf themes.
WordPress can be as secure as any other CMS out there, but it is ultimately up to you to determine your site's security. Here are 12 ways to secure a WordPress Site!

Sitecore is often considered one of the most complex commercial CMS for publishers. However, it also boasts of several marketing tools and is also compatible with third-party plugins. Its audit trail feature is one of its USPs. Sitecore is a popular choice among several enterprise organizations.
Features:
It offers full tracking and reporting on users' behavior.

A

write-once, distribute-across-any-channel

approach to web content makes it easy for your content to look good wherever it is consumed. Sitecore automatically serves content in the format best sized and suited for a user's device.

Their device detection module lets you automatically detect and optimize content for different devices. This allows you to preview how your content will look on an iPhone vs. a Surface tablet. And the geo IP detection package lets you personalize based on physical location.

Easy to use toolbar is very similar to Microsoft Word, making it easy to use.
Top Clients: Accor Hotels,, Canon, Dow
Pricing: $50 to $300 for basic packages
Known For: Content Optimization
Sitecore Vs. WordPress
Since Sitecore comes with a wide range of functionalities, it does not have the speed of WordPress. If you are pressed for time, you can have your website up in minutes with WordPress, which cannot be done with Sitecore.
Content optimization is easy with WordPress with the immensely popular SEO plugin by Yoast. WordPress SEO guides you on how to optimize each page best. By selecting one keyword on which to base your writing, you create better, more relevant content for your reader while helping the search engines do their jobs.
Read more on How To Optimize Your WordPress Website Without Any SEO Plugins!
4. Kentico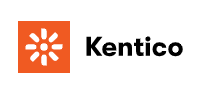 Kentico is a popular choice for e-commerce websites, mainly because of its robust security features. Despite its extensive security features, Kentico is pretty easy to use and set up.
Features:
One of its key features is the Online Marketing Solution, which is a great tool for digital marketers. It helps with improving customer reach and engagement.

The Kentico Administration Interface allows easy creation of content, and this can be stored in the secure database using the simple Kentico API.

Structured documents allow you to separate content (data) and design. It also enables content reuse on other site sections or on other websites in a different design.

Kentico offers a wide range of languages, including Chinese, Russian, Spanish, Hebrew, Arabic, and several Eastern European languages.
Top Clients: Hyundai, Twinings, Mazda
Pricing: $7999 per year upwards
Known For: Multilingual CMS
In contrast to WordPress, which is used by more than 35% of all the websites, Kentico CMS powers only 0.1% of all the internet.
Kentico Vs. WordPress
Even though Kentico's strength is its language options, WordPress also has a range of different plugins like Weglot Translate that can translate the front end of the website. Even changing the language of the dashboard can be easily managed in the settings.
WordPress sites receive 22.17 billion monthly page views. That's three times as many as there are people on the planet! Need to add source
So translating WordPress takes away the dependence on the English Language and encourages many across the world to show interest in WordPress.
The 4th edition of the Global WordPress Translation Day (GWTD) was celebrated in May 2019. This was an effort by the WordPress community to collaborate towards translating WordPress into many native languages.
Read about WordPress Translation Day And Its Impact On India Here!
Click here to know The Best 10 WordPress Translation Plugins for Going Multilingual!
Another drawback Kentico has in comparison to WordPress is its pretty steep price stage. While WordPress has a free version, Kentico starts at $3499.

Cushy CMS is known to be one of the fastest commercial CMS for publishers. It is also lightweight and extremely user friendly. It also comes with a free version making it ideal for even small organizations.
Features
Add unlimited sites and use your logo, colour scheme, and domain

Customize content, styles, and icons within the WYSIWYG

XML editing capabilities and multilingual support
Top Clients: Lizyjoy, Discus Systems, 9G Design
Pricing: $28 per month
Known for: Ease of Use
Cushy CMS Vs. WordPress
While Cushy is simple to use, it is also very limited in features. Whereas WordPress is simple but does not compromise on the range of functionalities. Hence Cushy CMS may not be suitable for medium and large organizations.

Siteleaf is a lightweight yet powerful commercial CMS. It offers a range of flexible functionalities, making it easy to manage different types of content.
Features
Invite your client or team to create and edit content. Set them as Admin, Publisher, or Writer.

Preview changes and publish with one click

Choose between a visual editor or just plain Markdown. Drag and drop images or even entire text files.

Customize your site with document collections, advanced metadata, and custom permalinks.
Top Clients: iMedicare, TruCoders
Known For: Lightweight and ease of use
Pricing: Basic package is free
SiteLeaf Vs. WordPress
Despite being easy to use, Siteleaf requires some basic level of coding knowledge. WordPress requires zero coding experience, on the other hand. Siteleaf has also been known to be incompatible with some applications.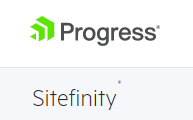 Sitefinity is known for its adaptability, range of useful features, and support. It is known to be both developer and marketer-friendly, making it popular even among large organizations.
Features:
The inline editing feature allows you to create and edit content right on the page. By enabling 'Edit Mode,' you can change headers, body content, and replace images all within the context of the web page. Users can even change metadata like keyword tags, image alt tags, and publication dates.

The page editor makes it easy to create rich, dynamic content by interacting with user-friendly interfaces.

Sitefinity has marketer-friendly tools to offer personalized content.

Another Sitefinity tool that is popular with digital marketers is the ability to create SEO-friendly URLs for every page. Moreover, if pages are later moved or renamed, Sitefinity configures an HTTP 301 Permanent Redirect to notify Google and other search engines.
Top Clients: ABB, Adage, Fresh Data
Pricing: $899 upwards
Known For: Ease of Use
WordPress Vs. Sitefinity
While Sitefinity's marketing tools make it quite popular, especially for large websites, WordPress is not too far behind. WordPress allows you to use plugins to manage marketing activities while also being far more customizable and easier to use than Sitefinity.

Episerver is one of the fastest-growing commercial CMS companies. Its speed to market and easy to use editing tools make it a popular choice among organizations. The Episerver digital experience cloud offers a range of unique tools, including predictive analytics.
Features
An important function of EPiServer is the creation of visitor groups. By grouping content, you can target specific visitors.

EPiserver offers an advanced authoring interface. It allows you to manage multiple layout functions with a single click swiftly.

Episerver's built-in A/B testing feature is a useful tool for digital marketers looking to increase engagement

The analytics tool collates critical behavioral data to provide insights about customers.
Top Clients: Coloplast, Metro Bank, Yamaha Watercraft
Pricing: Request a demo and a quote
Known For: Grouping Content and Visitor Groups
Episerver Vs. WordPress:
One of Episerver's strengths is its ability to manage different visitor groups and offer them customized content to improve engagement. This is also possible with WordPress and Google Analytics. Using these tools together offers deep-dive insights into audience behavior, allowing you to make better decisions. The content grouping option in Google Analytics is similar to features offered by Episerver.

This enterprise CMS is known for its scalability and ease of integration. It is known for its unique customization features. Several global industry leaders use Magnolia for their CMS needs.
Features:
Flexible and scalable enough to meet sitewide requirements

Magnolia includes a robust backup facility which allows restoration of individual revisions of content. The backup feature is a helpful tool for migrations from one Magnolia instance to another and allows you to switch repositories or databases without losing any content.

Easy organization of content into small blocks that makes customizing content for different audience sets more straightforward. This is also an excellent tool for content-heavy websites.
Pricing: Request a quote
Key Customers: Tesco, Migros, Melia Hotels
Known For: Backup Facility
Magnolia Vs. WordPress
Backups are an absolute must-have in today's internet world. WordPress has a pretty impressive range of free and paid backup plugins, and most of them are relatively easy to use.
Such plugins allow you to store a copy of your WordPress website on a separate hard drive, or any reliable storage device upon your choice. Most backup plugins will enable you to choose what and where to store. It's recommended to make backups on regular terms. Saving your content every day would be perfect, so if something goes wrong, you have not the old but the latest version of your site.
Here is a List of the 7 Best WordPress Backup Plugins!
Two other aspects that WordPress has the upper hand is the transparent pricing and the addition of an admin dashboard.

Adobe Experience Manager is a popular choice among several large enterprises. It boasts of an extensive feature-rich digital asset management that included in-depth analytics. As a result of its price tag, it is not a preferred option among smaller organizations.
Features
Build, share, and deliver content from the same place, speeding up the time to market

Efficiently deliver personalized experiences across different screens, locations, and channels — from one unified interface.

A content library that simplifies managing large amounts of content, making it ideal for global multi-location enterprises. The translation tool is a bonus in this regard.

Easy to use intuitive editing tools that reduce duplicated efforts.
Top Clients: Amway, Barclays, Dell, Delloite
Pricing: Request a quote
Known for: Ideal for managing large and complex content
Adobe Experience Manager Vs. WordPress
Adobe experience manager's strength lies in its ability to simplify managing large content-rich websites. However, it comes with a hefty price tag making it inaccessible for smaller organizations. Added to this, small and medium organizations may not require the extensive range of features that this commercial CMS offers. Whereas WordPress can be customized to suit organizations ranging from start-ups to enterprises.

Headless CMS has been gaining some attention over the last few years. Flamelink is one such tool that integrates with Google Firebase. This kind of CMS gets its name as it is not directly connected to the "head" or the front end of the website like a regular CMS. Flamelink is suited for medium and small businesses as it offers a robust system at a reasonable price point.
Features
Offers real-time updates and multiple language support

Secure and scalable while also being easy to set up.

Document management features for easy segregation of content.

The headless approach makes it easier to present content on mobile interfaces through an API
Known for – Easy workflow management and coordination between designers and content creators
Top Clients: Old Mutual World of Endurance
Suggested Reading https://www.cmswire.com/web-cms/13-headless-cmss-to-put-on-your-radar/

Ghost is a simple node.js based platform that is known for its performance. While it does not offer as many features as the other CMS platforms discussed, it does a good job for websites with clean and straightforward interfaces. However, one drawback is that this CMS is not supported by all hosting providers.
Features
Allows you to upload your themes

Easy to set up with very little configuration work required.

Even the basic package comes with a handy SEO tool.

Uses markdown as opposed to the WYSIWYG used by most other CMS
Known for: Minimalistic look and feel that is reflected in design and ease of use.
Pricing: Enterprise plans start at $1000.
Ghost Vs. WordPress
Unlike WordPress, all hosted plans are chargeable with Ghost. Also, while Ghost is known for speed and performance, if you have specific marketing goals like SEO, WordPress offers far more powerful tools to achieve it.

Magento known for its eCommerce platform, is also a content management system. Monetizing a website is a very crucial factor for any business. With its eCommerce expertise, Magento offers such useful features for monetizing while also managing content.
Features
A broad range of extensions to choose from

Easy to use drag and drop page builder

Easily Scalable
Pricing: Request a quote here
Key Clients: Lladaro, Food Service Direct, Monash University
Magento Vs. WordPress
While both platforms have several similar features, WordPress's core strength has always been content. Hence WordPress is structured keeping content at the core. While Magento's strength is it's monetization features, WordPress is not too far behind and offers several plugins for the same.
Why WordPress is still our Hero?
WordPress is currently the most popular blogging platform. It has evolved, over the years, to become a trusted Content Management System (CMS).WordPress is also the fastest growing. Of the top 10 million websites online, more than 500 sites built each day are powered by WordPress.
Today WordPress CMS powers 41% of all websites online and close to 65% of the CMS market share.
WordPress CMS offers the flexibility to customize your website as much your business needs with its exhaustive range of plugins. Moreover, with content and SEO going hand in hand, WordPress offers some powerful tools to ensure your content meets your SEO goals. And apart from being beginner-friendly, it is also free and a good match for any business size.
Know more about Optimizing WordPress for SEO in our WordPress Marketing Guide.
The biggest drawback of using commercial CMS is that companies and software solutions come and go. You must have confidence in the company offering the solution and that they will both be around and able to invest in the product continually.
WordPress, on the other hand, has evolved to become a CMS and earned its reputation as the easiest open source CMS on the web today. WordPress as a CMS is also extremely popular in India, with 47% of market share.
Pick the wrong commercial CMS, and in 2-3 years' time, you might find the community has moved on, and development has stalled. That's why we recommend using WordPress, which is unlikely to lose favour anytime soon.
WordPress CMS comes packed full of features for every user, for every other feature, there's a plugin directory with thousands of plugins.There are 44,000+ WordPress plugins which are downloaded more than 1.2 billion times and this is not a feature you find in commercial CMS.
Also, the growing WordPress Community means quicker support and solutions for any issues.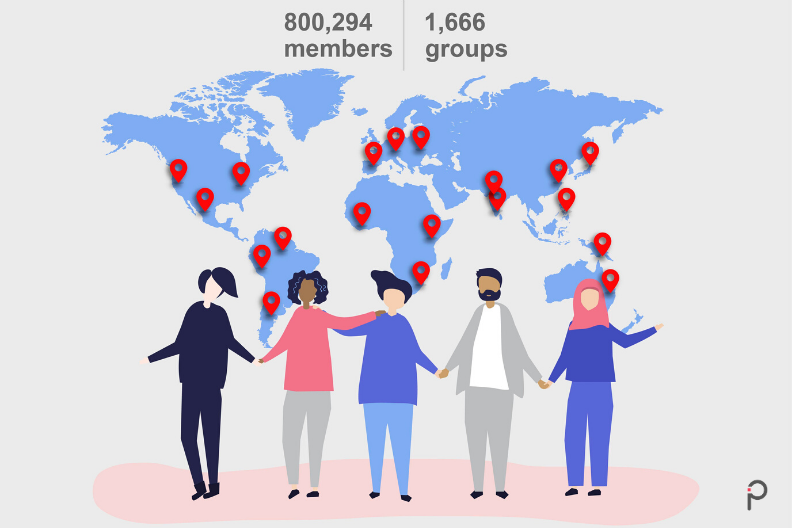 If you're evaluating CMS options and would like to talk a WordPress expert, get in touch with us.