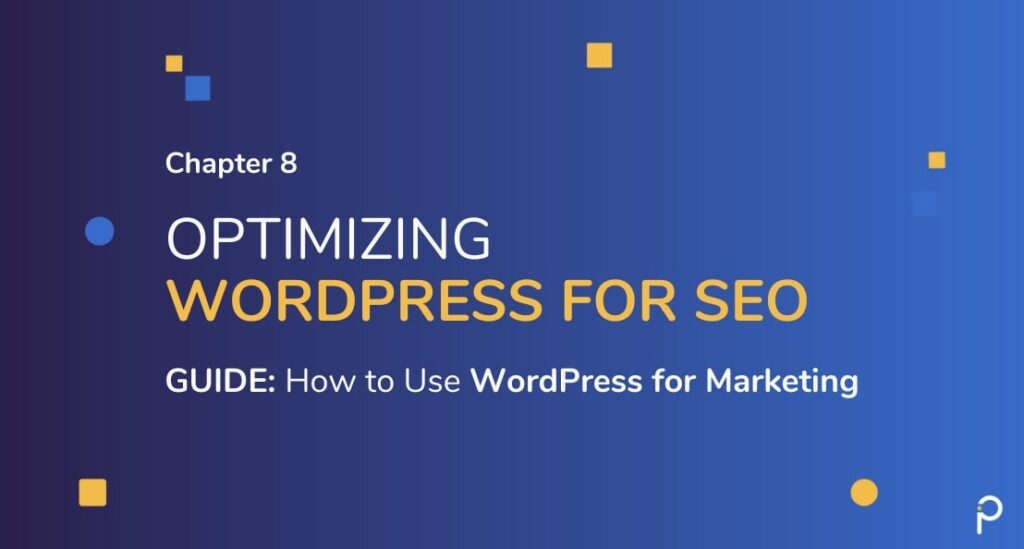 Using WordPress for SEO is a good first step. Read on to find out why.
As a digital marketer, you are surely aware of SEO, and it's benefits for a website. Unfortunately, as you might also be aware, many myths are floating around. There are also some Black- Hat techniques being promoted by unscrupulous agencies.
In short, SEO boils down to creating the highest quality content for a set of topics and themes that your audience is interested in and looking for. By creating content and optimizing it the right way, you maximize your chances of the audience finding your content.
The end goal is not necessarily to be ranked #1. There are instances of websites not ranked #1 doing better than those above them. The goal should instead be driven by your business needs – lead generation, brand awareness, upselling, conversion, optimization, etc.
WordPress for SEO: How Does It Help?
SEO functionalities already built into the platform
Auto-generation of title tag and meta description
WordPress in combination with plugins like Yoast offer best-in-market SEO capabilities
User-friendly and a continually growing global community that offers support
Yoast SEO plugin is active on more than 5 million websites today
Steps to Optimize WordPress for SEO
1. Check Site Visibility
First up, check if your site is visible for search engines to pick it up. In most cases, the site visibility is set to private by default. So ensure you go to settings and change this to "public."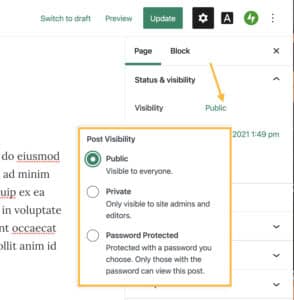 2. Review Site Structure and Fix Issues
Before moving on, one of the first basic but critical steps is to check your site structure. Do a thorough check of your whole site and fix any issues. Some of the issues to watch out for are:
Ensure site links are in place
Clear and easy to navigate the hierarchy
Avoid too many primary categories in the header
Add breadcrumb trails
Categories and subcategories should be named keeping the user in mind (and not the business)
You can even use a plugin to do this health check for you. We recommend Google Search Console, which comes packed with features.
3. Use Permalinks for SEO Friendly URLs
Use the Permalinks settings in WordPress to ensure your URLs clearly state what the page contains.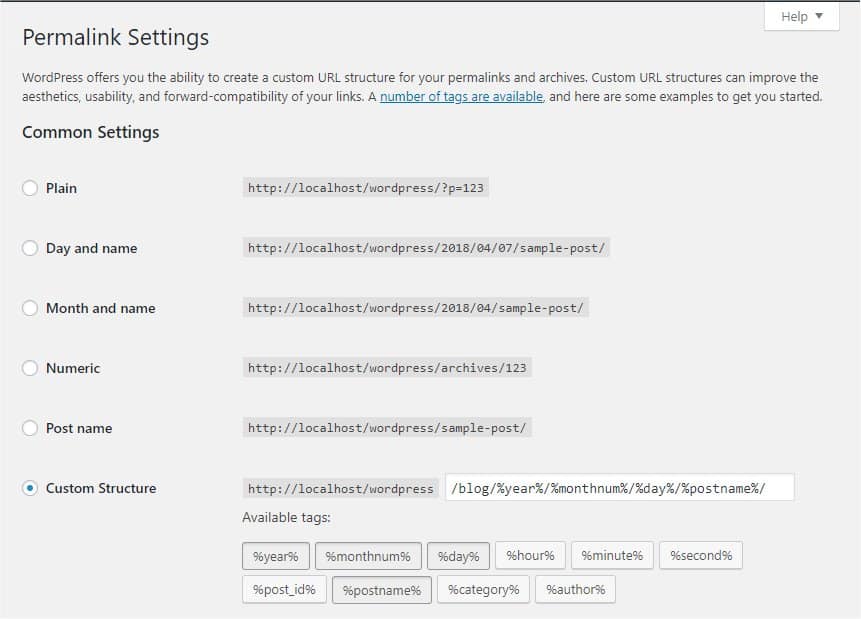 This format not only allows search engines to find your page more easily but is also easier for your website readers. Setting this up is relatively simple. Check out the process here.
4. Ensure an XML Sitemap is Generated and Submitted to Google Search Console
An XML sitemap is a file that helps search engines find your website easily. This does not, however, help with boosting your website. You can use a plugin to ensure this is set up. Once that has been done, also ensure this is submitted to the Google Search Console.
You will need to go through a simple process of setting up a Google Search Console account. With this, Google will offer you a snapshot of how your website is tracked by search engines. Once you have linked your website to this website, it will keep tracking your website and alter you if something is amiss.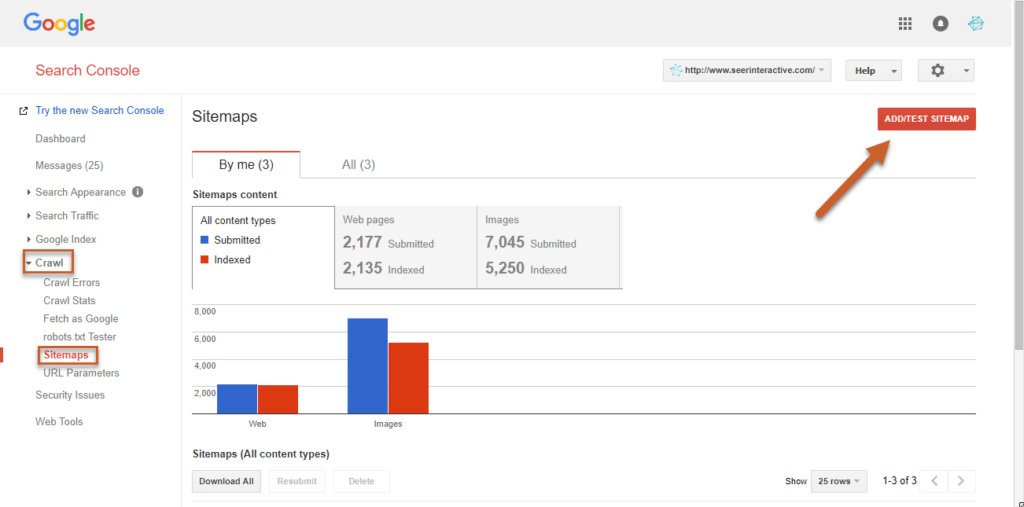 5. Optimizing With WordPress SEO Plugins
By now, you will realize that there are a ton of plugins to use with WordPress for SEO. We recommend the Yoast SEO plugin for most of our clients.
One of its key features is that it is consistently updated with new features. Even the free version offers great value, and the paid version gives you more than what most people need.
You can use any of the WordPress SEO plugins to configure your website correctly for SEO.
Here are tips for optimizing WordPress for SEO:
Configure the plugin by running through the wizard
Pick the right content types and taxonomies you want indexed and leave out the rest (More about taxonomies, particularly Category and Tags in the next section)
Pick a keyword for on-page optimization
Follow the on-page optimization instructions or recommendations like:

Keyword in the post title
Keyword in the URL
Keyword in the first paragraph
Keyword in heading and subheadings
Keyword density to be optimal
Image alt tags containing the keyword
Keyword in the meta description
Add SEO title for SERP, Facebook, etc
6. Use Categories & Tags
The categories feature is WordPress's way of labelling content into buckets. Tags are another way to label the content. For example, if your website is on travel, a name of a place can be a category like "Europe," and a post about Europe could have tags like "summer vacation" and "backpacking." While it's important to use tags, do not go overboard with it. Using the categories and tags feature allows you to classify your content and also identify any missing or duplicate content.
You can think of the category as the topics/chapters found in a book's Table of Contents section. Tags are more like the index at the back of the book.


A common mistake with category and tags is to use the same term across both. WordPress automatically creates archive pages when a new category or archive is added. So if you created a category called Europe and a tag called Europe and assigned a post to both, you will end up duplicate content on two different URLs.
Correcting this issue later is a painful process, so it is best to carefully plan the categories and tags on paper before adding them on the website.
7. Internal Linking
You can internally link posts and pages to other posts and pages within your website. You can do this when you are talking about a topic that has relevance to content elsewhere on the website. When done meaningfully, this can help in better navigation and content discoverability, which in effect, has a positive impact on SEO.
Some WordPress SEO plugins give you internal linking suggestions after scanning your content and understanding the linking structure of your website.
8. Add No Follow Attribute
We recommend using the "no follow attribute" to outbound links. When you include an outbound link on your website, you are essentially sharing your SEO score with that link. In SEO jargon, this is referred to as "link juice."
By adding the no-follow attribute, you are safeguarding yourself from not giving away more SEO value than what you are receiving from inbound links. You can easily check if this is already active by right-clicking on the content and then clicking on "inspect."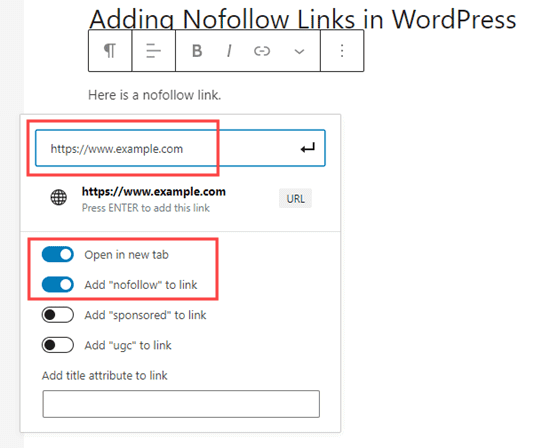 To learn how to add no-follow links and where to add them you can check out this useful article:
How to Add No Follow Links in WordPress (Simple Guide for Beginners)
9. Speed and Performance
Ensure your site's speed and performance are up to mark. Apart from giving a negative impression to site visitors, it can also impact SEO significantly. There are several tools that can help you measure your site speed and identify problem areas that may be slowing your site and performance.
10. Security of a website
Ensuring the security of your website is one of the basic things that has to be in place. A crucial first step would be switching from Http to Https. In addition to safeguarding your site from security risks, this switch can also help with speed. WordFence, Bulletproof Security, and All In One WP Security & Firewall are some popular plugins for improving security. Agencies like us offer security precautions as part of monthly WordPress retainers.
11. AMP
Accelerated Mobile Pages (AMP) offers you a mobile version of your website that is fast. This is achieved by removing some of the design elements of your website.WordPress has an official AMP plugin that can help you achieve this.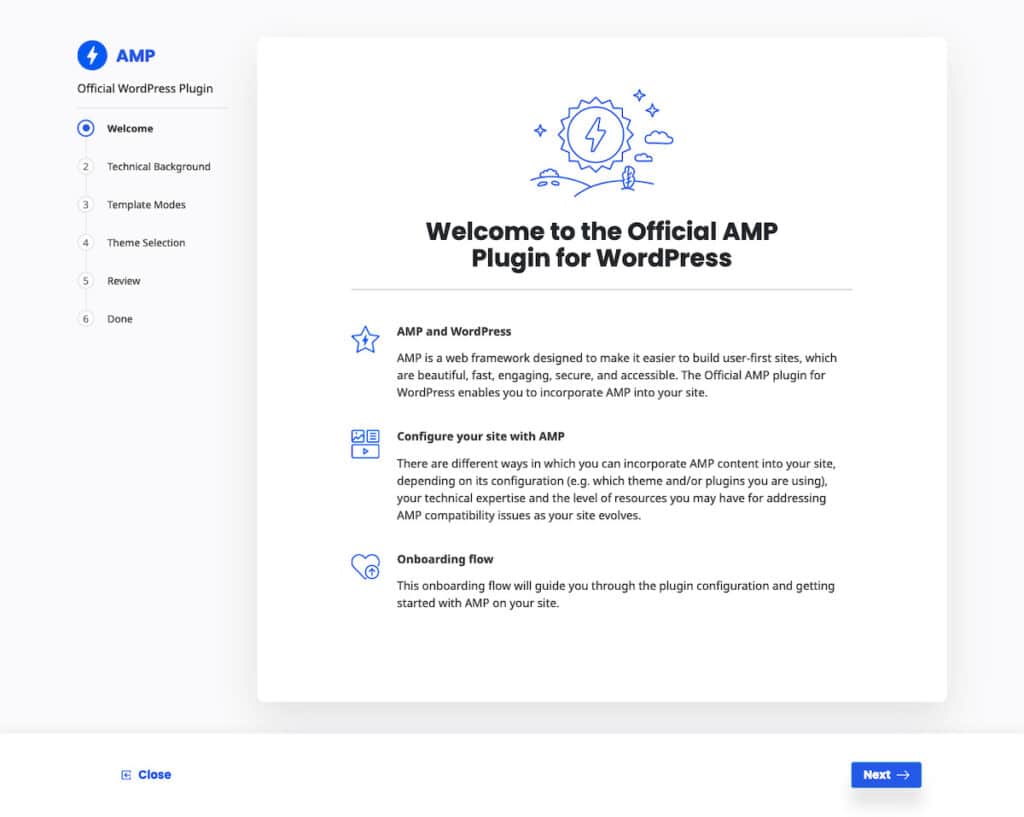 A Case Study
A small snack manufacturer sold its products through its website. Since their brick and mortar stores were the source of their primary sales, they didn't really invest much in their web store at the start. Over time, in order to attract customers from cities where they had no stores, they began a series of SEO campaigns. They tried their hand at small campaigns and installed several plugins each time they ran a campaign.

After investing time and money in several plugins, they realized they were not achieving their SEO goals and worse they saw a decline in website visitors. With the help of external consultants, they realized their ad hoc approach to SEO was causing more damage than benefit. Instead of running a series of small SEO campaigns in silos they decided to optimize the website as a whole for SEO. This holistic approach also brought down the need for a long list of plugins. In six months' time, they were able to reverse the visitor decline and saw a steady increase in website visitors.
Recommended WordPress SEO Plugins
Plugin
Key Features
Pricing
Yoast

– Considered the most powerful SEO plugin thanks to its wide range of features
– Easy to set up and scale
– Allows optimization of all word forms

Premium version is priced at $89
All in One SEO

– Allows use of only modules that you require
– Offers advanced WooCommerce support
– Easily integrates with Google Analytics

Premium version is priced at $79
Rank Math

– New kid on the block offering a rich snippet feature making configuration of pages and posts very easy.
– Easy to migrate to from other plugins

Pro version is
priced at $59
WordPress for SEO is a good first step, but you need to configure the website correctly and follow all the SEO tips mentioned above to see great results.
SEO is a holistic effort and requires good content, a strong technical foundation which WordPress provides and acquiring high-quality backlinks through legitimate means.
If all of this seems too much to do at once, focus on great content and follow the WordPress SEO plugin analysis for starters.
X