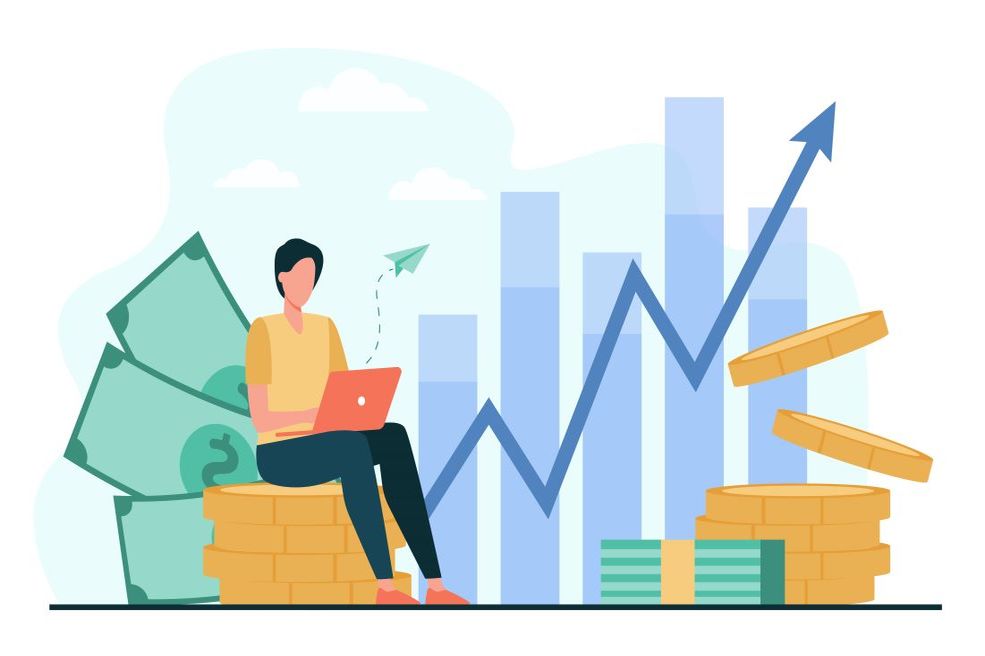 Did you know that traditional marketing is 62% more expensive than content marketing? Additionally, content marketing can generate up to 3 times more leads too!
What is content marketing, and how to use content marketing to grow your business?
Content marketing is a marketing technique that involves developing unique and relevant content that holds value for your customer. It is how you communicate with your existing and potential customers about your products without directly pushing a sale.
Because of its organic nature, the customer is more receptive to it than a traditional commercial. You simply state the facts and information about your product, and it is the customer who concludes whether he/she wants to purchase it.
When using traditional marketing avenues, you use borrowed space, a platform that you rent to run your advertisement on. In content marketing, it is your platform, your content. Think of it as a digital asset that you own, an investment in your own business. The traffic that you attract, the viewership that you build, everything contributes to a common goal – the growth of your business.
Let us first understand the many forms that valuable content can take:
Blog Posts
Newsletters
Video content
Social media posts
Webinars
Podcasts
….and many more.
Here's how content marketing is changing the game and why you should be using it to grow your business too
1. It boosts your brand awareness.
Content marketing is one of the best and most cost-effective ways to build awareness about your brand by targeting a new, wider set of audiences and potential customers. In addition, it allows you to tell your brand's story without spending a hefty budget on PR.
Relevant content that adds value to your customer's buying journey can do wonders for your business by driving traffic to your website and exposing you to customers who were unaware of your existence. In addition, it gives you a chance to present yourself to them at the best time possible, i.e., when there is an intent to purchase involved.
2. It is pull marketing rather than push marketing.
Gone are the days when you could demand business from new clients with the help of aggressive push marketing strategies. Instead, the target audience has evolved. In the present scenario, you don't want to come across as desperate to your customers as it can drive them away.
Instead, deploying a pull marketing strategy that uses relevant content and positioning it so that the relevant audience can find it significantly improves your chances of converting a potential customer to a recurring one.
3. It delivers a higher ROI.
Content marketing websites not only cost remarkably less than traditional marketing strategies, but they also deliver an extremely attractive Return on Investment.
Did you know that over 60% of the people that come across a useful piece of information about a certain product are likely to pursue the purchase? And over 70% of people prefer finding out about a product or a company via an article, rather than by way of an advertisement!
This is how good and consistent content marketing can drive traffic to your website, web visitors are converted to positive leads, and leads go on to become your customers.
4. It improves your visibility.
Optimizing your website to rank higher on the Search Engine Result Pages is a marketing technique called Search Engine Optimization, or SEO, and content marketing strategies can complement your SEO efforts.
Search engines have complex algorithms that constantly sift through content on millions of websites to determine what is relevant for their users. If your website hosts regularly updated and relevant content with clear and precise information about your business, it will fare well with the search engines. Subsequently, you will attract more traffic to your web pages, and your visibility will improve organically.
While SEO is a largely technical aspect of digital marketing, it is a great way to connect with interested customers using your content.
5. It builds your relationship with the customers.
Good quality content that is not misleading and helps your website visitors understand your product better can go a long way to build trust with your potential customers. Content marketing helps you create a meaningful digital presence that nurtures a lasting relationship with your existing and potential customer base. In addition, it allows you a chance to build a positive brand image. Over time your customers begin to associate your brand with the positive aspects of your business, making them likelier to purchase your products. Of course, this requires a consistent effort at your end.
When you build a personal relationship with your customers, you can get a better idea about their needs and the pain points that they faced with your product. This helps you build a better customer experience by resolving the issues and tweaking your products accordingly.
6. It is cost-effective.
The most attractive feature of content marketing is that it is cost-effective. When compared to the more traditional forms of marketing, not only is content marketing affordable, but it is also more effective. That is why several small businesses made content marketing an integral part of their marketing strategy.
Moreover, it is measurable. Unlike other marketing channels where it is difficult to ascertain the return on investment, content marketing shows clear results. However, it is important to mention here that this marketing model can take longer to deliver the results, but once it does, there's no looking back!
7. There is a constant demand for good content.
Internet usage has grown exponentially over the last few years, and this trend is nowhere near changing its course. Therefore, one way to use content marketing to grow your business is by reaching out to your target audience where they spend most of their time on the internet!
Today, every consumer ensures a quick internet search before purchasing any product. This means they are looking for trustworthy and sophisticated content that can aid the purchasing process for them. When you put out quality content on the internet if it is useful and relevant, really interested people will find it and consume it.
But what is good content? First, find your target audience and think about the questions that they might have about your products or services. Then create content that weaves in the answers to these questions. One of the most important qualities of good content is that it seemingly asks for nothing in return. Of course, there is a call-to-action that you can incorporate in your content, but it is completely up to your visitor to decide if they want to proceed or not. This also contributes to trust-building.
8. It nurtures leads and prospects.
Great content nurtures prospects by targeting the right audience at the right stage in the sales funnel. It allows you to identify and qualify sales leads and cater to their needs depending upon the stage of the purchasing process they are at. You can then develop and implement strategies that gently nudge them closer to locking the sale.
Today's digital arena offers a great insight into customer behaviour and precise metrics that allow you to measure conversions and monitor your business's growth.
9. It helps you stand out from the crowd.
You can use content marketing to set yourself apart from your competitors. The digital space is a constantly evolving competitive landscape, and the very survival of businesses depends upon how they can play to their strengths and differentiate themselves from the competitors.
A great content marketing strategy is an amazing tool for this. You can use content to showcase your business values and the passion that drives your business. When this content reaches your target audience, it should give them a glimpse into what makes your business unique. Helpful resources in your content might persuade them to buy from you.
10. Ultimately, it all boils down to successful conversions.
The basic intent behind a business is selling products and services to earn profits. A common goal drives every single effort that you make. At the heart of the question 'How to use content marketing to grow your business?' is a desire to increase revenue from sales.
A consistent and quality content marketing effort will enable you to harness more conversions. Useful, informational, and high-quality content demonstrates your authority on the subject.
When a potential customer feels that you know what you are doing and have considerable expertise in the field, it gives them the confidence to cross the line between being a mere visitor to becoming a customer. It can convince an organic website visitor to invest in your product without you having to sell it. That's the power of great content.
Further reading: 8 Reasons Why Content Marketing Is Important For Long Term Success
How to get started with content marketing?
So, now that you know how your business can benefit from content marketing, you must naturally wonder how to develop a content marketing strategy that can get you started on the right foot.
With millions of other businesses trying to find their footing on the internet, the quality and uniqueness of your content will help you stand out from the crowd. Here's how to make a content marketing plan to achieve that:
1. Research.
When you set out to create a content marketing strategy, first, list out your competitors, businesses that sell products or services that are similar to yours. Then find out what they are doing when it comes to content marketing.
Is there a gap in available content that you can fill? Can you add more value to the information that is already available online? Thorough market research will allow you to identify opportunities. It also gives you an idea about what kind of content you can produce, how often you must post or publish your content, and what kind of articles seem to be working the most.
2. Identify your audience.
Next, you must identify your target audience. Narrowing down your target audience will give a better idea about what kind of content will attract the most traffic. It is tempting to create content with a universal appeal, but it is always better to serve a specific niche where your content can provide the most value.
Doing this will also help you with the other aspects of your digital marketing campaign, such as social media marketing.
3. Set your goals.
Now, when different businesses start on their content marketing journeys, they have different goals in mind. Therefore, any marketing strategy can succeed only if a definite purpose and goals guide it.
Take time to find out what you plan to achieve from this activity and set clear goals. Is 'how to generate leads with content marketing?' your main driving force? Or do you aim to increase brand awareness? Finding answers to these questions will help you build a content marketing strategy accordingly.
4. Plan.
Once you have all the basic research in place, chalk out a content marketing plan that aligns with your goals and purposes. A simple calendar that helps you streamline your content and stay on track is enough to get you started.
5. Execute.
Start publishing. Treat your first few articles as an experiment, analyze their performance and learn as you go! There really is no other way to figure out what works and what does not.
How to generate leads and use content marketing to grow your business
You've read how content marketing is changing the game and how to get started with content marketing. In the following section, we'll share some actionable steps you can take to kickstart your content marketing efforts:
Find a person to manage and drive this content marketing strategy, internally or externally.
Brainstorm content ideas that align with your business goals

Start with customer's needs and wants
Identify industry trends
List the benefits your product or service can provide to the customer.
Identify the influential people and influential publications in your space and what are the topics they commonly talk about

Use the ideas from 1 to 4 and do your SEO keyword research.

Do a competitor's keyword research study.

Group/cluster content ideas into themes that you want to focus on. For example, this could translate to categories and tags on your blog.
Fill up your content calendar.
Steps 1 to 5 ensure your content creation is aligned to your business goals, targets the right audience.
Ensure your content promotion tactics are in place. Which channels and what tactics. And also how you are going to repurpose your content into different formats. This is a key underestimated, low-hanging fruit with content marketing. One form of content can be turned into multiple pieces of content and formats that can be shared on different channels.
Monitor and measure the performance of your content marketing efforts. Cull the ones that are not working, or rework them. Double down on the content themes that are resonating with your audience.
The most crucial step in using content marketing to grow your business is to repeat steps 1-7 consistently and don't expect immediate results.
Want to know how Shopify, Coverfox and Glassdoor to their advantage? Read our latest post on Content Marketing Examples.
How to build a content marketing website?
To generate leads with content marketing you need a content marketing website. The first step is to create a website that catches the prospect's eye. Here are a few steps to build a content marketing website.
1. Build a variety of landing pages that are SEO and conversion-optimized
Create specialized landing pages. Keep those landing pages simple and have a suitable call to action. These pages should have tailored messages. Optimize those pages for SEO.
2. Understand how people are finding your site
Keep track of how people are finding your site. Find out who is talking about you online. You can use this information to be more strategic about directing the marketing efforts. Do clear Keyword Research to ensure that people are finding your business.
3. Have a clear CTA
Ensure that your homepage has a clear CTA. Make sure that your visitors get a chance to learn more about your business. You can have a CTA that asks visitors to subscribe to a newsletter or drive them for more information related to your services.
4. Provide in-depth content which proves your authority in the industry
Your website should have rich and valuable content which will encourage visitors to come back and engage. The content should go beyond answering the basic question of how your business can solve the prospect's problem. Instead, it should depict your expertise and establish authority in the industry.
Need help in building a content marketing website? Contact us.
Make sure you create content regularly and organize them thematically. Once this becomes a source of information for the prospects, you can target them with relevant topic content. This allows them to move further down the sales funnel.
Read our in-depth WordPress optimization guide for marketers to get the best out of your website.
Conclusion
In today's world, where appearances and perceptions have taken centre stage, you must pay attention to how you are packaging your brand story. Digital marketing, specifically content marketing, gives you a chance to control the narrative and create a brand image that aligns with your business ideologies. It also helps you promote your business and achieve your sales target quickly and efficiently.
Want to know more about how to do content marketing? Talk to us and let Pixelmattic design a Digital Growth System that focuses on content marketing and helps your business grow. Get in touch with us today!