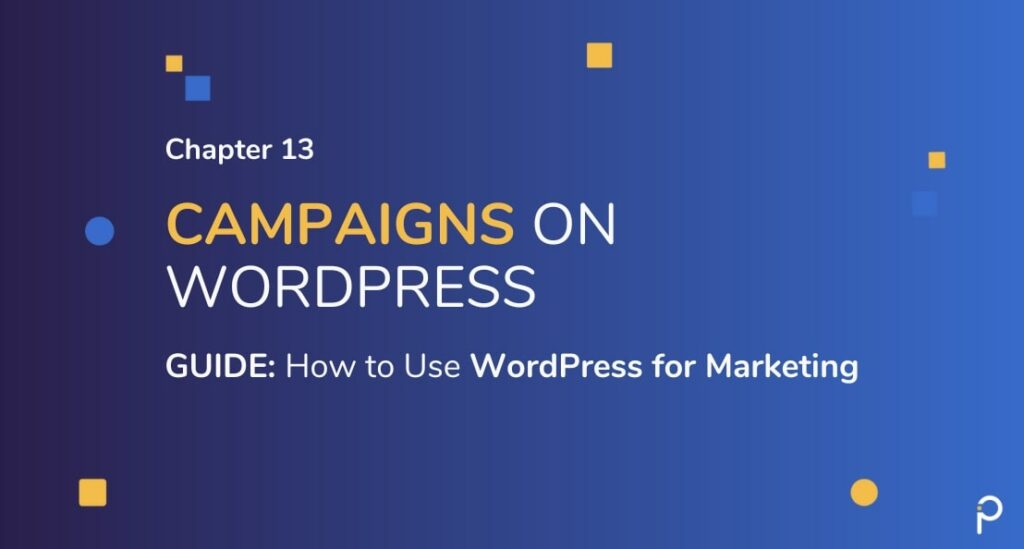 Digital Marketers are evaluated by how many successful marketing campaigns they were able to manage and launch. In this chapter, we will show you how planning a marketing campaign and launching marketing campaigns using WordPress can be done with the help of plugins, tools and templates.
WordPress has several tools to simplify and optimize your marketing campaigns. Before we get into the details of building marketing campaigns using WordPress, let's look at some fundamentals of marketing campaigns quickly.
Components of a Successful Marketing Campaign: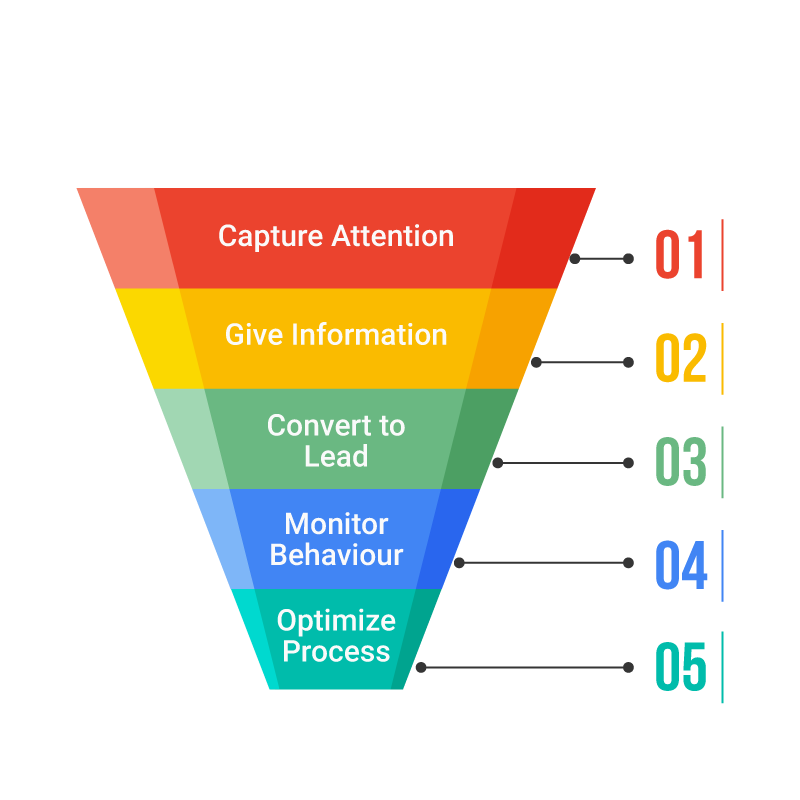 Capture Attention – Get the attention of your customers through ads, search, and social media.
Give Information – Provide customized and relevant information
Convert to Lead – Push the visitor further down the funnel and convert them to leads
Monitor Behaviour – Study lead behaviour and follow up with pertinent information.
Optimize Process – Improve ROI by consistently reviewing and optimizing the journey through the funnel.
The goal of a marketing campaign is not always to generate leads. Neither is it to move your target audience from the awareness stage to decision making stage through one single campaign.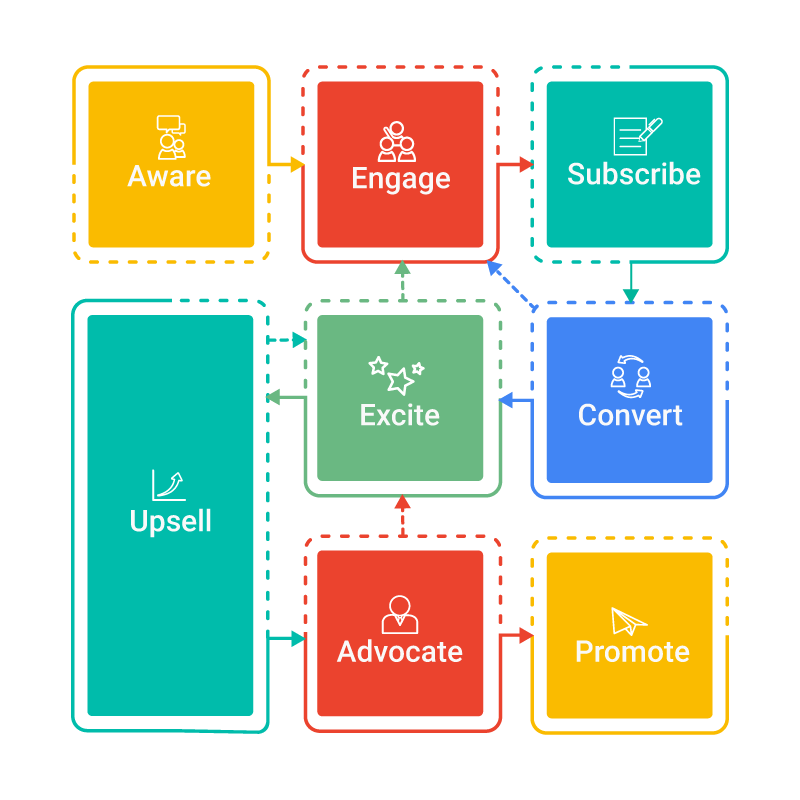 Picking the right target audience and a clear goal for your marketing campaign is essential for it to succeed. It also makes it easier to measure.
How to set up a Marketing Campaign using WordPress?
WordPress provides ample opportunities for marketers. The primary goal for any marketer is to achieve maximum visibility for the site. If you are using WordPress for years, you might have overlooked a few tips and tricks. Here are the steps to set up a marketing campaign using WordPress.
Plan the marketing campaign/strategy – The first step is to create a marketing strategy and stick to it if you want to see your WordPress site succeed over the long haul.
Design your website accordingly – There are thousands of WordPress themes available from which you can see the suitable template for your site. You can narrow it down by choosing fully responsive themes. You can also find a multi-purpose theme that presets for a variety of niches. After designing the website, test it. There are several tools available to do this. These can also be integrated into the WordPress dashboard. You need to select an aspect of your site's design you want to test. By creating alternative versions of this design element, you can conduct A/B testing using Google Optimize.
Emphasis on SEO – SEO is the major part of marketing efforts. Even though the structure of the WordPress websites is conducive to site ranking, they are not precisely optimized and require a little bit of tuning. There are few plugins such as Yoast SEO and Rank Math that can help you with this. With these, you can easily modify the meta titles, descriptions, permalinks and generate XML sitemaps easily.
Build a good content strategy – The staple of online marketing is content. Have a content strategy that is consistent with the other marketing efforts. A good content strategy should include informative writing that engages readers.
Connect your WordPress website with social networks – A marketing campaign without social media presence cannot reach its full potential. There are plenty of plugins available for optimizing social sharing in WordPress. Take advantage of integrated social sharing buttons and comment sections on every page, which WordPress makes easy to implement.
Create and reuse landing page templates – A landing page is created specifically for a marketing campaign. This will be the entry point to the website. Use the WordPress plugins, which comes with ready to use templates. You can also create landing page templates and reuse them.
Integrate with an email marketing platform – Email marketing is a powerful marketing channel and is also excellent for lead generation. There are many platforms compatible with WordPress. Grow the email list, send mails to subscribers and automate basic transactional emails with the help of various email marketing plugins.
Schedule and track progress – Analyse site traffic per page to gather reliable insights on which content and posts your visitors and search engines like the most. This helps with the rise in conversion rates. Keep track of all of these to know which marketing strategy is working best. The best resource for tracking results is Google Analytics.
Planning a Marketing Campaign
The planning of a marketing campaign is similar to planning a website. In short, the marketing campaign would involve the following steps:
Identify the target audience
Define goals
Pick metrics you want to measure
Decide the type of marketing campaign
The channels you will use to reach the audience
There are plenty of marketing campaign templates available. We've curated not just templates, but tools with templates that you can use and collaborate with your teammate straightaway.
Airtable Marketing Templates – Airtable is a customizable spreadsheet-based organizing tool. You can use it as a CRM, a database or a project management tool.
Free Marketing Templates in Excel, Calendar and Word formats.
Asana – A popular project management tool that also has ready to use marketing templates.
Miro – A whiteboard collaboration tool with many template options
Trello – A simple and customizable task management tool
Types of Marketing Campaigns
1. Interactive Marketing Campaign
As the name suggests, campaigns of this nature draw the audience into the funnel through interactions. Interaction is a form of one-to-one communication. When you get the user to perform an action, the user who has spent time and energy into it is then motivated to move forward because of commitment and sunk costs.
Read more about how interactivity increases engagement here: https://cxl.com/blog/interactivity-user-engagement/
Here are some ways you can add interactivity to your WordPress website:
Contests: 9 WordPress Contest & Giveaway Plugins
Chatbots: AI-driven chatbots for WordPress
Calculators: You've seen the insurance calculators and EMI calculators. You can add one using a plugin.
Feedback: You can collect feedback from users through any of the form plugins for WordPress
Here's an example of an interactive infographic: Millenial Myth Buster
2. Experiential Marketing Campaign
An experience-driven approach requires you to create an atmosphere that interests and immerses the user in. Augmented Reality and Virtual Reality are evolving technologies that are seeing some adoption in the field of experiential marketing.
If you sell products, you could use AR integrated theme like Ozisti.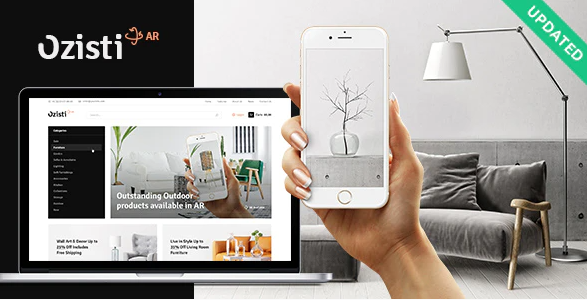 10 Examples of Augmented Reality Marketing

9 Examples of Virtual Reality Marketing
3. Video Marketing Campaign
Video consumption is on the rise globally thanks to faster networks. This is evident in India more than anywhere else. 81% of the businesses today are using video as a marketing tool.
While WordPress allows you to embed media content by default, you can organize videos into a gallery using a plugin.
While everyone may not have the resources to script and produce videos (it can be expensive), you can make use of tools to quickly create videos. Here are some video marketing tools you can use:
Lumen5
Biteable
Toonly
Animoto
A guide to Video Marketing from Biteable: https://biteable.com/blog/tips/video-marketing-complete-guide/
4. Integrated Marketing Campaign
An integrated marketing campaign ties all your marketing activities on different channels together with one overarching purpose. These type of campaigns are useful because they can reach a wider audience and has a chance of higher winning the audience's trust since the messages are seen everywhere.
3 key considerations to keep in mind while executing an integrated marketing campaign are:
To get your team aligned to the campaign goals
To ensure the audience sees consistent messaging when they transition channels
To encourage the audience to explore other marketing channels by providing information at critical touch points
A guide to creating an Integrated Marketing Campaign from Hubspot: https://blog.hubspot.com/marketing/integrated-marketing
5. Social Media Marketing Campaign
The ROI on Social Media Marketing is not what it used to be. The organic attention your brand received is now hard to achieve, But there are still creative ways of engaging and interacting with your audience on social media.
There are many ways you can integrate social media into your website. Here are some ideas to consider:
Here are some additional social media related plugins you can make use of: https://www.wpbeginner.com/plugins/best-social-media-plugins-for-wordpress/
Picking the Distribution Channels of your Marketing Campaign
This stage of the campaign is when the rubber meets the road. Your audience will see the message and the visual you have put together on different channels. The channels will depend on your understanding of the audience and which channels are more popular among them.
Any medium through which you can reach your audience qualifies as a marketing channel. It could be digital, print or people. This means there are multitude of channels at your disposal.
The next question that arises is should you pick a single channel ,multiple channel or be present in all channels (omni-channel marketing).
If you're at the beginning of a marketing campaign without any previous data to go on, rely on market studies and your understanding of the audience. If you have run campaigns previously, pick channels based on the performance of previous campaigns.
Some of the most effective and popular channels in the digital space are Search Engine Optimization, Website (Blog/Content Marketing), Email Marketing, Social Media Marketing, PPC and Youtube.
Here are 7 free social media management tools to get you started: https://www.wordstream.com/blog/ws/2018/01/17/best-free-social-media-management-tools
Optimizing Conversions for your Marketing Campaign
Optimizing campaigns for higher conversions is a study in itself and referred to as Conversion Marketing.
What is conversion rate?
It is the percentage of the audience who visited or saw your marketing message and converted. Conversion can mean different things based on your business goal. It could be a sale or an email subscription.
What is a good conversion rate?
The answer is it depends. It varies depending on your industry, business and the marketing channel. But marketers consider anything a conversion rate between 2-4% to be good.
How to increase your conversion rate?
No matter what anyone recommends, the surest way to increase your conversion rate is through A/B testing and experimentation.
Here are some of the elements of your marketing campaign you can optimize for better conversions:
Experiment with the headlines and your marketing copy.
Test between image and video assets.
Create and iterate through multiple landing pages
Alter or create a new offer
Try a combination of tools mentioned in this chapter
Change the flow of the audience into your funnel
Small changes can make a big difference. The only way to know is to experiment and measure the outcome.
With the website, you can add and experiment with a variety of tools and WordPress plugins to increase the conversion rate of your marketing campaign. In addition to the plugins mentioned above, you can also experiment with the following:
Different types of Popups or Opt-in forms
Contact forms
Call-to-actions (CTAs)
Build a community on WordPress using BuddyPress
Measuring your Marketing Campaign
Clear business goals upfront would have resulted in well-defined metrics to track and measure. Avoid vanity metrics and focus on metrics that matter.
Read more about analytics in our chapter on tracking stats with WordPress.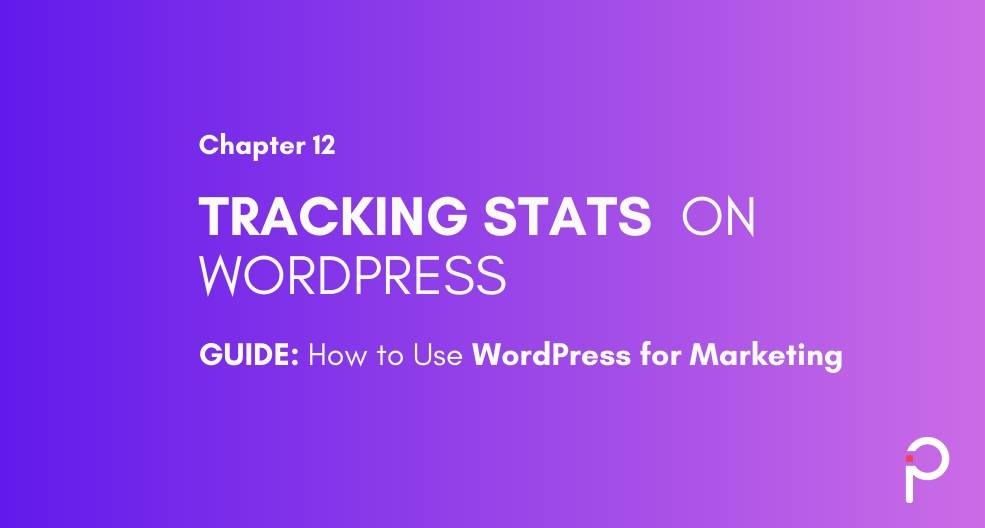 While metrics are important to analyze, you should do a comprehensive analysis of your entire marketing campaign. This could involve the following:
Analyze the campaign strategy and objectives against the end results
Review the approach, types of marketing campaigns opted for and how it was managed
Do a channel wise breakdown of the marketing campaign statistics
Speak to leads and those who did not convert (if possible) to gather qualitative information
Summarize and document your analysis. Make recommendations for the future campaigns.
Optimizing Marketing Campaigns using WordPress
1. Landing Pages
You are probably already aware that landing pages are a powerful tool for digital marketers. From offering customized content, supporting digital advertising, and lead generation, landing pages can be used in many ways to achieve marketing goals.
On your road to achieving your marketing goals, you will most probably chalk out various campaigns. The end goal of your campaigns would be to get your visitors to complete an action, such as downloading an e-book or signing up for a free trial. Here is where landing pages can make your job easier. WordPress allows you to install plugins that can create custom landing pages. In addition to the attractive layouts, these plugins also have helpful features such as A/B testing that ensure your landing pages have high CRO.
Key Benefits of Using Landing Pages
Smooth conversion of leads
Collect critical insights about customers
Improve SEO
Customize messaging for different campaigns and customers
In the next chapter, we go into details of designing, building and A/B testing a landing page.
2. Dynamic Content
Being able to customize content for different campaigns is one of the key benefits of using landing pages. You can even take this one step further with dynamic content. What this essentially means is that you can customize parts of your web page for a different audience using a plugin. This can be customized based on where your visitors come from (geographic location), visitor's browser language, and many other factors. This customizing offers your visitors a great website experience and improves engagement.
If>so is a popular plugin to offer dynamic content on WordPress.

3. Lead Capture Forms
As a marketer, lead generation is probably one of your most important if not the most important goal. WordPress has many tools that aid in the collection and managing of lead generation activities through forms.
Studies have shown that the majority of website visitors coming in through search most probably will never come back. Using forms to capture these visitors' information is vital to ensure you do not lose an opportunity to stay engaged with them. We have a separate chapter where we will discuss the most popular lead generation tools.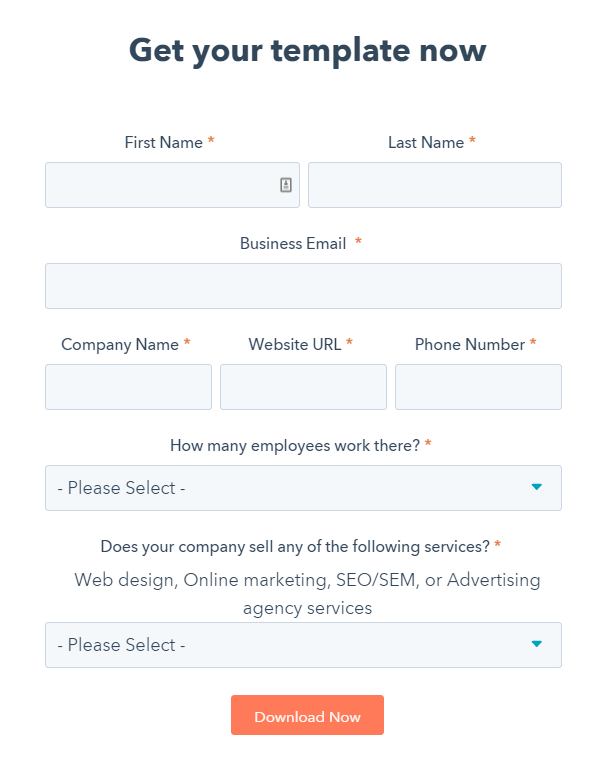 Lead Capture Forms are the most popularly used tool for lead generation on a website. Using a short and well-placed form is critical for its success. Another common feature that is gaining popularity is a pre-filled form, these save the visitor's time and encourage them to submit information.
4. CRM Integration
Custom Relationship Management (CRM) is an integral part of the business process in most organizations. In all likelihood, your sales and business processes are built on your in-house CRM tool. If this is the case with your business, it is essential to integrate your CRM with your WordPress website. This step ensures that the campaigns running on your site are not in silos but combined with other marketing processes. Moreover, this integration will also make managing multiple campaigns simpler.
There are several plugins available to integrate your existing or new CRM with WordPress seamlessly. We will be discussing them later in the chapter dedicated to CRM.
5. Popups or Optin Forms
Popups not implemented well can annoy the user, but their effectiveness in generating leads can't be denied.
There are different types of popups that you could use. These are:
Scroll-triggered popup
Exit-intent popup
Time-based popup
Click-activated popup
Slide-in popup
Chat widget popup
Bloom plugin from Elegant Themes offers the following types of popups:


Here's some useful popup statistics to look at: https://sumo.com/stories/pop-up-statistics
6. Sticky Bar Plugin
While several marketers swear by pop-up forms as it instantly catches your attention, some find it extremely intrusive. The sticky bar form is a much less intrusive version of the pop-up form. It stays frozen either on top or the side and stays there even as the visitor scrolls down. Thereby staying in the line of vision but in a less intrusive manner. Hello, My Sticky Menu and Floating Bar (by Optin Monster) are some popular options.
7. Gated Content Plugin
"Gating Content" or getting visitors to fill forms to access information like whitepapers is an excellent way of collecting leads. Not only does this allow you to collect contact information, but viewing what the visitor has chosen to download gives you valuable insights. You can use this information to customize future information and understand trends.
Sample Content that you can "gate."
Datasheets
Brochures
Whitepapers and case studies
Templates and checklists
Guides and ebooks
8. CTA Plugins
As part of your marketing campaigns, you may want to include a call to action (CTA) on some pages. There are several plugins that create eye-catching widgets or buttons to highlight your CTA. Also, these plugins will allow you to easily track the conversions from these CTA buttons. Some page builders may already come with this options, however if you are looking at a stand alone plugin to create attractive CTA buttons, CTA Widgets is one popular option.
9. A/B Testing
Publishing content is not good enough if it does not strike a chord with your customers. This is why A/B testing should be a part of all content marketing strategies. Through A/B testing, you can evaluate what works with your customers and what does not. For example, you can experiment with different subject lines for the same email and study which one had a higher open rate.
This testing can be applied to multiple variables like page headings, blog-post titles, and even across tools. Several WordPress form builders and page builders also come inbuilt with A/B testing features.
10. Highlight Recent Sales Plugin
One of the key reasons visitors leave a website without making a purchase or completing an action is a lack of trust and uncertainty about a brand. Highlighting recent sales can give reassure uncertain visitors that others trust the brand. WHMCS Live Sales Notification and WordPress e-Commerce Notification are some of the plugins available in the market.
11. Plugins to Capitalise the Comments Section
The comments section of your blog section is a great spot to drive engagement. As we all know, engaged visitors are likely to keep coming back to your website. However, managing comments can become a hassle as the number of posts and comments keeps growing. There are WordPress plugins that can help in managing comments as well as increasing engagement and thereby lead. Some of the key features of these plugins are
Ability to upvote and downvote comments
Integrate social media login in the comments
Manage spam and offensive comments
Provide analytics of comments and commentators
Thrive Comments, Jetpack Comments, and wpDiscuz are some of the popularly used plugins to manage comments.
12. Resource Sharing Plugins
Offering useful content such as podcasts and webinars is a proven way of collecting relevant and quality leads. Most webinar platforms, such as Webex and GoToWebinar, are compatible with WordPress. However, you can also choose a plugin to help you organize and share webinars. Plugins such as WebinarPress even allow you to ticket webinars in addition to other useful features like syncing with your email database and offering incentives for attendees.
A Case Study
A home furnishings store based out of Mumbai sold their products both through their website and a traditional brick and mortar store. On their website, they had a blog where they posted about home decorating tips. Though the content received good feedback it was not helping their online sales.

After some research, they realized the need to optimize their website to be a sales funnel. Changes were made to the website to increase the chances of a website visitor converting to a lead. Clear CTAs were placed in strategic places using Optin Monster. Over a period they saw a decline in the number of visitors bouncing off quickly. This helped engagement and brought in more leads.
Read our chapter on email marketing to learn how to build email list on WordPress and create email campaigns.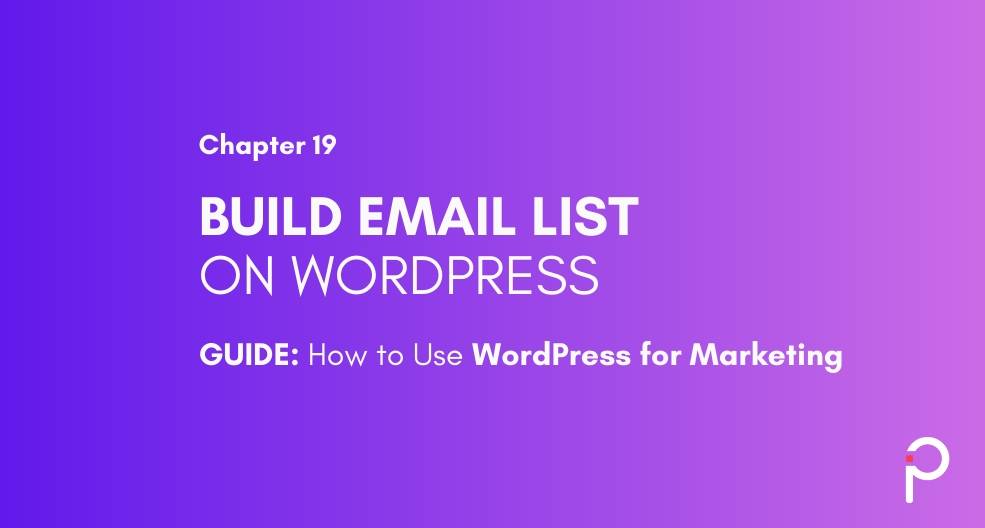 X