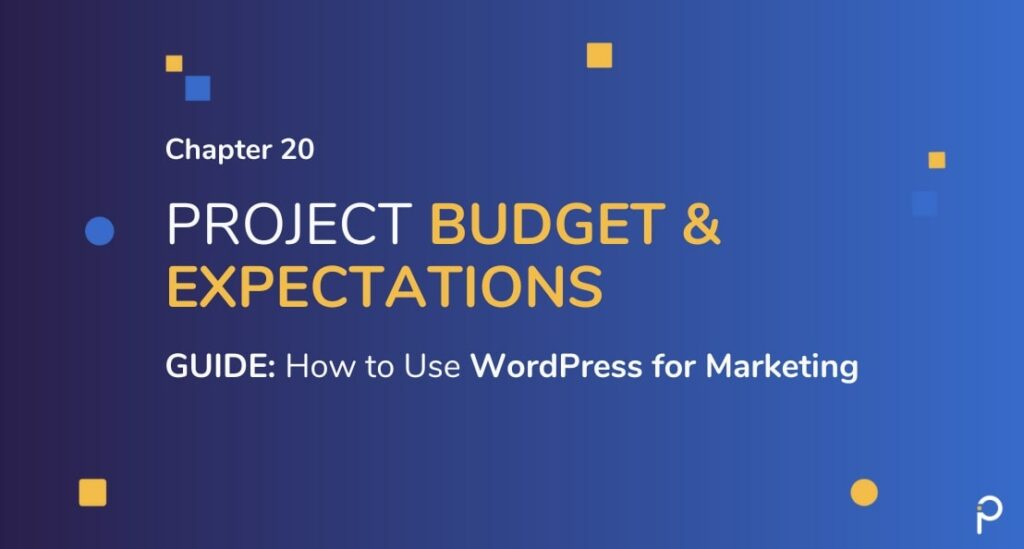 Whether you are working on a website for a client or a marketing manager working on your company website, few challenges are common across the board.
The mismatch between expectations/budgets versus performance is probably the most common.
Unfortunately, most companies budget for digital marketing almost as an afterthought. Added to which, since digital marketing is relatively new compared to traditional marketing like print advertising, the expectations are often unrealistic. Companies expect instant and impractical results. This results in companies rushing towards lower budget options and botched projects.
So how do you tackle this gulf between expectations and reality? Here are a few tips to help you bridge this gap:
1. Make the project plan as elaborate as possible
It doesn't matter if you are presenting a brief to a client or a marketing plan to your management. Make it as detailed as possible and include every minor detail, including potential roadblocks, additional expenses, etc. Ensuring everyone is on the same page right from the start will set the expectations right.
2.Educate all stakeholders
It is not uncommon these days to see agencies use the first month of the project in just collecting information about the company and laying the groundwork. While most companies might expect you to start rolling as soon as possible, investing some time to understand a company and goals is beneficial for both parties. Use this time to explain in detail to your client how the project will go about and what they can expect at every stage. This process also gives the client an insight into how digital marketing works and set expectations accordingly.
3. Send timely updates
Depending on the scale of the project and whether you are an agency or an in-house marketer, the way you send updates can vary. But by all means, do not skip this step. Keeping every work involved in the project updated periodically is a good way of showing progress, even if it is slow or minor.
4. Prepare a detailed project timeline
Social media has brought a culture of instant gratification, and people have come to associate this with digital marketing as well. Create a detailed timeline highlighting how much time a project can take to start showing results. This varies depending on the medium. For example, an SEO campaign might show results in 3-4 months, while a blog campaign can take six months or longer. Present this to all project stakeholders right at the start.
5. Create a detailed budget
With digital marketing, sometimes we have to face unexpected expenditures when we have to increase ad spend or purchase a tool. When budgeting a project, factor in even remotely possible expenses. This can be separate from the main budget, but it will avoid potential conflicts on costs during the project.
6. Clearly define metrics and goals
The definition of a successful marketing campaign can be subjective. As a result, this can end in mismatched expectations. To avoid this clearly, define metrics for measuring success in addition to being realistic with goals. Also, rather than just showing goals and metrics in the plan, explain the "why" and "how." Give the client the bigger picture instead of stand-alone numbers.
7. Assign a Project Champion
This is an underrated tactic for any project. Choosing an internal resource to champion and lead the project can help with smooth coordination. This person will be the single point of contact for coordination between various teams working on the website. Their responsibilities will include collecting information, getting approvals, providing updates and feedback, etc. These may sound simple but actually involve several man-hours and definitely warrants having a dedicated resource.
X